WHAT IS TO BE DONE WITH AUDIOVISUAL ARCHIVES?
The status of digital audiovisual archives and their accessibility
INFO | CONTEXT
Production

Time

25th - 29th January 2005

Locations

workshop: SCCA Project Room (Metelkova 6, Ljubljana)
lectures, exhibition, panel discussion: Kapelica Gallery
(Kersnikova 4, Ljubljana)

Project leaders

Barbara Borčić, Damijan Kracina

Consultants

Neven Korda, Zemira Alajbegović

The leaders of workshops and lectures are Slovene and foreign experts, who are active in the field of digital media and their use in production, archive and dissemination purposes, while bypassing the governing commercial logic.
Workshop
Production of digital archives (CD-ROM, DVD, web pages)
10th - 14th January: introductory workshop (led by Neven Korda & Damijan Kracina)
25th - 29th January: production workshop (led by Gerard Couty & Christian Vanderborght and Neven Korda & Damijan Kracina)

Lectures
Mona Schieren: Videostorage: Documentation and Dissemination of  Videart
(25th January at 8 pm)              
Christian Vanderborght: European Independent Broadbank
(26th January at 8 pm)
Rotraut Pape: Sixcon Lost Media (27th January at 8 pm)
Panel
The meaning and accessibility of digital audiovisual archives
Moderated by: Zemira Alajbegović
Melita Zajc: introductory thesis
(28th January from 12 am to 3 pm)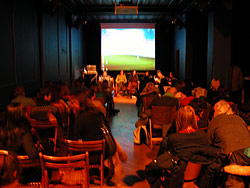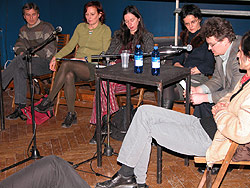 Exhibition
Archives/projects on contemporary arts by authors and organisations in Slovenia (open during panel; the opening at 8 pm. - authors will be present)
The purpose of this project is to inform as regards the various possibilities for digital archiving of audiovisual materials and the strategies for their dissemination.