Welcome to Digital Video Archive DIVA Station Home Page
DIVA Station is a material and on-line archive of video and new-media art developed by Center for Contemporary Arts, SCCA-Ljubljana since 2005. DIVA is presenting local video art production (art video, video documentation of art events, video documentation of theoretical discussions) in order to provide reaserch materials for curators, artists, theorists, and wider interested public.
DIVA Station at the exhibition in MSUM - 10. May. 2017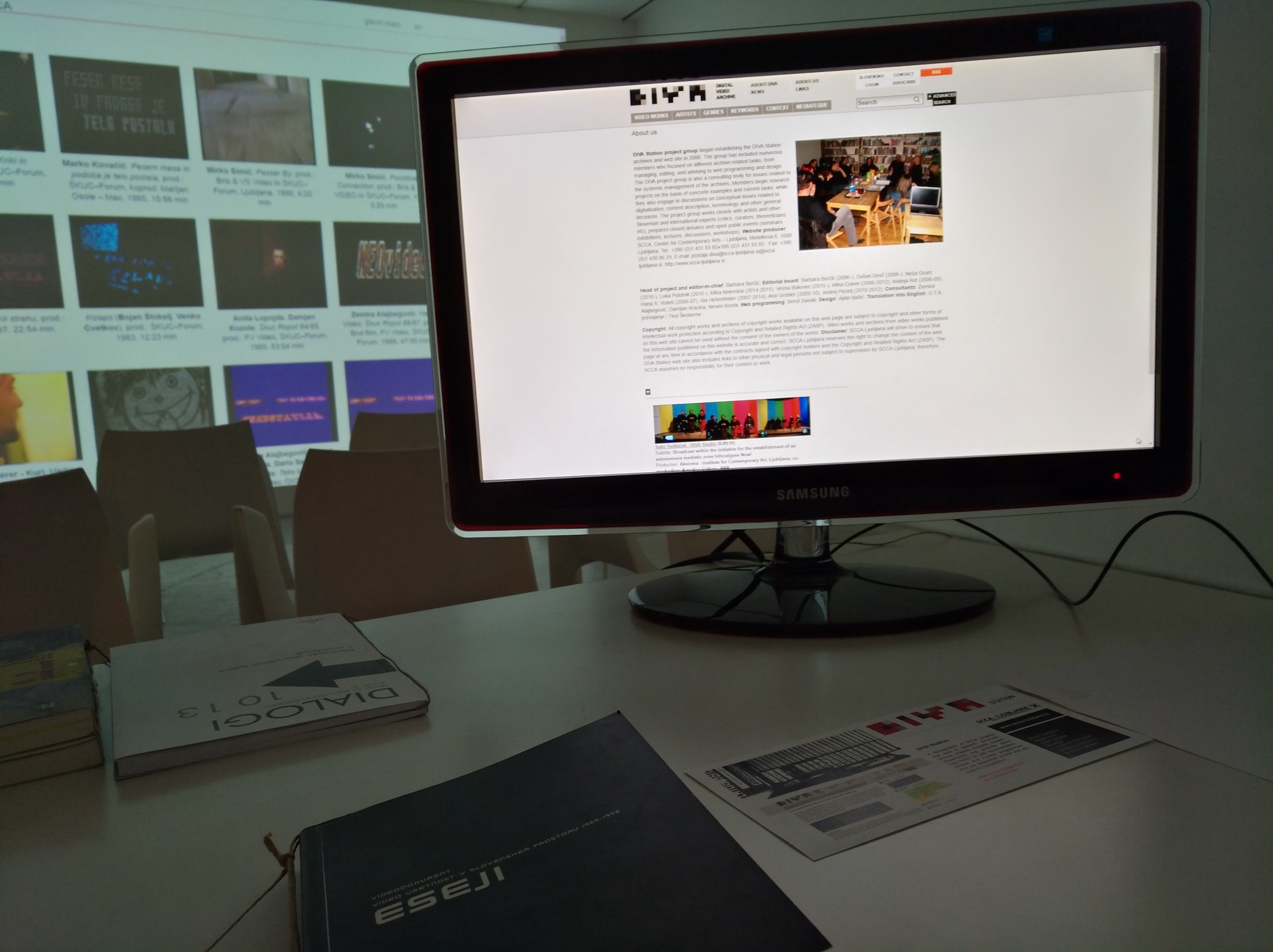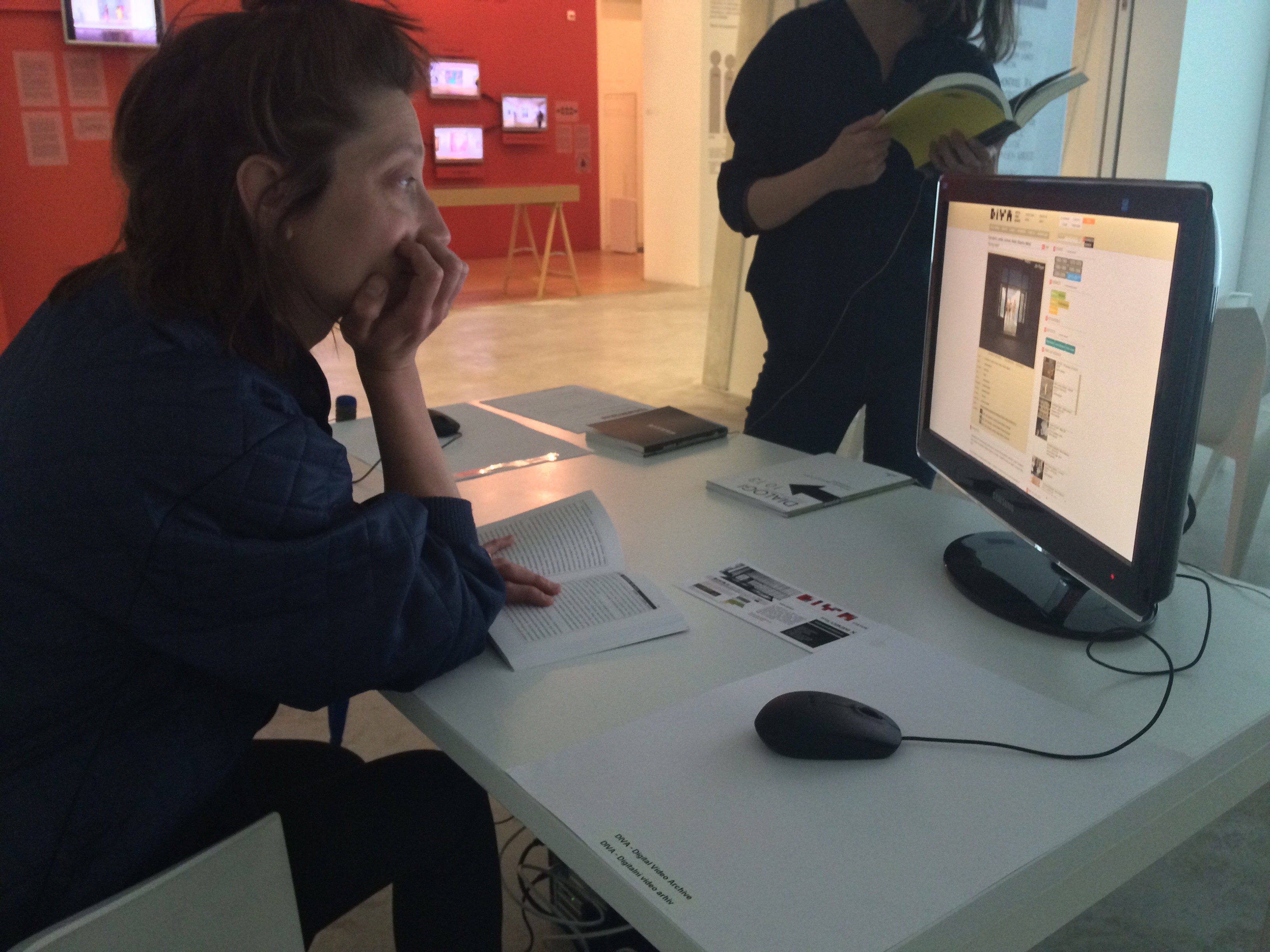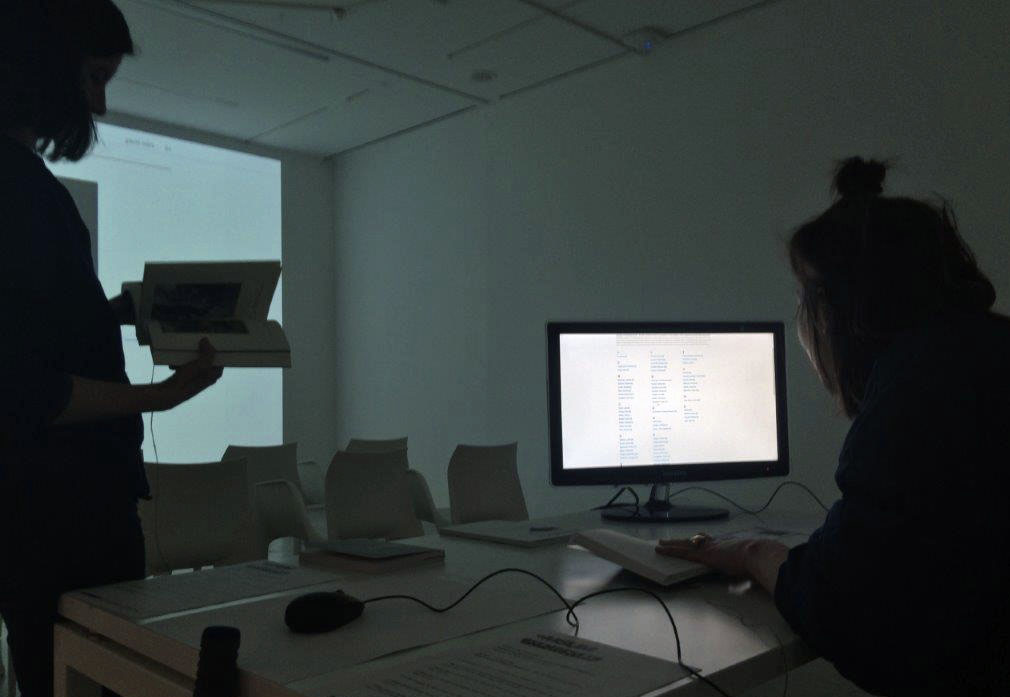 The exhibition Multimedia Practices and Venues of Production in the Museum of Contemporary Art Metelkova in Ljubljana (5 April – 11 June 2017) curated by Barbara Borčić and Igor Španjol is structured according to the typical venues of the artistic scene in Slovenia in 1980s: disco, gallery, club, studio, festival, publishing house, other television, viewing room and exit, cinema and television. In the viewing room you can play video on demand or scroll through DIVA Station video archive and its search engine options - categories from genre and years to artist and titles or key words.
DIVA Station in Informatica Museologica Magazine - 25. Apr. 2017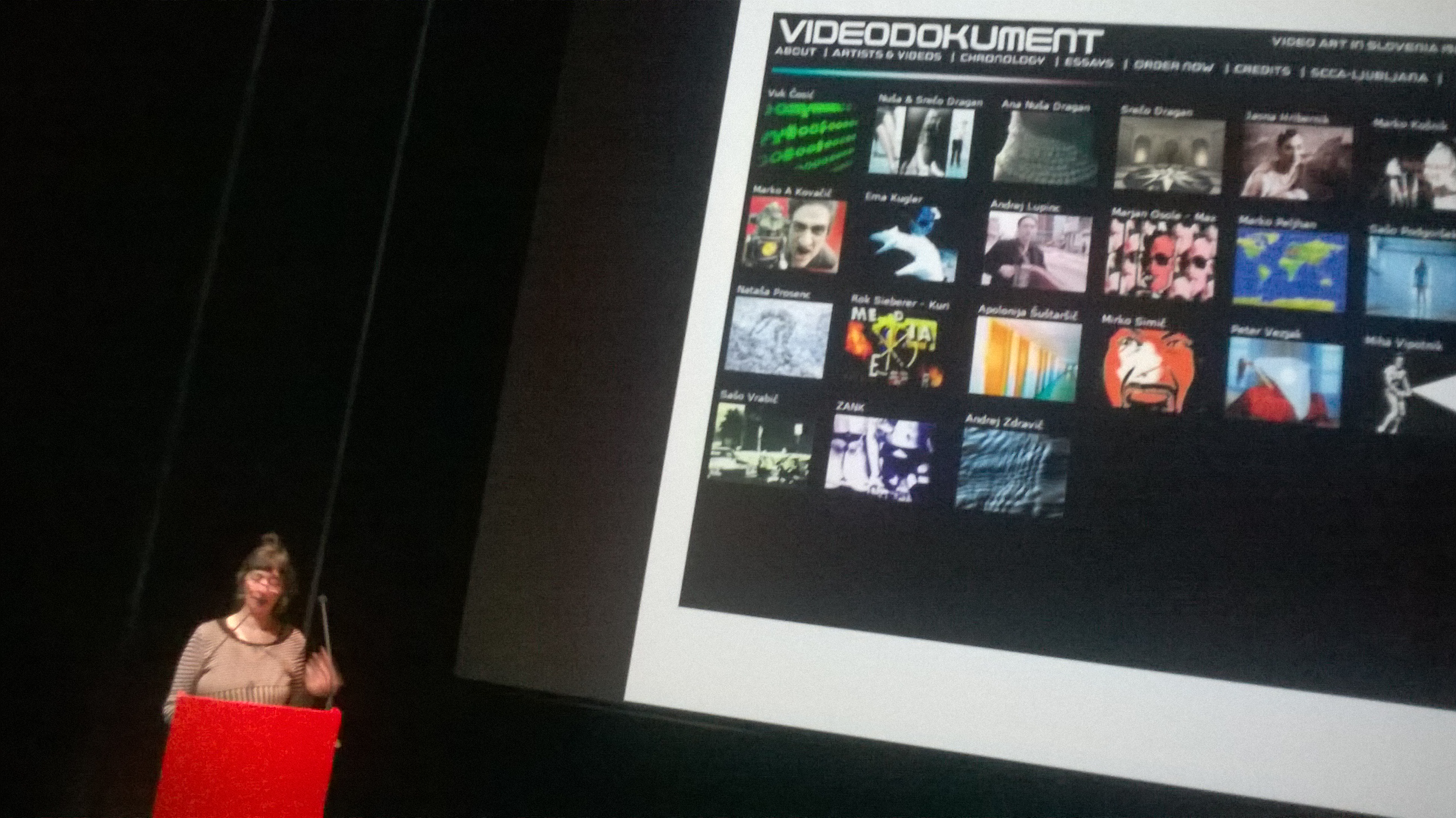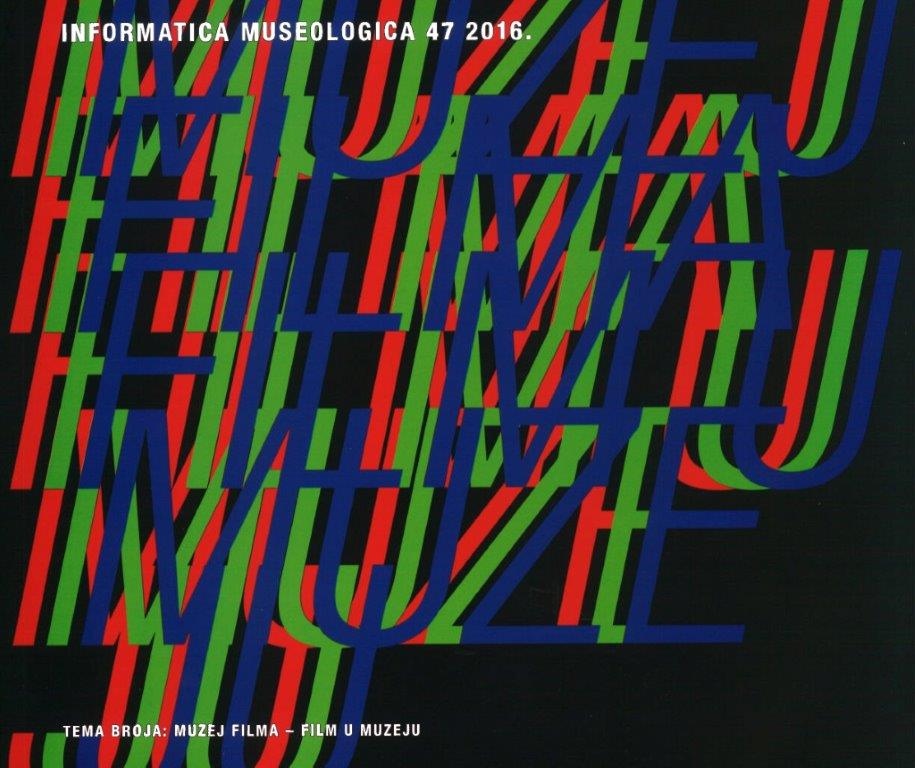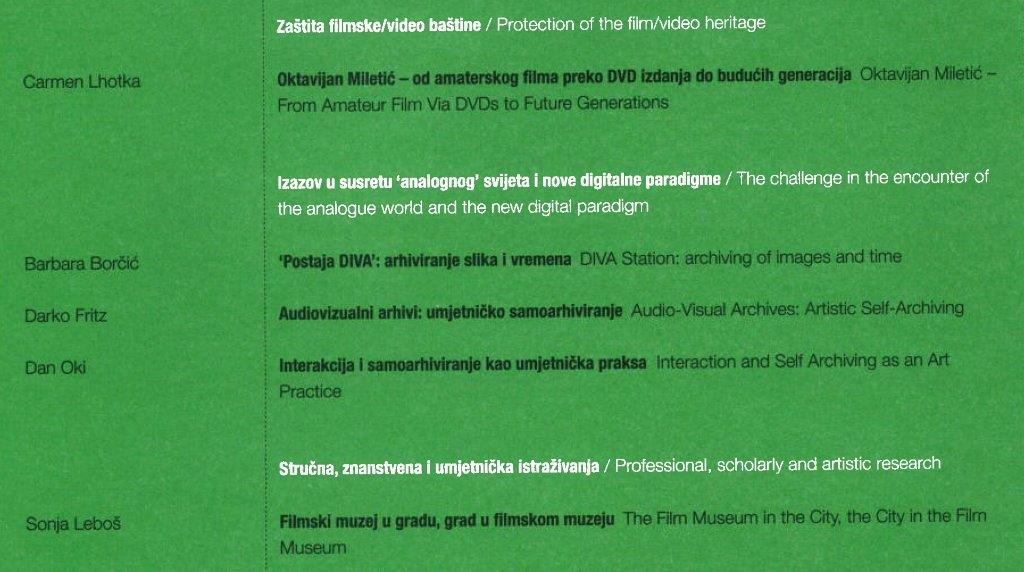 A new number of Informatica Museologica Magazine is dedicated to contributions from the international symposia  Museums of Film – Film in the Museums that questioned the position of film in the museum practices (Zagreb, 2015). The 200 pages offer texts on film heritage, experiences of the European film museums, archival collections, curatorial and theory based practices (in Croatian language with English summaries). The text "DIVA Station - archiving of images and time" by Barbara Borčić is published within the section  The Encounter of the Analogue World and the New Digital Paradigm. Preservation of the Film/Video Heritage and accompanied by a vast visual material.

DIVA Station Presents III in Slovenian Cinematheque - 10. Apr. 2017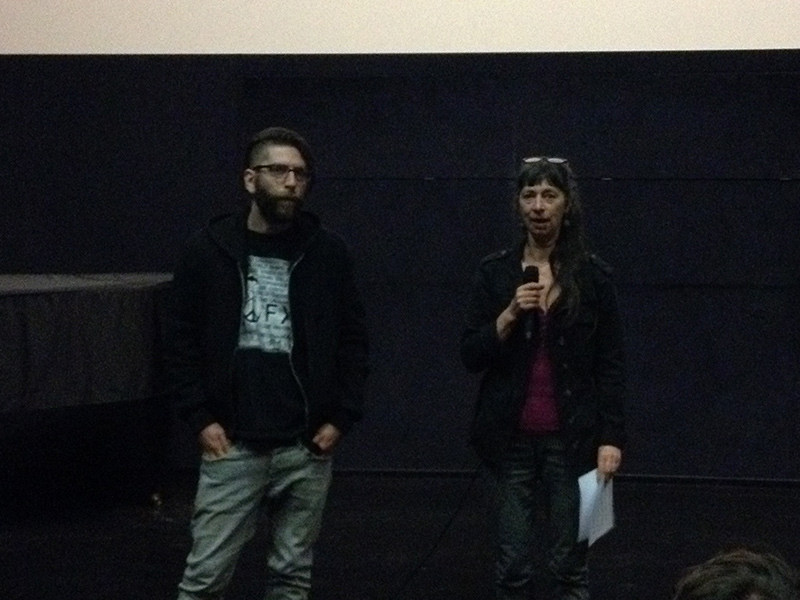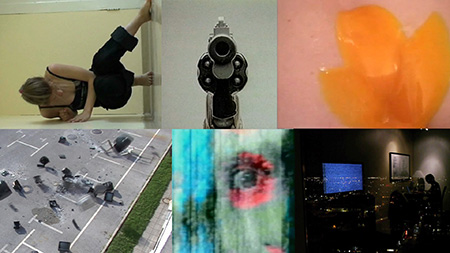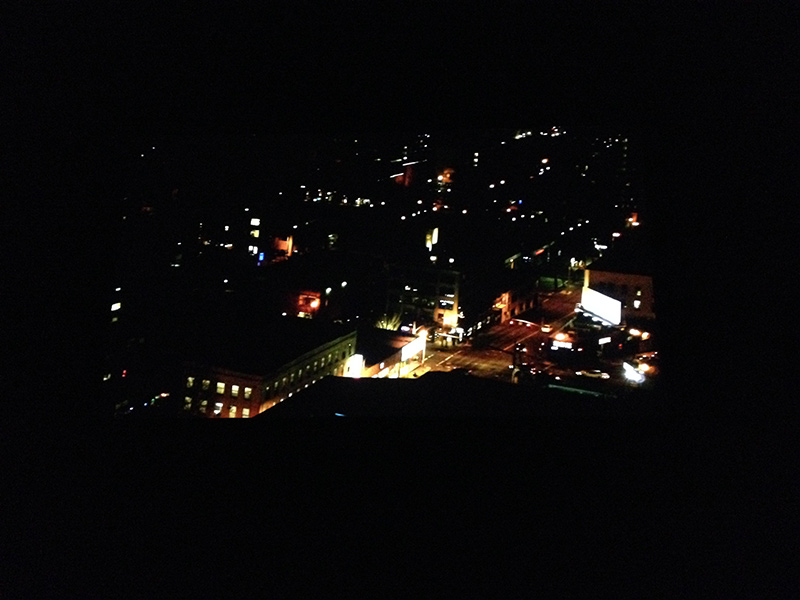 Slovenian premiere of the curated video program DIVA Station Presents III after the USA tour in 2016 was presented in DCP format at the Slovenian Cinematheque under Kino-integral section and at the invitation of the Asocciation Kraken, organisation responsible for the promotion of short film. The program, curated by Barbara Borčić, presents 17 video works which are divided into three parts: From analog to digital, From memory to fiction and From impression to digression.
Marko Kovačič - Requiem M
(
00:04:02
)
Production:
1989
Video documents a performance entitled Requiem, which happened as a part of an exhibition Izkušnja predmeta (Experience of the Object)in Modern gallery in Ljubljana in 1989. The artist conducted the performance on his 33rd birthday. Coated with white wax...
Add to playlist
Miha Vipotnik - Eight
(
00:24:52
)
Production:
1992
Eight is based on the story from the novel Moment of Silence by Tomislav Longinović (Burning Books: San Francisco, 1990) that addresses the question of disintegration of Yugoslavia, search for identity, personal experience of history and the meaning &quo...
Add to playlist
Andrej Lupinc - Mišice in kite / Muscles and Tendons
(
0:24:07
)
Subtitle:
Keller
Production:
Å kuc - Forum
,
1984
Video deals with sexualisation and objectification of bodies through images of naked female and male figure. Explicitly and indirectly erotic scenes are followed by at first sensual and later noise music with narration. Black-and-white and colour photogra...
Add to playlist
Nataša Prosenc Stearns - Alone Together - Morning
(
00:01:13
)
Production:
Kanalya Pictures
,
1999
When solitude becomes too painful, we start imagining things.The film project Alone Together consists of two short films, Morning and Evening, whose stories unwind between reality and imagination. They both talk about solitude and isolation in contemporar...
Add to playlist
Vesna Bukovec - You can do it!
(
00:02:46
)
Production:
2010
The video consists of scrolling text and static image in the background. The text is compiled from various advertising slogans of famous international brands. Combined into a body of text these singular statements form new meanings with almost poetic conn...
Add to playlist
Vesna Bukovec - When I wake up, I am going to create something beautiful
(
00:04:00
)
Production:
2011
The video poetically explores creative self-censorship and the issues encountered when searching for new ideas. Flickering night shots of blossoming plants in the forest symbolise flashing and passing of thoughts, concepts and images that arise the moment...
Add to playlist