Welcome to Digital Video Archive DIVA Station Home Page
DIVA Station is a material and on-line archive of video and new-media art developed by Center for Contemporary Arts, SCCA-Ljubljana since 2005. DIVA is presenting local video art production (art video, video documentation of art events, video documentation of theoretical discussions) in order to provide reaserch materials for curators, artists, theorists, and wider interested public.
DIVA Station Presents III in Slovenian Cinematheque - 10. Apr. 2017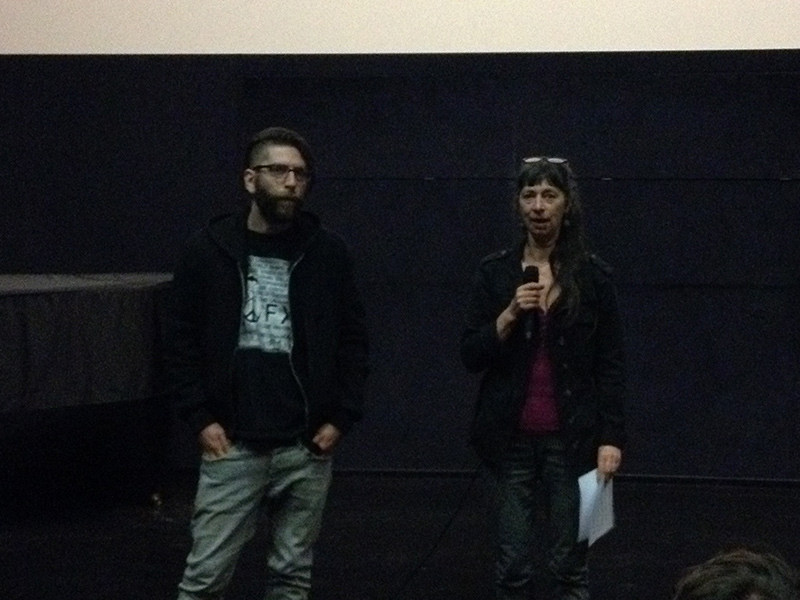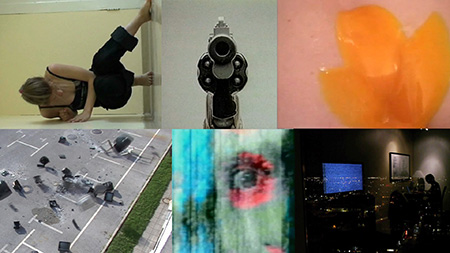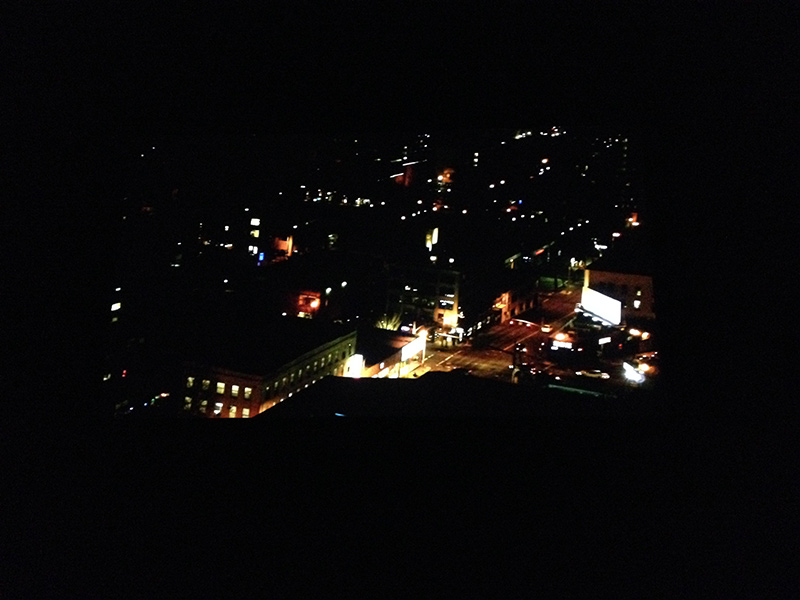 Slovenian premiere of the curated video program DIVA Station Presents III after the USA tour in 2016 was presented in DCP format at the Slovenian Cinematheque under Kino-integral section and at the invitation of the Asocciation Kraken, organisation responsible for the promotion of short film. The program, curated by Barbara Borčić, presents 17 video works which are divided into three parts: From analog to digital, From memory to fiction and From impression to digression.
DIVA in Slovenian Cinematheque and House of Culture - 22. Feb. 2017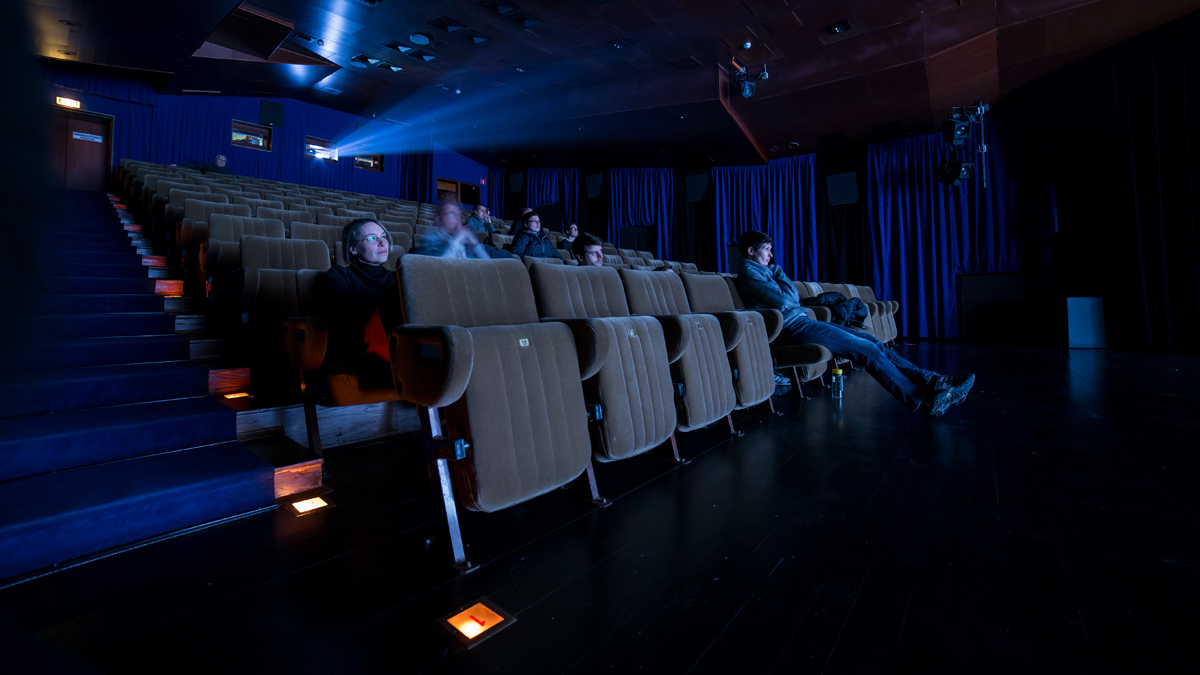 On October 2016 and January 2017 DIVA Station held two presentations of a new Videospotting programme entitled Fresh Perspective, curated by Vesna Bukovec, artist and curator. The programme was first hosted by Slovenian Cinematheque on the 27th of October as a part of a celebration of the World Day of Audio-Visual Heritage. The second screening took place at House of Culture in Nova Gorica on the 24th of January. If the selection succeeded to attract half of the cinemateque's hall, a modest visit somewhat disappointed at the Goriško Region.
DIVA in Photon Gallery, Ljubljana - 17. Feb. 2017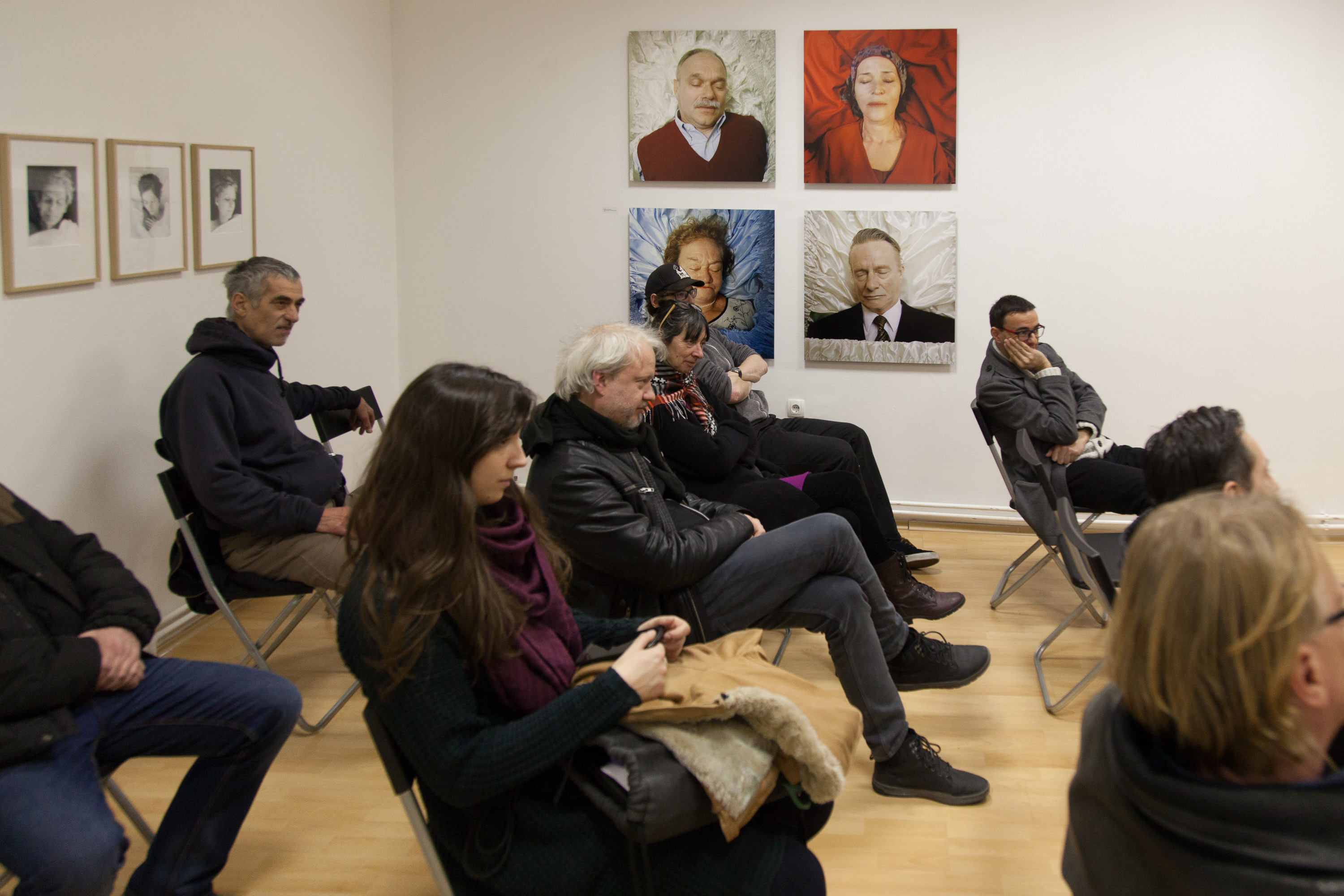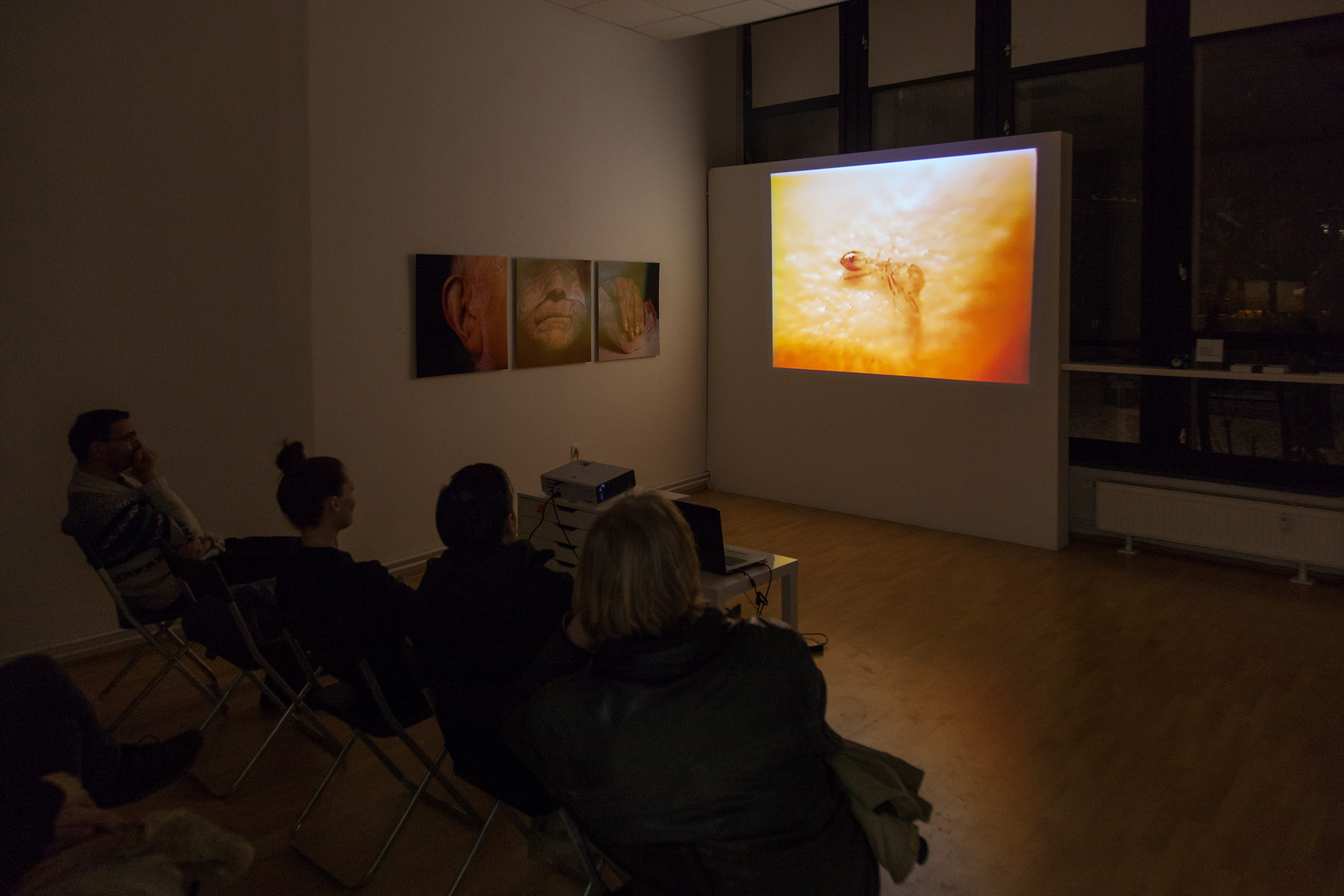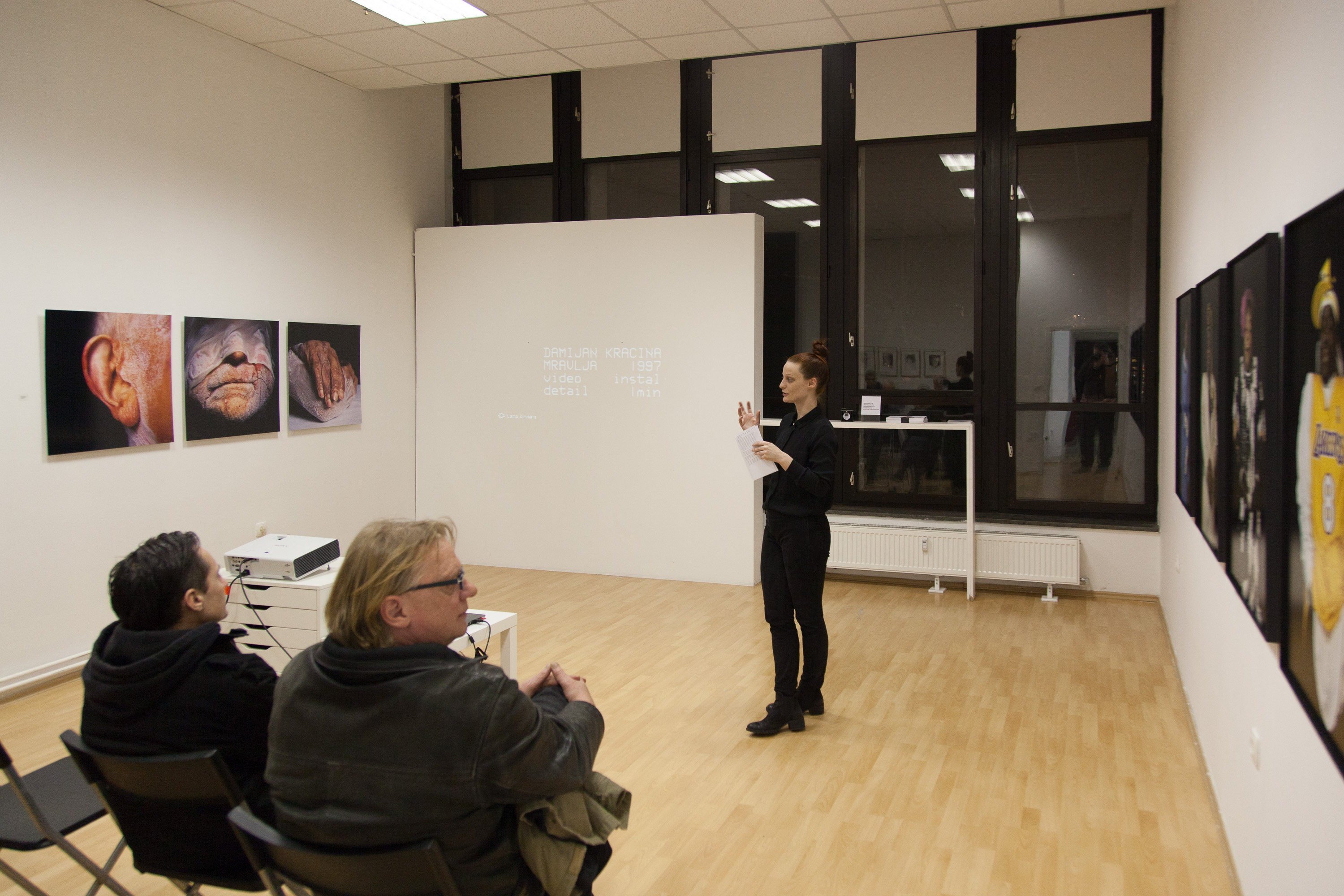 It is always a pleasure to cooperate with Photon Gallery. This time they hosted a premiere of a video programme titled Let the Dead Sleep (January 18, 2017).  Jasna Jernejšek made the selection and included videoworks by Damijan Kracina, Marko Kovačič, Gorayd Krnc, Ema Kugler, Nataša Prosenc Stearns and Miha Vipotnik. The program is conceptually connected to her master's thesis, where she was dealing with posthumous photographs and it was presented as a part of an exhibition The Last Gaze. Posthumous portrait in contemporary photography in Photon gallery. 
Marko Kovačič - Requiem M
(
00:04:02
)
Production:
1989
Video documents a performance entitled Requiem, which happened as a part of an exhibition Izkušnja predmeta (Experience of the Object)in Modern gallery in Ljubljana in 1989. The artist conducted the performance on his 33rd birthday. Coated with white wax...
Add to playlist
Miha Vipotnik - Eight
(
00:24:52
)
Production:
1992
Eight is based on the story from the novel Moment of Silence by Tomislav Longinović (Burning Books: San Francisco, 1990) that addresses the question of disintegration of Yugoslavia, search for identity, personal experience of history and the meaning &quo...
Add to playlist
Andrej Lupinc - Mišice in kite / Muscles and Tendons
(
0:24:07
)
Subtitle:
Keller
Production:
Å kuc - Forum
,
1984
Video deals with sexualisation and objectification of bodies through images of naked female and male figure. Explicitly and indirectly erotic scenes are followed by at first sensual and later noise music with narration. Black-and-white and colour photogra...
Add to playlist
Tanja Vujinović - Universal Objects: Observers
(
00:01:44
)
Production:
Ultramono
,
2015
In the series of works called Universal Objects: Observers, avatars observe iterations of themselves displayed in a gallery environment. Environments from the Universal Objects series are non-narrative situations – vibrational, living surroundings fill...
Add to playlist
Tanja Vujinović - Universal Objects: Explosions
(
00:16:00
)
Production:
Ultramono
,
2015-2017
Universal Objects: Explosions is a work containing four scenes of exploding objects. Only for a brief fragment of time are we able to see the delicate objects before and after they start exploding. These events are silently observed by a group of avatars. En...
Add to playlist
Tanja Vujinović - ȶ Ʌ Ɏ Ưƙ Ʈ Ʊ ǃ ǓƔ (Relics&Elixirs): Omen/OmenXXL
(
00:16:37
)
Production:
Ultramono
,
2017
Works from the series ȶ Ʌ Ɏ Ưƙ Ʈ Ʊ ǃ ǓƔ (Relics&Elixirs) are hermetic navigational maps through reality and intertwined micro and macro worlds. This project brings together iconography of diagrams and flags of secret societies, historical symbol...
Add to playlist