Welcome to Digital Video Archive DIVA Station Home Page
DIVA Station is a material and on-line archive of video and new-media art developed by Center for Contemporary Arts, SCCA-Ljubljana since 2005. DIVA is presenting local video art production (art video, video documentation of art events, video documentation of theoretical discussions) in order to provide reaserch materials for curators, artists, theorists, and wider interested public.
Interviews on videoworks from exhibition Proximity Effect - 05. May. 2016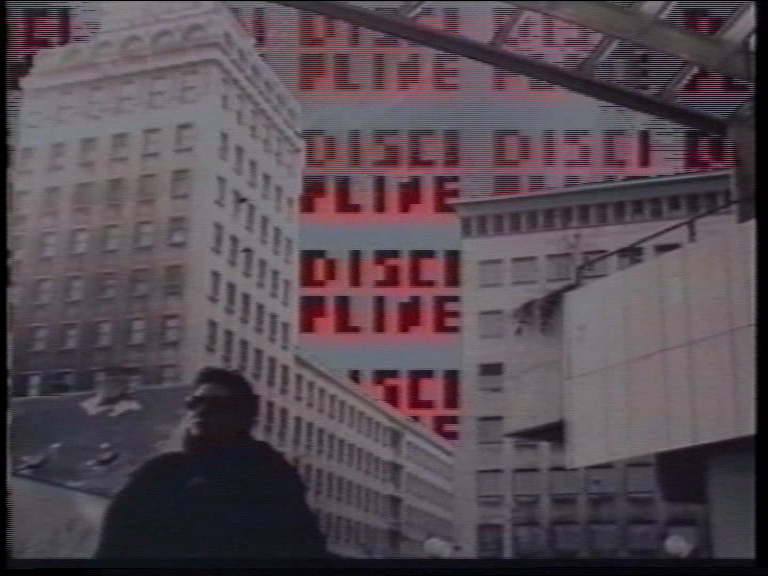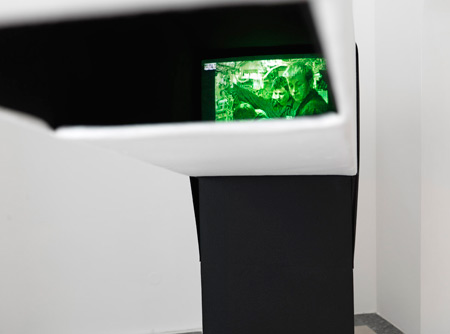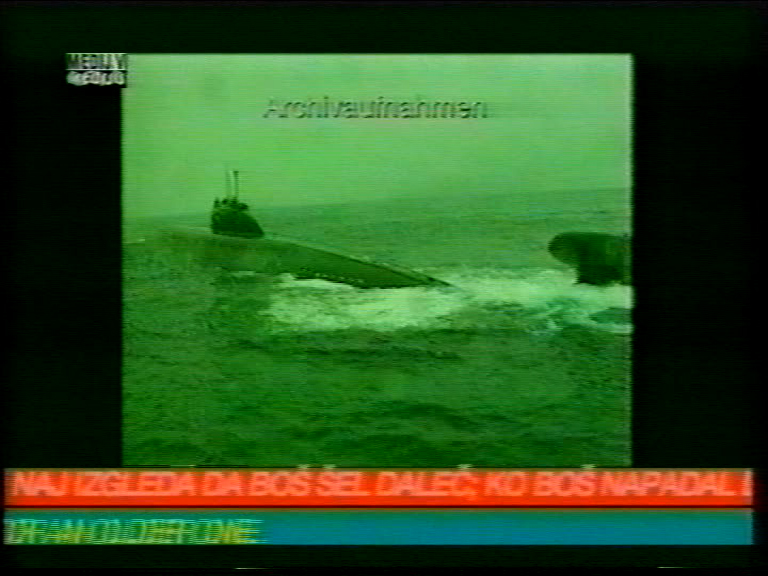 During the exhibition in Vžigalica Gallery the interviews with artists on the topic of the presented video works have been made by curator Nika Grabar. Two of them have been published on DIVA so far: Neven Korda on video Discipline and Marko Peljhan on video The Parc of Culture. A very informative reading on the conceptual and contextual background of video production.
You can find them on SOURCES >INTERVIEWS.

World Book Day also on DIVA - 19. Apr. 2016
When we type various keywords relating to a book in DIVA archive, the poetry is by far the most successful in number of hits/video works. We have chosen a few of them and the decision was not an easy one. On occasion of the World Book Day (April 22 and 23), we kindly invite you to take a stroll through this on-line archive that is going to be presented soon also at the symposium in Paris Bibliotheque Nacionale. You may well discover what relations between fine arts and literature exist and how they can meet and co-exist.

Proximity Effect in Vžigalica Gallery, Ljubljana - 17. Mar. 2016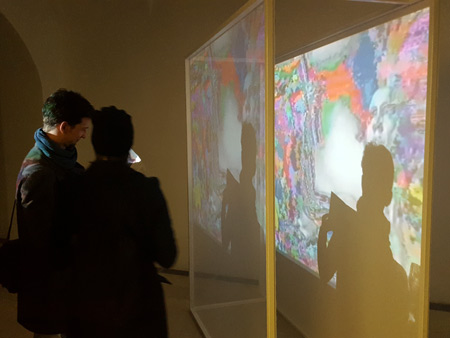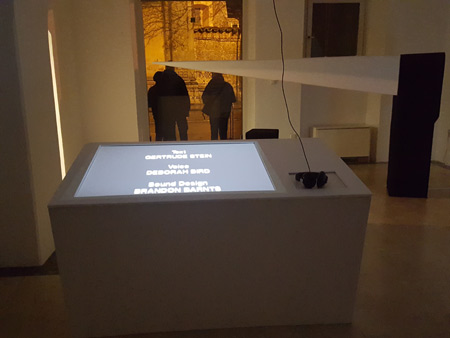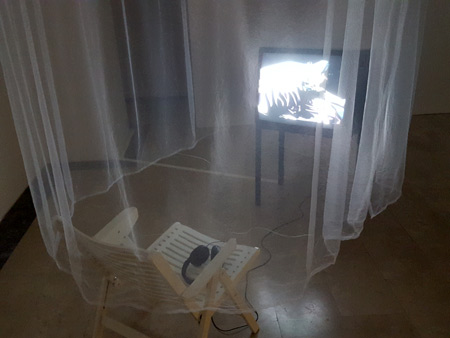 How can we present video works in a physical space of a gallery in order to follow a curatorial concept researching the relationship between space and video and simultaneously provide the chosen videos with an adequate setting that would efficiently address their contents? The exhibition Proximity Effect offers a well elaborated proposal that follows the narrative conceived along the concept 'the image of transition displayed in video works or how the space has been disintegrating'. As a result, the exhibition takes the visitor on a tour of six different spatial installations beginning with spatial screenings (Discipline, Vertigo Bird), to be followed by installations placing the video in a relationship with the spatial object, and thereby with the human body (Path of Crazy Wisdom, The Park of Culture, Construct, Quick/Slow).
Nataša Prosenc Stearns - Construct
(
0:12:00
)
Production:
Kanalya Pictures
,
2003
The making of new kinds of environments is in the nature of humanity. "Construct" is an experimental documentary about building a house for an ultimate ecological experiment - Biosphere 2 - the longest isolated environment period on record.
Add to playlist
Neven Korda - Discipline
(
00:03:45
)
Subtitle:
from a compilation of the Borghesia video clips The Triumpf of Desire
Production:
Brut, VS Video / Forum, E-motion film, TV Slovenija & PIAS
,
1989
A layering of music video images onto planes creates a feeling of saturation with techno-culture and ends up with the feeling of anxiety in emptiness. The architecture emerges as an icon within the social-political collage. ...[from Interview with Neven K...
Add to playlist
Miha Vipotnik - Path of Crazy Wisdom
(
00:09:58
)
Production:
CalArts, Los Angeles
,
1993
A short dramatic story in the form of an interview by the musician Jim Rohing with the sculptor Eric Orr about his life and work in the sixties and seventies. The interviewer bombards his subject with questions, almost simulating a police investigation. T...
Add to playlist
Katjuša Kovačič - Njavke: Crossed-Eyed Gazes
(
00:14:53
)
Production:
2015
Njavka je v slovanski mitologiji gozdno bitje ženskega spola. Predstavlja dušo deklice, ki je umrla nenaravne smrti. Njavke navadno živijo v skupinah globoko v gozdu ali v jamah, visoko v gorah. Dve njavki (performerki v animaličnem kostumu, ki po...
Add to playlist
Katjuša Kovačič - Seeking Balance
(
00:08:40
)
Production:
Mesto žensk / City of Women
,
2009
The author, Katjuša Kovačič, in her movement debut, Seeking Balance, seeks balance in a moving, expressive, cultural, and gravitational sense; she is trying to connect different entities into a whole, and in this manner to create a story of co-existenc...
Add to playlist
Ana Čigon - Perspective
(
00:05:07
)
Subtitle:
Video Installation
Production:
Ana Čigon, Galerija Alkatraz
,
2010
Delo je enokanalni video, ki združuje dokumentacijo večkanalne videoinstalacije v galeriji Alkatraz z originalnimi posnetki. Performans za video je bil predhodno posnet v prostorih galerije in nato predstavljen na treh dvo-kanalnih projekcijah v zanki. V...
Add to playlist