DIVA Station, Digital video archive
DIVA Station is a physical and web archive of video and new-media art. It is based on collecting video material within a wider national context, and includes artists who work in Slovenia and/or abroad. It includes three basic categories: art video, events and sources.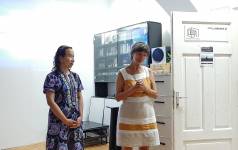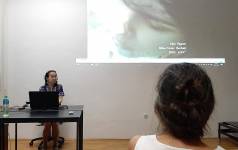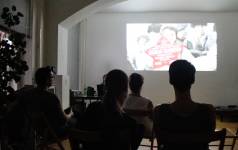 Yunnia Yang, a Taiwanese curator, prepared a one-hour video program entitled The In-Between State of Mind for the SCCA Project Room. Two years ago, she presented a modern Taiwanese video, now she selected eleven works that reflect the period of communism and socialism in the countries of the Western Balkans, Eastern Europe, and Russia. Soon after, she presented this program in the form of an exhibition in the Easttopics gallery in Budapest. more

Kaja & Sava Kosmač - Marzidovšek Minimal Laboratorium
(
00:29:03
)
Production:
Kaja Kosmač in Sava Kosmač
,
2013
Marzidovšek Minimal Laboratorium (MML) is a portrait of the (o)cult Slovenian minimalist, sound experimenter and versatile creator Maria Marzidovšek (1961-2011). With his independent MML cassette label, Mario was the key figure of Maribor's...