DIVA Station, Digital video archive
DIVA Station is a physical and web archive of video, film and new-media art. It is based on collecting video material within a wider national context, and includes artists who work in Slovenia and/or abroad. It includes three basic categories: art video, events and sources.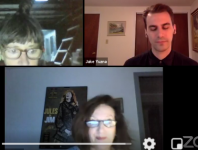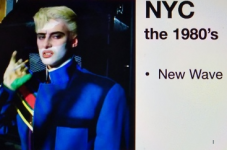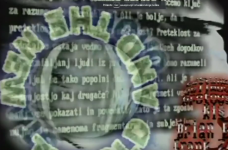 A conversation about the club scenes in Ljubljana and New York in the 80s and 90s, about self-organization and collective action (Zoom, 23. 10. 2020) juxtaposed two aspects, personal, artist and organizer Zemira Alajbegović, and research, curator Jake Yuzna. After a comprehensive presentation of the New York scene, we watched an excerpt from the video Old and New video, which shows the Ljubljana subcultural scene. Then a lively debate developed. You can still watch it on FB SCCA-Ljubljana.
Luksuz produkcija - What We Do
(
08:12
)
Production:
Luksuz produkcija
,
2013
Blaž has the down syndrome. During the week he works at the restaurant Second violin (Druga violina) in Ljubljana. (Source: Luksuz Production)
Luksuz produkcija - Ž
(
05:46
)
Production:
Luksuz produkcija
,
2013
Three portraits of three different people with very different mindsets, but one thing in common: all three are women. (Source: Luksuz produkcija)
Lada Cerar - Blow my bills away
(
02:51
)
Subtitle:
Calculator
Production:
Lada Cerar Sedlaček
,
2012
The video is part of the Blow My Bills Away project in which the artist humorously tackles the nuisance of paying monthly bills. Video shows close up view of a large calculator which the artist uses to sum the amounts of monthly bills from a period of sev...
Ema Kugler - For the End of Time
(
02:05:28
)
Production:
Zank & VPK
,
2009
The video film is an investigation on man and his smallness in front of nature and time, the story is told by a voice-over narrator, with no dialogues between the characters. The camera slowly moves horizontally in panoramic views showing bright wide dese...