Welcome to Digital Video Archive DIVA Station Home Page
DIVA Station is a material and on-line archive of video and new-media art developed by Center for Contemporary Arts, SCCA-Ljubljana since 2005. DIVA is presenting local video art production (art video, video documentation of art events, video documentation of theoretical discussions) in order to provide reaserch materials for curators, artists, theorists, and wider interested public.
DIVA at Whitechapel Gallery, London - 10. Oct. 2016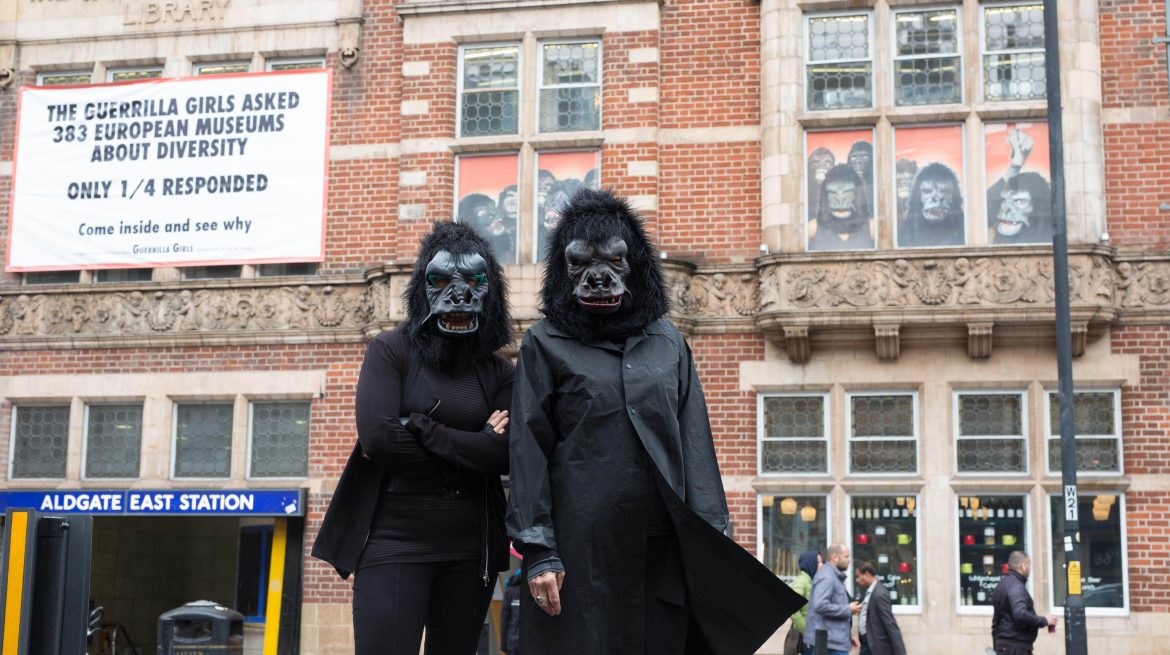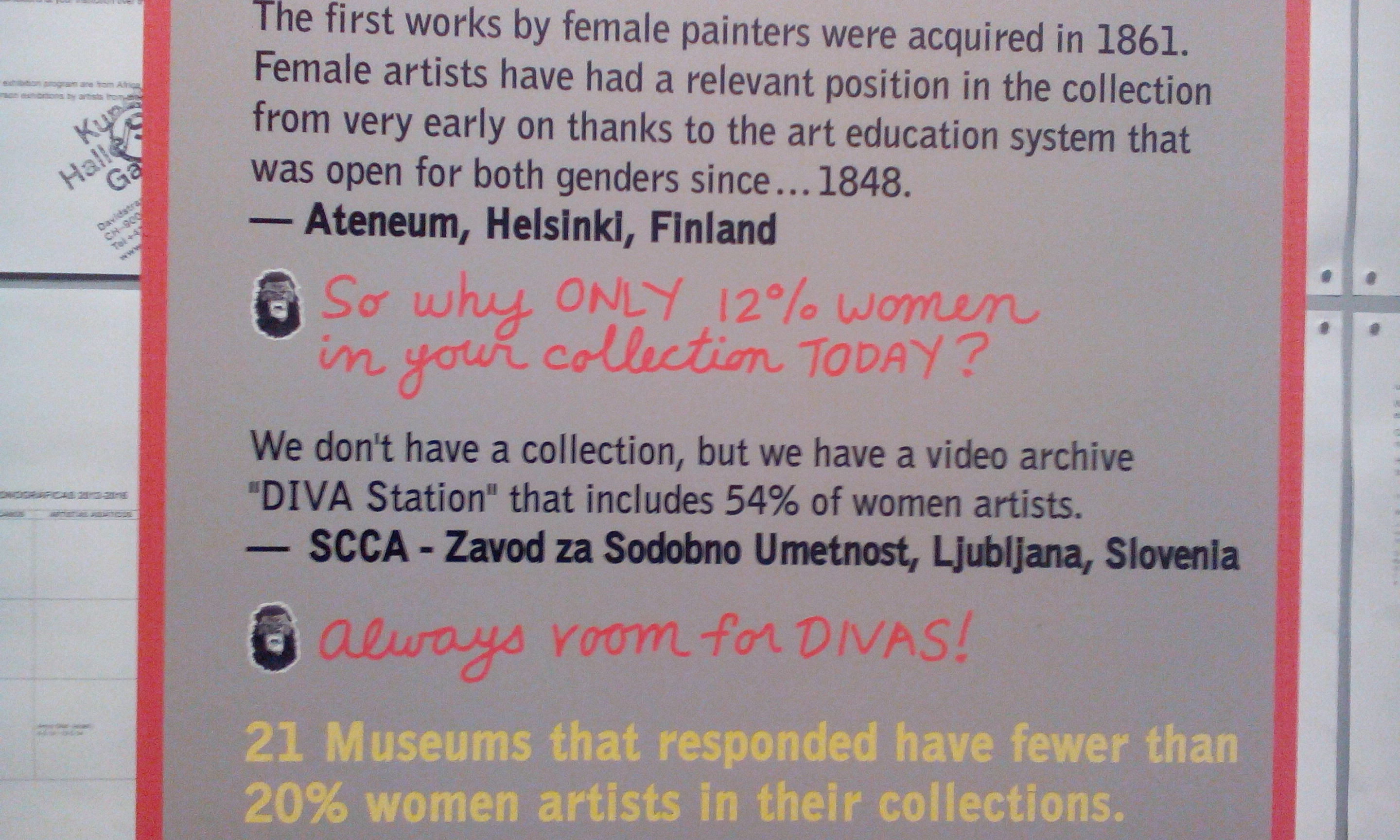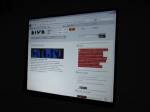 DIVA Station is present at the Guerilla Girls exhibition in the Whitechapel Gallery (1 October 2016 – 5 March 2017). Namely, SCCA-Ljubljana has participated at the research by this group of anonymous, feminist activists that explored diversity in European art organisations. The exhibition Is it even worse in Europe? presents responses to questionnaires sent to 383 European museums and galleries. In their respond to our reply »We don't have a collection, but we have a video archive DIVA Station that includes 54% of women artists«, Guerilla Girls comment: Always room for DIVAS! more
DIVA Through Summer - 19. Sep. 2016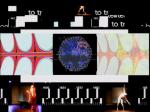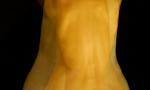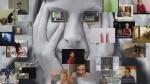 During summer months we were occupied mainly with upgrading and updating the oeuvre of artists actively present on international arena for more decades. Apart from video works by Neven Korda and his series New New Films, we devoted our attention to Nataša Prosenc Stearns to complete the selection of her video works on DIVA. We are also glad to be able to publish an excellent document that Ana Čigon made based on her performance Ana at the Station staged at Project Room SCCA last autumn.
DIVA with New New Films - 31. Aug. 2016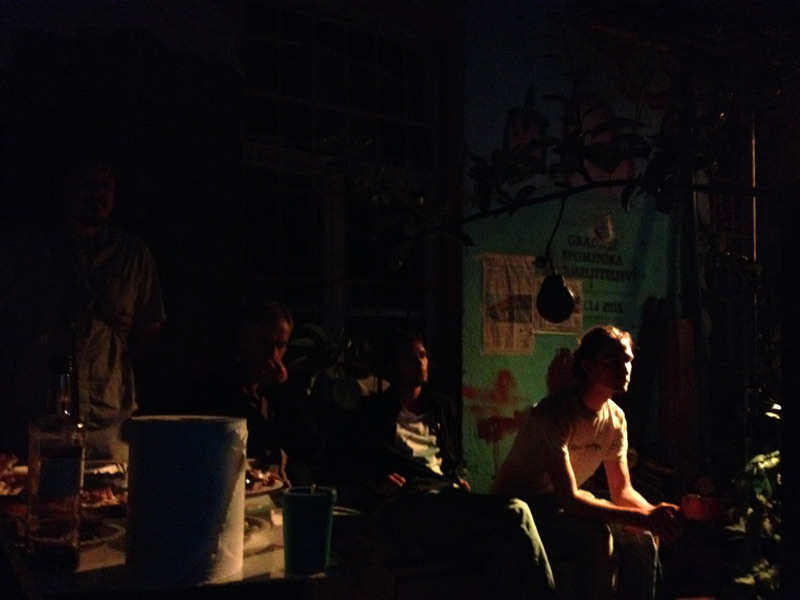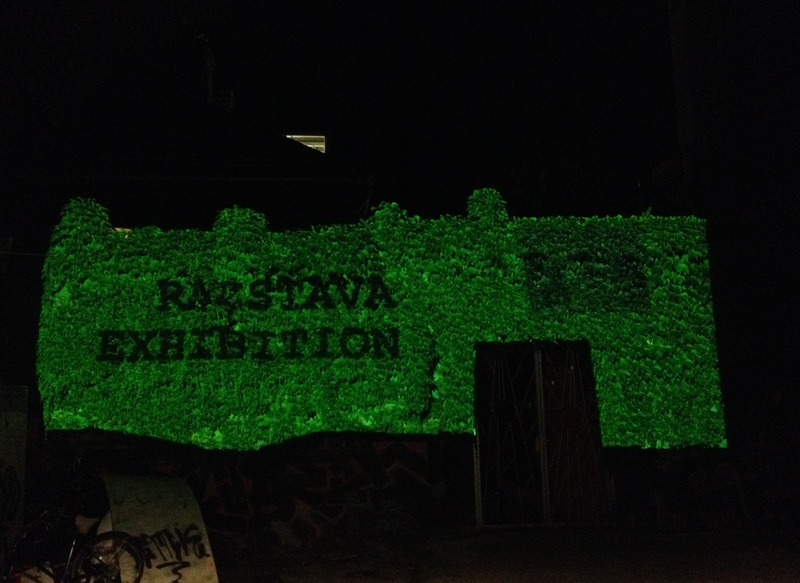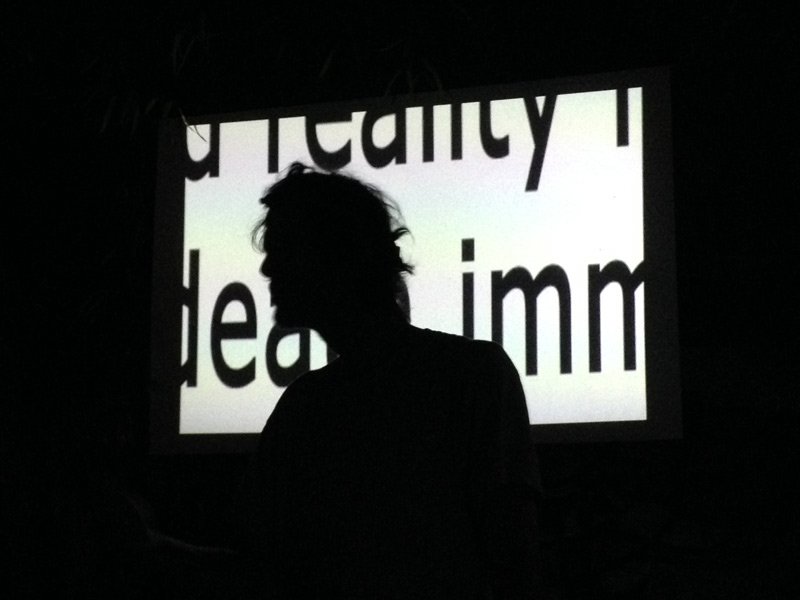 During summer the work at DIVA Station has been quite intesive. Now, we can proudly express our content on sucessfully upgrading and updating the NNF series by Neven Korda.  New New Films were made between 2001 and 2007 and consist of twelve videos. They are in-between reports by Neven Korda from his renewed reading of the 1960s. They were presented at the Škratov Garden, The Autonomous Cultural Centre Metelkova mesto, Ljubljana.
Valérie Wolf Gang - Distant Memory
(
00:02:43
)
Subtitle:
English subtitles
Production:
2014
"Distant Memory" is a video poetry, which speaks about the times that once were. It all starts with a random event which evokes narrator's memories about the times before the disintegration of Yugoslavia and encourages reflection about what th...
Add to playlist
Prosenc Stearns, Nataša - Odalisque
Production:
Kanalya Pictures
,
2016
Video sodi v serijo "migrating frame" - kratkih videov, ki nimajo narativne strukture. Avtorica o njih pravi, da "izvirajo iz spontanih snemanj stvari in dogodkov v moji okolici. Nastajajo na licu mesta, sredi vsakdanjika, ko se iz okolišči...
Add to playlist
Yuliya Molina - Some-body
(
00:03:50
)
Production:
Zavod APIS
,
2015
Video je nastal v okviru projekta kratkih filmov 'Equality in Focus' v produkciji Zavoda Apis. Projekt usposabljanja na področju družbeno angažirane video produkcije pod mentorstvom Romane Zajec je bil zasnovan z namenom preseganja stereotipov in krepi...
Add to playlist
RÁTNEEK - 2 0 4 5 (Trailer)
(
00:08:30,00:00:45
)
Production:
2016
"May 7th, 2045 I decided to go back home." "For its architectural aesthetics accompanied by a peculiar soundscape leaving the audience in a timeless space, the best Slovenian Award goes to 2045 by Maja Prelog and Blaž Murn." wrote the jury (E...
Add to playlist
Neža Jurman - Morph
(
00:02:04
)
Production:
2016
Video je nastal za potrebe pri razstavi 'Morfoze', ki je bila izvedena julija 2016. Poimenovanje instalacije na razstavi izhaja iz angleške različice grške besede morph (glasovna predstavitev morfema, najmanjšega dela besede kot nosilca pomena). Kot i...
Add to playlist
Nika Oblak & Primož Novak - The Box
(
00:01:02
)
Production:
2005
'The Box' is a kinetic video installation which shows Nika Oblak & Primož Novak being trapped, trying to escape to the outside. As they hit their fists against the walls of the interior surrounding them, trying to break through, each hit is visible, sinc...
Add to playlist