DIVA Station, Digital video archive
DIVA Station is a physical and web archive of video and new-media art. It is based on collecting video material within a wider national context, and includes artists who work in Slovenia and/or abroad. It includes three basic categories: art video, events and sources.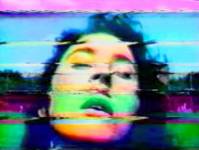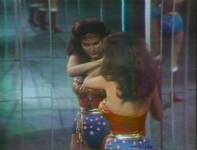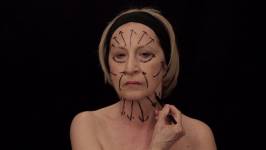 Every year, the DIVA Station / SCCA-Ljubljana marks the World Day for Audiovisual Heritage at the Slovenian Cinematheque, thus highlighting the importance of AV archives and presenting examples of good international practice. This year we hosted the Berlin n.b.k. Video Forum. Kathrin Becker, its director has prepared From Found Footage to Re-enactment, a one-hour program of six video works, each addressing in its way different aspects of AV heritage and its appropriation. more


DIVA has collaborated with the City of Women International Festival of Contemporary Arts on several occasions. This time, on its 25th edition, our archive facilitated a group exhibition entitled Cheers to Women! 25 years of film and video (Alkatraz Gallery, AKC Metelkova, Ljubljana, 24. 9.–7. 10. 2019). Namely, in their search for the woman authors, the curators, Vesna Bukovec and Ana Cigon, analysed the video archive DIVA Station and looked through the former editions of the City of Women festival. At the opening, Ana Čigon managed a performance that staged exhibited works and strengthened the reception of the audience. More
Đejmi Hadrović - Silent Observer
(
00:09:12
)
Production:
KulturKontakt Austria
,
2017
Video performance acts as a monologue confession of a woman in her early thirties and the obstacles she is dealing with. Content deals with issues such as gender, identity, migration, and ethnicity. Autobiographical thoughts are exposed to the audience th...
Bojan Štokelj - The Uneasiness in front of a Mirror Image
(
48:28
)
Production:
1991
The video documented the performance The Uneasiness in front of a Mirror Image (CRMK - Shelter, Šempeter near Nova Gorica, 18.1.1991), where he collaborated with Ema Kugler, Marko Košnik / Egon March Institute in Tanja Zgonc. The performance...
Marko Kovačič - The Lost Horizon
(
4:47
)
Production:
1997
Documentary footage of The Lost Horizon, the artist's video installation at Kapelica Gallery in Ljubljana in 1997.
Ana Čigon - Rebellious Essence (trailer)
(
00:04:59 (trailer, 00:00:22)
)
Production:
A.Č.
,
2017
A cat walks into the Office of the Ministry for Cat Affairs and requests for a passport. All goes pretty well until the female and male cat clerks demand to know the cat's sex. (Source: Ana Čigon) NOTE: On the artist's request, the on-line DIVA...