Name: Flego, Jana
No. of works: 1
Jana Flego (1977) studied Fine Arts at the Ljubljana School of Drawing and Painting between 1996 and 2000. She works within the field of contemporary art, stage and costume design and restoration as well as with design and illustration. In 1998 she has co-founded the Association MKC Medvode. She presented her artistic work among other occasions in ŠKUC Gallery in Ljubljana (2004, 2005), at the Ljubljana festival Break 21 (2000), at the fortress Goričane (1999), in Labin, Croatia (1997). She collaborated as stage designer on projects of Škuc Ventilator, Chilli Space, the full-length feature film An Ode to Prešeren by Martin Srebotnjak and on projects of MKC Medvode. As assistant costume designer she worked on numerous TV series (Our Little Clinic, It Happens, Gardeners) and movies (History of Istria, Suburbia, Blind Spot, Marmelade).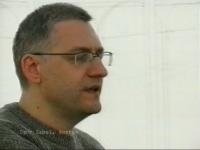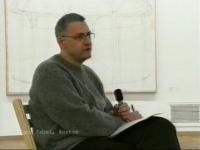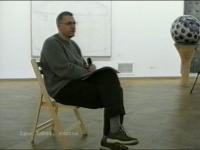 Jana Flego, Katarina Petrov - Intervju z Igorjem Zabelom
(00:46:19)
Production:
Zavod SCCA-Ljubljana / Založba/*cf. Ljubljana, 2006
Interview with Igor Zabel was carried out by Jana Flego and Katarina Petrov as a part of a project INSIDE OUT in Skuc Gallery on the January 22nd 2004. Interview is enclosed with Igor Zabel literary work Eseji I as a CD-ROM.