Name: Skušek, Nataša
No. of works: 17
Countries: Slovenia
Born: 1967
Nataša Skušek is a visual artist who, apart from video, uses various other medias of expression such as performance, sculpture, drawing, or photography in order to deal with the topic of social relations of women in contemporary world. Lately, she mostly takes upon the autobiographical position. She reflects on the complicated relations in a marriage and family ties. She had been actively exhibiting at numerous solo and group shows ever since 1999. In 2005 she finished MFA at the Academy of Fine Art in Ljubljana and Academy of Fine Arts in Trondheim. She lives and works in Ljubljana. In the framework of individual projects she had often collaborated with various artists like Mladen Stropnik, Rene Rusjan, Mateja Ocepek, Martina Bastarda and others.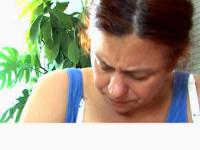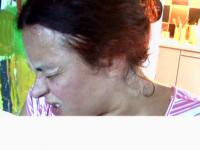 Nataša Skušek - Ekstaza
(00:11:28)
Video obsega deset bližnjih (close-up) posnetkov obraza med avtoričinim dojenjem hčerke. Avtorica je dobila vnetje tkiva v dojki oz. mastitis in prikazuje neprijetni, boleči del materinstva, ki ga sicer ponavadi prikazujejo z idealiziranimi prizori než...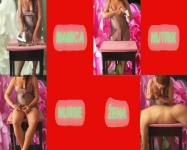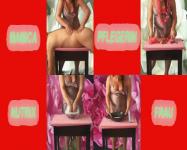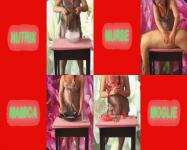 Nataša Skušek - Fliperautomat
(00:01:59)
V videu se na štirih slikah, ki se izmenjujejo na ekranu, odvijajo mitološka ženska opravila: kuhanje, pranje, likanje, masiranje, dojenje. Vlogam sodobne ženske - delavke, negovalke, žene, ljubice, urejene lepotice - avtorica dodaja še vlogo matere. Č...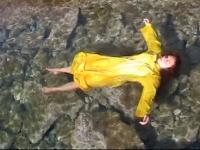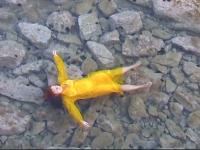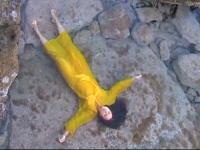 Nataša Skušek - Lebdenje
(00:04:31)
V videu avtorica leži v vodi in spominja na Ofelijo, ki je postala ikona obupane ženske. Ko leži v vodi in mimo nje namesto rož, kot na sliki Ophelie Johna Evereta Millaisa, plavajo odsevi kamenja, je popolna. Ne upira se več igri okoli nje in izpoln...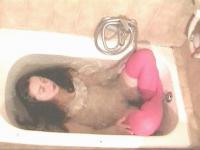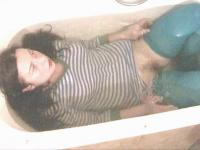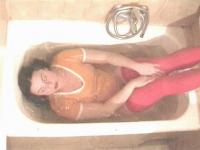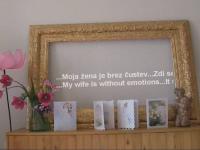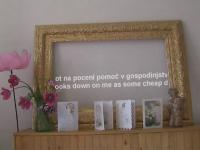 Nataša Skušek - Wedding
(00:01:00)
Enominutni video prikazuje poročne simbole: kičaste šopke rož, dragocen okvir za sliko, poročne čestitke in piskajočo poročno glasbo, ob tem pa se v okvirju vrstijo stavki osebnih izpovedi mož in žena.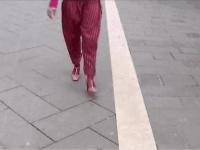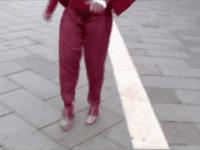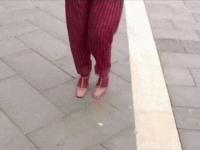 Nataša Skušek - Venezia 1
(00:12:05)
Vzvratna hoja maskirane figure v rdečih oblačilih ob beli črti na ulici do njenega konca, kjer se sreča s pravokotno belo črto, ki preči že obstoječo in zaključuje prostor. Posnetki so opremljeni z bučnimi zvoki ulice.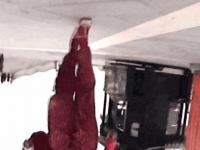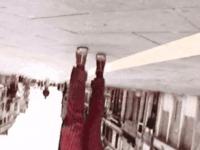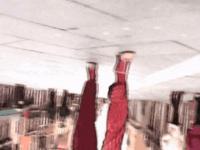 Nataša Skušek - Venezia 2
(00:12:05)
Obrnjeni posnetki hoje po Benetkah z zabrisano figuro in mestnim ozadjem. Video deluje kot nekakšna razlaga video dela Venezia 1. Figura maškare v rdečem kostumu hodi naprej vzdolž bele črte, dokler ne pride do pravokotnice na obstoječo črto. Slika...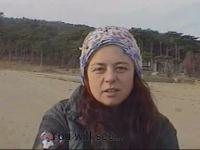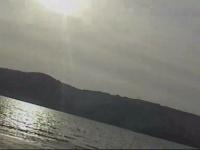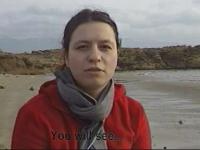 Nataša Skušek - You Will See...
(00:04:23)
Posnetki morskega okolja, plaže, na kateri se znajdeta dve ženski, ki izmenično govorita: "Boš ti že še videla," "Še žal ti bo," "Ni tako enostavno," itd. Vsakič znova si nadaneta različne pripomočke in svojstvene izraze. Kamera skače z ene st...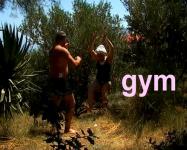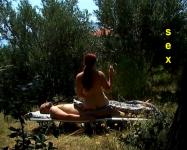 Nataša Skušek, Mladen Stropnik - Prosti čas / Free Time
(00:06:42)
The authors' (Nataša Skušek, Mladen Stropnik) collaborative video project entitled Free Time presents and examines a personal experience from a recent seaside holiday with their young daughters Indija and Izabela. Once the little girls fell asleep, th...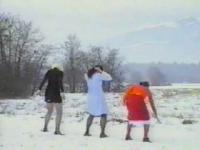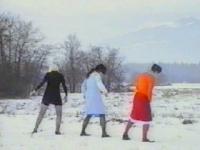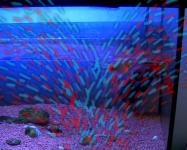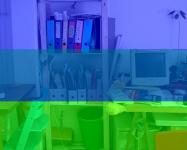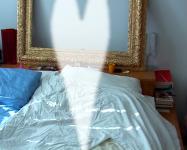 Nataša Skušek - Feng Šuji
(0:01:00)
Čiščenje stanovanja s pomočjo metode Feng Shui. Avtorica predstavlja humorno različico klišejske besedne zveze in njenega razvejanega pomena, ki se je trdno prijel tudi zahodne kulture. Video je enominutna dokumentacija video performansa, ustvarjene...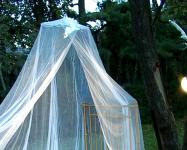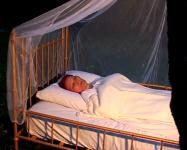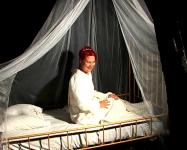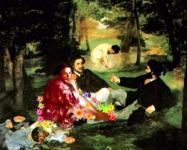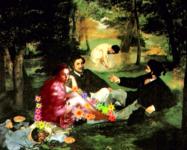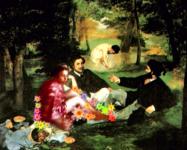 Nataša Skušek - Vrt
(00:00:20)
Umetnica je umeščena na mesto golega ženskega modela v impresionistični sliki Édouarda Maneta Piknik na travi. Video kolaž je avtoričina miniaturna emancipatorna gesta, ki se upira pasivni reprezentaciji ženske.