Name: Berlot, Uršula
No. of works: 4
Countries: Slovenia
Born in Ljubljana, she graduated from the Secondary School of Natural Science and Mathematics. She studied two years of philosophy at the Philosophy Department, Faculty of Arts, University of Ljubljana before studying painting at the Academy of Fine Arts, University of Ljubljana and at the Ecole Nationale Supérieure des Beaux-Arts in Paris. In 2002, she earned a master's degree from the Academy of Fine Arts in Ljubljana and finished her doctoral study in 2010 at the same institution. Currently she is holding the position of an Assistant Professor at the Academy of Fine Arts and Design, University of Ljubljana.

She works as a visual artist, theorist of art and lecturer, with an interest in the intersections of art and science. Her artistic practice is related to perception and conditions of consciousness, her light and kinetic installations investigate different states and forms of mental, cerebral landscapes.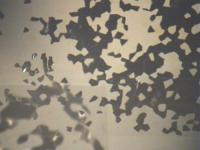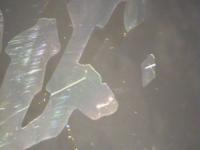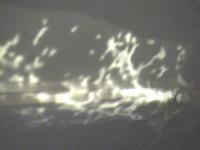 Uršula Berlot - Prehodnost / Transitoriness
(0:02:12)
Patterns made by etching plastic surface reflect light onto the gallery walls. Diverse architecture of an ex sacral space is completely deconstructed with the movement of the light reflections. Two-dimensional surface is creating a three-dimensional anima...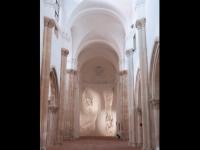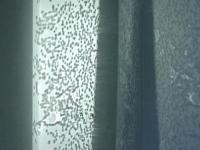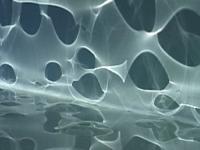 Uršula Berlot - Instalacije 2004-2007 / Installations 2004-2007
(0:05:14)
Video documentation of the kinetic light installations made by the author in the period 2004-2007.Uršula Berlot combines different techniques of light manipulations. In all of the procedures author uses natural phenomena in order to redefine space and su...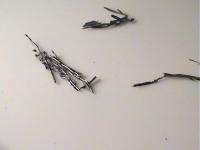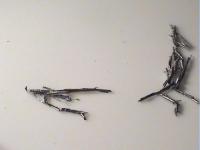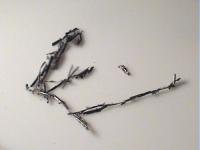 Uršula Berlot - Privlačnosti / Attractions
(0:56:43)
Video has a simple concept, as it works like a primitive animation based on magnetism. The presence of some higher power is actualized indirectly, through a movement of small iron particles. Shapes that are formed by the movement of an invisible magnet ar...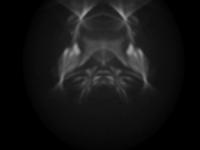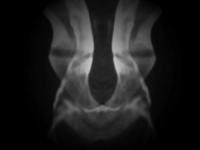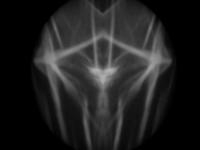 Uršula Berlot - Pulzija / Pulsation
(0:02:41)
Video combines medical recordings of the brain and computer manipulation of those images. This animated image becomes symmetrical and dehumanized. We get a completely abstract arena, which reminds us of outer space. Author's cerebral area becomes the star...