DIVA Station, Digital video archive
DIVA Station is a physical and web archive of video and new-media art. It is based on collecting video material within a wider national context, and includes artists who work in Slovenia and/or abroad. It includes three basic categories: art video, events and sources.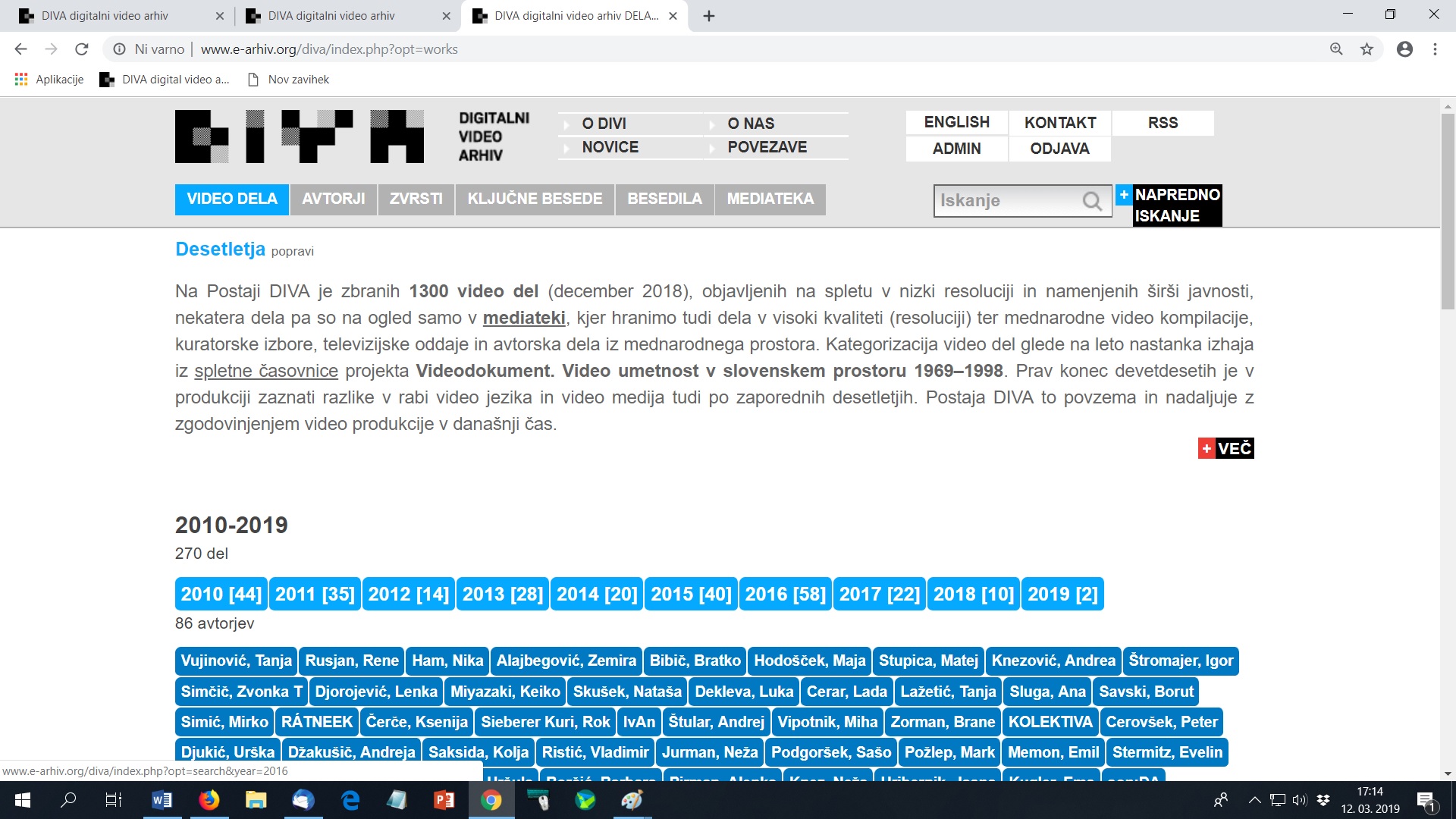 In the last two months, we upgraded the DIVA Station's online archive and made it more user-friendly. Together with Borut Savski, DIVA's web programmer, we updated the content input interface, upgraded the video player, and customized the page to be displayed on mobile devices. We've made it easier to use the menu and raise the keyword references. Now the archive is airy and clear and ready for your new work.
We invite authors to visit SCCA-Ljubljana and bring us their videos or short films. You can also write to us at info@scca-ljubljana.si.
Danilo Milovanović - Product
(
00:06:27
)
Production:
D.M.
,
2017
The goal of the intervention is to place the product, as a cell of consumer society, somewhere where it is not expected. The first step of the intervention is visiting supermarkets and collecting authentic brand labels found on imported fruit. This fruit...