DIVA Station, Digital video archive
DIVA Station is a physical and web archive of video, film and new-media art. It is based on collecting video material within a wider national context, and includes artists who work in Slovenia and/or abroad. It includes three basic categories: art video, events and sources.
During the autumn months during the epidemic, we presented the DIVA Station in two online workshops: Barbara Borčić as part of the 18th Luxury Film Festival (From SCCA and DIVE to Stories Not Yet Written; November 18, 2020), when we also watched some films and videos. In the workshop On Archives in Dialogue (15 December 2020), Barbara Borčić spoke about the historical context of the DIVA Station (How Archives Record and Write Stories), and Ida Hiršenfelder presented the Network Museum of the Museum of Contemporary Art Metelkova (Connecting Hidden Treasures of NGOs).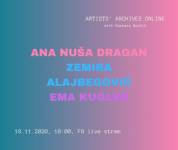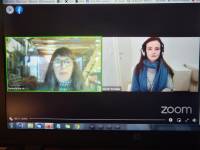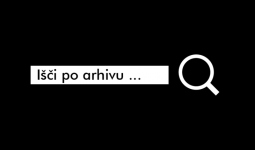 Zemira Alajbegović - Vortex
(
00:04:04
)
Production:
TV Slovenija
,
2000
Music video of Iztok Turk (dj plasma). Vortex is a video limited to rigid symmetrical space which nevertheless shows an extraordinary abundance of shapes. This compositional matrix with a simple concept contains affluence of visual contents connected to t...