DIVA Station, Digital video archive
DIVA Station is a physical and web archive of video and new-media art. It is based on collecting video material within a wider national context, and includes artists who work in Slovenia and/or abroad. It includes three basic categories: art video, events and sources.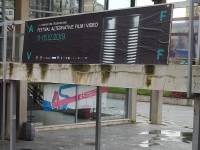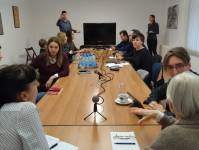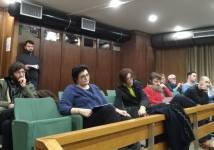 We participated at the International Alternative Film / Video Festival in Belgrade. The program "Welcome to the 8-minute Autumnal Picnic in the Past" curated by Barbara Borčić and Peter Cerovšek was well received, and interest in films was high. We also participated in talks on this year's topic "Great Acceleration."
Đejmi Hadrović - Silent Observer
(
00:09:12
)
Production:
KulturKontakt Austria
,
2017
Video performance acts as a monologue confession of a woman in her early thirties and the obstacles she is dealing with. Content deals with issues such as gender, identity, migration, and ethnicity. Autobiographical thoughts are exposed to the audience th...
Bojan Štokelj - The Uneasiness in front of a Mirror Image
(
48:28
)
Production:
1991
The video documented the performance The Uneasiness in front of a Mirror Image (CRMK - Shelter, Šempeter near Nova Gorica, 18.1.1991), where he collaborated with Ema Kugler, Marko Košnik / Egon March Institute in Tanja Zgonc. The performance...
Marko Kovačič - The Lost Horizon
(
4:47
)
Production:
1997
Documentary footage of The Lost Horizon, the artist's video installation at Kapelica Gallery in Ljubljana in 1997.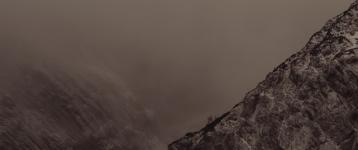 RÁTNEEK - 2 0 4 5 (trailer)
(
00:08:30 (trailer, 00:00:45)
)
Production:
2016
"May 7th, 2045 I decided to go back home." "For its architectural aesthetics accompanied by a peculiar soundscape leaving the audience in a timeless space, the best Slovenian Award goes to 2045 by Maja Prelog and Blaž Murn." wrote the jury (E...