DIVA Station, Digital video archive
DIVA Station is a physical and web archive of video and new-media art. It is based on collecting video material within a wider national context, and includes artists who work in Slovenia and/or abroad. It includes three basic categories: art video, events and sources.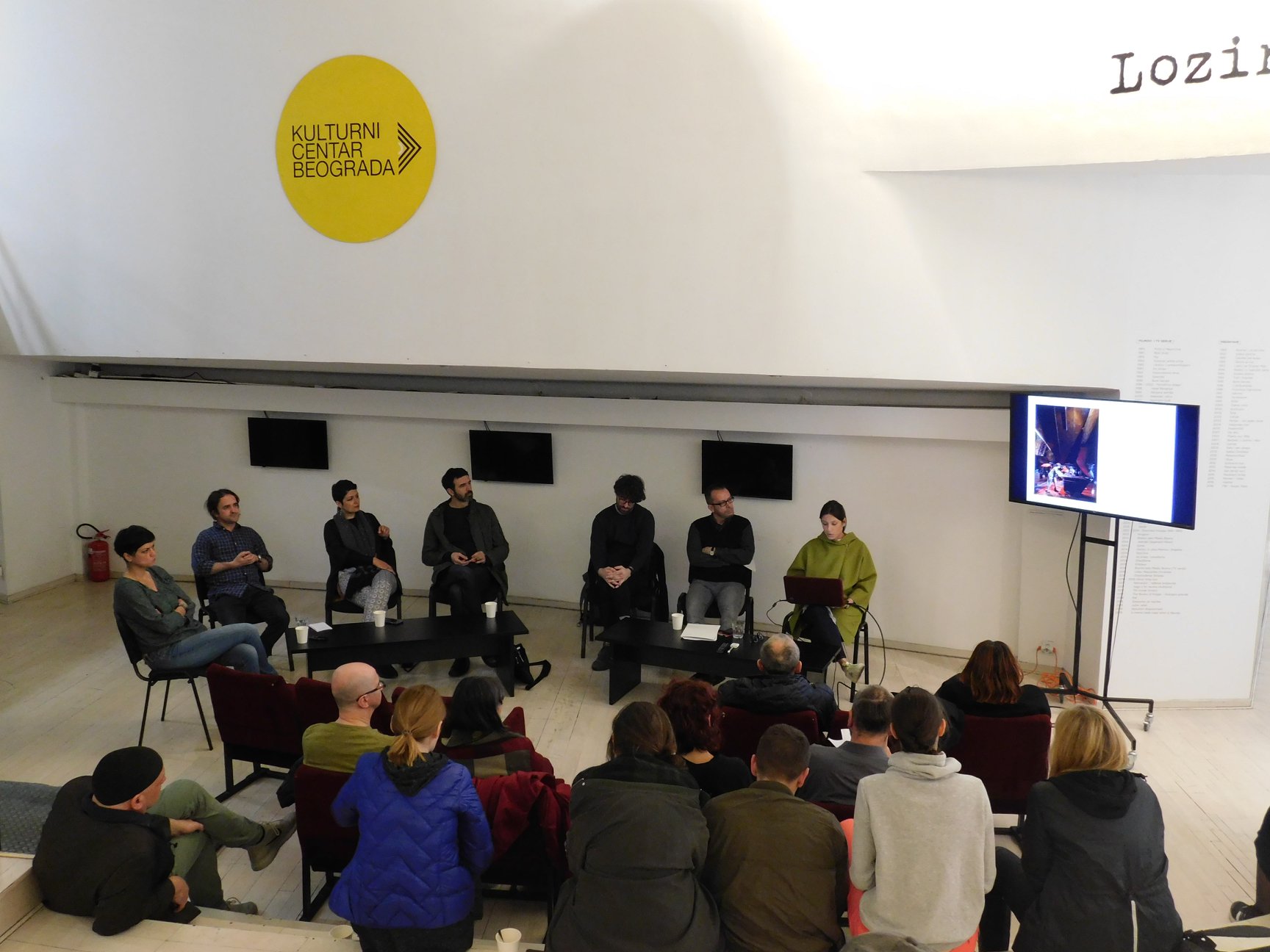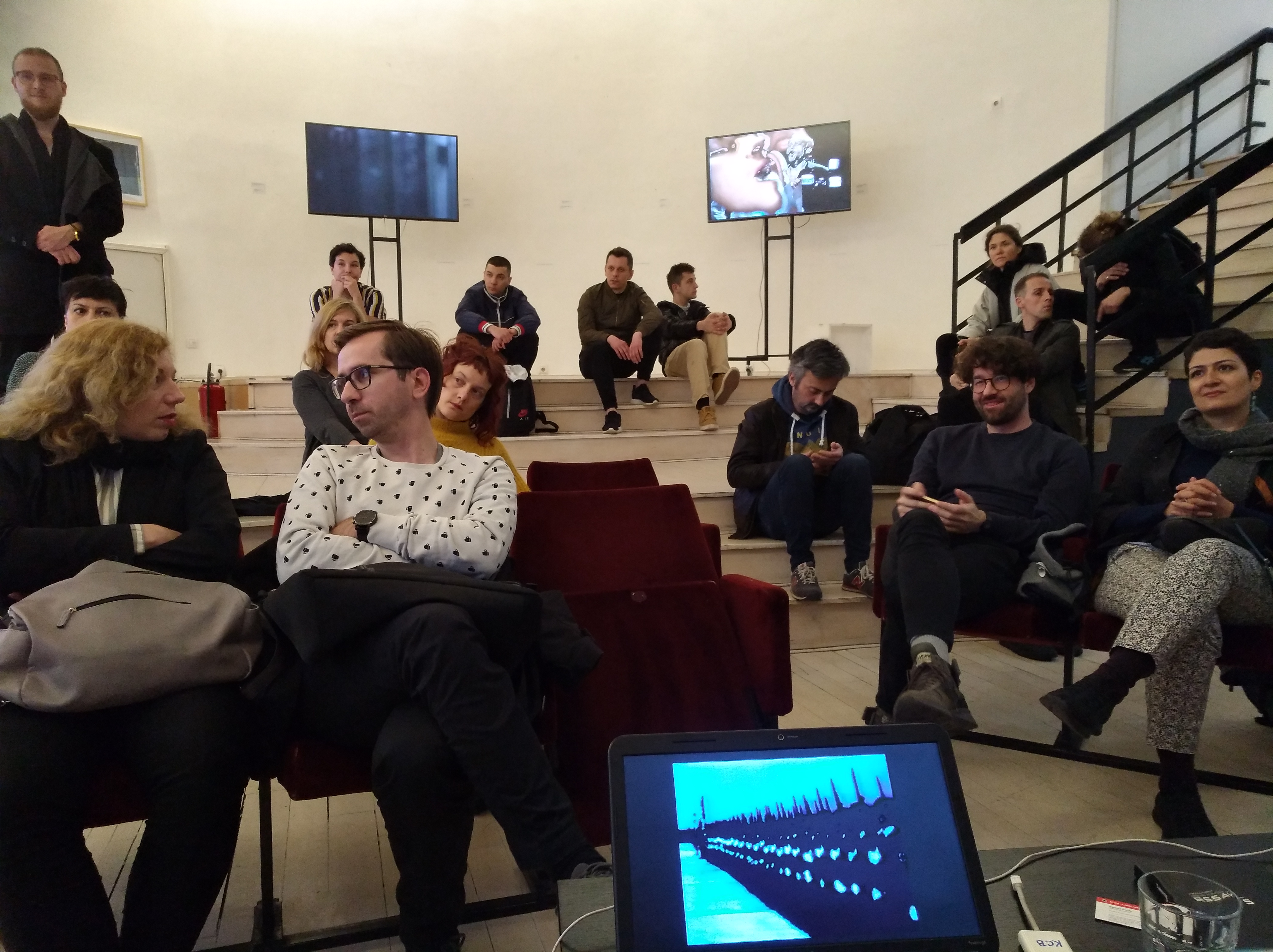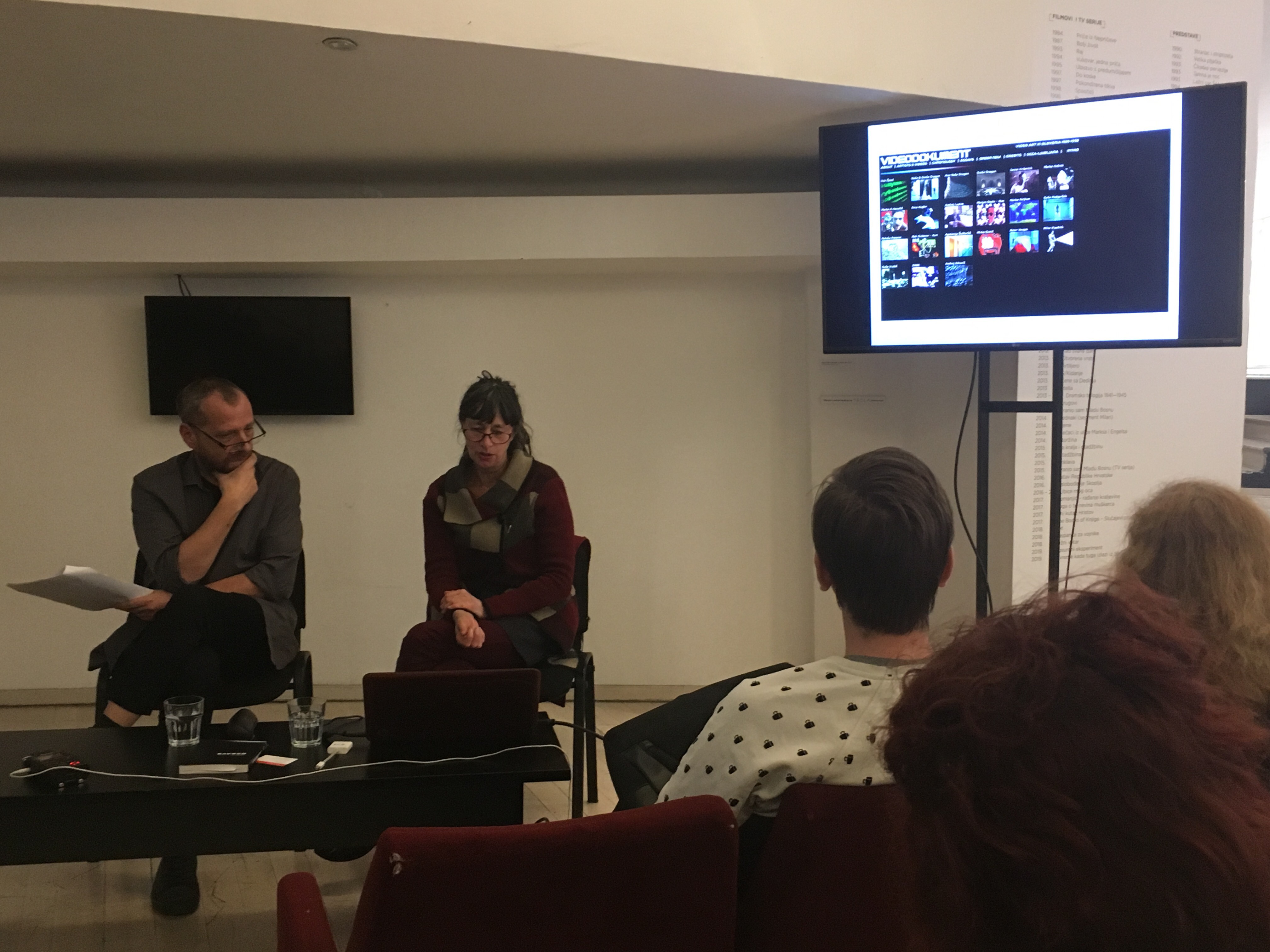 In frame of a program Artists' Films – artRESOLUTION organised by Cultural Center of Belgrade, Barbara Borčić and Peter Cerovšek, collaborators of the DIVA Station video archive, presented various aspects and themes related to artists' film and video in the past and today. Video Discipline & Dreams - a new DIVA video program was screened at cinema foyer. more
Metka Zupanič - And Here We Are
(
00:01:33
)
Production:
M.Z.
,
2016
The video shows a pendulum used in hypnosis, whereas a closer look reveals that the pendulum is in fact a cartridge. A low male voice takes the viewer to a state of mind that would enable him to erase all thoughts referring to military and hatred from his...
Miha Mohorič - 3o1a
(
00:07:10
)
Production:
Sagar Kolektiv
,
2013
One day of multicultural roommates in their rented apartment... (Source: Miha Mohorič)
Nika Ham - Video Spot
(
00:03:17
)
Production:
M.H.
,
2019
The Video Spot was created in collaboration with violinist Alicia Enstrom. The video recordings were made from 2016 to 2019 using the surveillance cameras in the Moderna galerija (MG +) in Ljubljana. The song entitled Monster Cries is the work of the Amer...
Cirkulacija 2 - Prototype 11 = Reality Show
(
00:23:31
)
Subtitle:
C2 at MedienKunstLabor Graz & NCC 2009
Production:
Cirkulacija 2 in Mur.at NCC Graz
,
2009
An automated montage of multimedia documentation on the occasion of Cirkulacija 2 rezidence entitled Prototype 11 at MedienKunstLabor Graz - as part of Netart Community Convention in the days from 24th to 29th of November 2009. The artists present all the...