DIVA 1970-1979
3 results in works
Miha Vipotnik - Video grafike
(00:17:20)
Production:
RTV Slovenija
,
1975
The video is the first attempt at computer animation by means of the interaction of the camera and the monitor. The graphic sign is constantly moving, the effects are changing with the interventions of the hand in front of the monitor. (source: Videodokument) The work approaches painting in geistzeit and offers it experimental dimension unreachable to classical painting. Unpredictability of the experiment changes political stance of the artist, for he does not control the whole process of work, but only s...
Add to playlist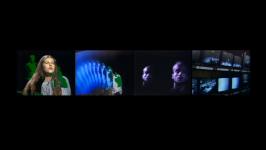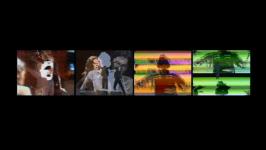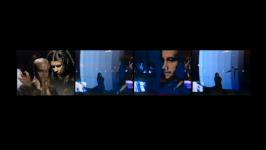 Miha Vipotnik - Videogram 4 / 4 trakovi
(0:29:02)
Production:
RTV Ljubljana
,
1976
Videogram 4 is an umbrella name of a project developed by Miha Vipotnik in a period of three years (1976-1979) in the studios of Ljubljana radio and TV station together with the painter and singer Andrej Trobentar, actress Maja Boh and radio presenter Dušan Rogelj. The happening was constructed with a score for synthesizer by Al Stone and activity diagram by Miha Vipotnik. It was shot by four cameras with a fifth one recording goings-on in the direction room. The author established a structured and experie...
Add to playlist
Miha Vipotnik - Videogram 4
(00:28:59)
Production:
RTV Ljubljana
,
1976/79
Video is a final result of a same named project conducted in Jakopič gallery, which was recorded by the author with five cameras. The study of the limits of video, using painting and performative elements, achieves an effect of an innovative and unique visual and sonic experience by exploring image and sound.
Add to playlist