DIVA Lecture
5 results in works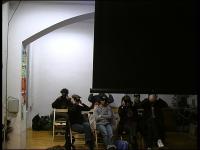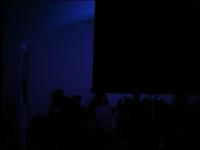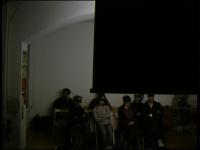 Nika Špan - Polucija v umetnosti / Pollution in Art
(00:17:46)
Production:
SCCA-Ljubljana
,
2008
Video documents a lecture conducted as part of a continuous project No Nails, No Pedestals. The author designed the lecture in which she thematises pollution in art as an interactive audio-visual happening.
Add to playlist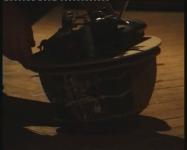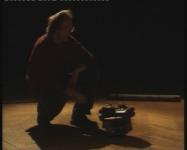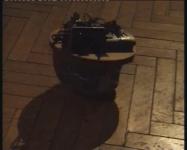 Borut Savski - Plesalec
(00:17:23)
Production:
Galerija Kapelica
,
2005
Posnetek performansa, ki se je zgodil v galeriji Kapelica. Borut Savski je izdelal stroj, ki samostojno deluje in na ta način ustvarja svojo lastno umetnostno prakso. Avtorjevo vprašanje zadeva predvsem prinicipe subjektivacije. Plesalec nam predlaga čisto novo subjektivacijo umetniškega početja skozi gib in zvok in ne več skozi besedo in jezik.
Add to playlist
Dejan Habicht - 12 Boring Poems
(01:21:19)
Production:
SCCA-Ljubljana
,
2013
The 12 Boring Poems are visual materials, stacked into shorter narrative structures. They issued successively in electronic form, from January to December 2007. They were available free of charge one by one on the last week of the month on e-mail addresses registered to the P74 Gallery's e-list. At the exhibition Line Stroke the Letter (Vžigalica Gallery, Ljubljana, 5.9.-28.10.2013), the author presented how 'bright' the visual poems are today.
Add to playlist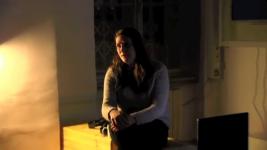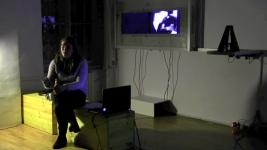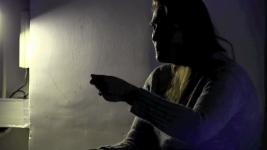 Sanela Jahić - Produktivna razmerja med človekom in strojem
(00:54:49)
Production:
SCCA-Ljubljana
,
2015
Razstava in predstavitev instalacije intermedijske umetnice Sanele Jahić z naslovom Tempo Tempo, v katerem avtorica raziskuje razmerje med človekom in strojem v odnosu do delovne produktivnosti in časa. Instalacija je bila prvič razstavljena v okviru nominacij za nagrado skupine OHO v Galeriji P74 maja lani. Tempo Tempo sestavlja dvokanalni video in kinetični objekt - metronom, ki sproža električno iskro. Sanela Jahić obravnava družbo in posameznika v njej kot tehnološka orodja. V tem delu govo...
Add to playlist

Christopher Krause - Faces and Structures
Production:
SCCA-Ljubljana
,
2018
The essay was the basis for the performative lecture by Christopher Krause accompanied by the screening of selected video works (April 25, 2018, SCCA Project Room, Ljubljana). C. K. was then completing his postgraduate studies in theatrology at the Institute for Applied Theatrological Studies in Gießen, Germany. At SCCA-Ljubljana, he conducted a one-month study practice in April - he focused on researching the video and the new media archive of DIVA Station. As an object of his research, he chose the image...