DIVA human rights
4 results in works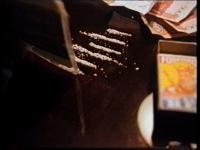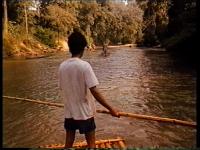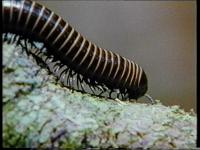 Andrej Lupinc - V 8. minutah okoli sveta / In 8 Minutes around the World
(00:09:38)
Production:
TV Slovenija, filmski laboratorij
,
1990-2000
The documentary video patchwork with shots from various places in the world that the author visited while working as a cameraman at Slovenian national TV station in the span of ten years. Diversity of aesthetics is visible through a compilation of shots from different continents. A stable rhythm that runs through the whole video unifies all different scenes and brakes the seeming symbolic differences. The video would work as an ideal visualisation of Levi-Strauss's anthropological theory developed in his bo...
Add to playlist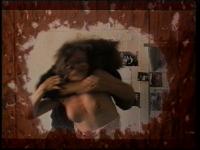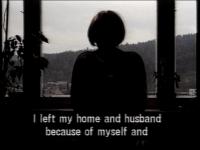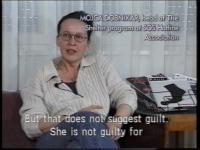 Zemira Alajbegović - Med štirimi stenami
(00:33:17)
Subtitle:
slovenska verzija
Production:
ZANK, VPK & TV Slovenija (izobraževalni program)
,
1999
V dokumentarcu Med štirimi stenami ženske, ki so pobegnile pred nasiljem v lastnih družinah in poiskale pomoč v zatočišču, pripovedujejo svoje zgodbe. Spregovorijo o letih zlorabe, nasilja, posilstev in osamljenosti. Film vsebuje tudi posnetke iz zatočišča za ženske in otroke - žrtve nasilja, iz centrov za socialno delo, skupine za nenasilno komunikacijo, v kateri moški spreminjajo svoje nasilno vedenje. Posnetki so montirani. Film vključuje tudi razprave zgodovinarjev in antropologov, ki gov...
Add to playlist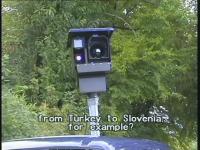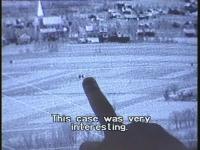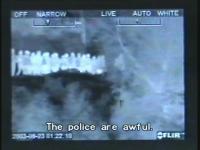 Brane Zorman, Irena Pivka - Zone Tourism
(00:12:52)
Production:
Maska, Cona
,
2006
Serija izjav "turističnih" delavcev, ki svojim strankam - ilegalnim pribežnikom pomagajo prečkati meje Trdnjave Evrope. Vsebina dokumentarnega video dela predstavlja drugo plat medijske zgodbe, ki ponavadi portretira delo z ilegalnimi pribežniki kot popolnoma ne etično in kriminalno dejavnost. V množične medije tovrstne zgodbe - kot pravi eden od turističnih delavcev - pridejo samo takrat, ko se zgodi tragedija, ne predstavljajo pa pribežniškega vsakdana, ki ga producira politika šengenske meje. Vi...
Add to playlist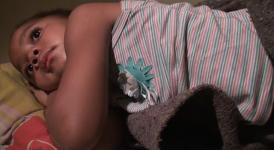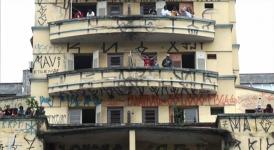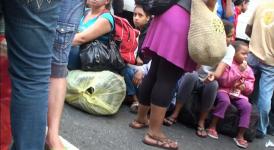 Pila Rusjan - Elisa, 5
(00:04:51)
Production:
2010
Elisa, 5 is a video about a girl who ends up on a street on her 5th birthday, is a video about reality of São Paulo, about the problem of homeless and social differences in the world. Video was produced in time of Traffic Jam #1 residency in São Paulo, Brasil. (Source: Pila Rusjan)
Add to playlist