DIVA digital
32 results in works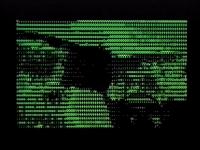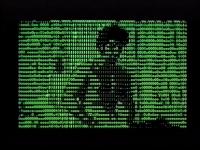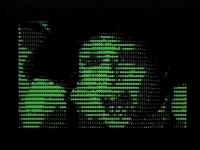 Vuk Ćosić - Deep ASCII
(01:00:05)
Production:
1998
The ASCII conversion of the famous porno film Deep Throat.The author reduces volume of the image to a combination of black and green with various symbols. He is interested about durability of data, but also posses a more complex question about the transfer of information. Video Deep ASCII plays with the limit where information disappears.
Add to playlist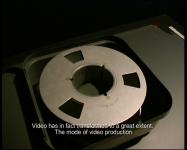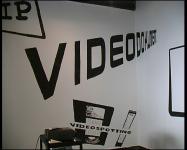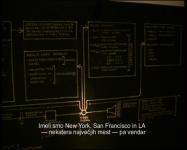 Nika Grabar - DIVA at Škuc Gallery
(00:15:57)
Subtitle:
Video essay, World of Art, School for curators and critics, year 2008/09
Production:
SCCA-Ljubljana
,
2009
DIVA v Galeriji Škuc je video esej, ki je nastal v času študijske razstave fizičnega in spletnega arhiva video umetnosti DIVA v Galeriji Škuc leta 2009. Trenutno ste na straneh DIVE, ki se vsakodnevno spreminja. Avtorica Nika Grabar v eseju pravi, da je "arhiviranje pravzaprav ohranjanje nekega spomina. DIVA išče spomin podobam, da bi lahko mislili prostor umetnosti, kajti brez tega smo ujeti v podobo sveta, ki nas mehanično poustvarja." Video esej je nastal v okviru delavnice >video...
Add to playlist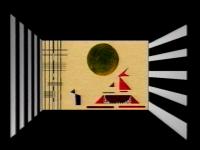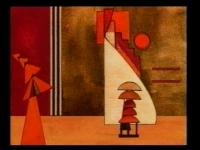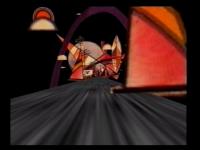 Marko Peljhan - LADOMIR ФАКТУРА: PRVA POVRŠINA - MIKROLAB V1.0
(00:23:10)
Production:
Projekt Atol, A Team of Three Production, Aster
,
1994
Računalniška video animacija v živo je bila zamišljena kot gledališka igra brez igralcev v kibernetičnem prostoru. S podobno idejo je Vasilij Kandinski leta 1928 na podlagi skladbe Modesta Mussorgskega Slike z rastave (Bilder einer Ausstellung) zasnoval programsko gledališko predstavo, ki je bila docela sestavljena iz mehaniziranih slik in objektov brez igralcev. Video animacija je bila pripravljena, modelirana in rendrirana s pomočjo programa, ki so ga posebej napisali z orodjem SGI Crimson animaci...
Add to playlist
Miha Vipotnik - Video grafike
(00:17:20)
Production:
RTV Slovenija
,
1975
The video is the first attempt at computer animation by means of the interaction of the camera and the monitor. The graphic sign is constantly moving, the effects are changing with the interventions of the hand in front of the monitor. (source: Videodokument) The work approaches painting in geistzeit and offers it experimental dimension unreachable to classical painting. Unpredictability of the experiment changes political stance of the artist, for he does not control the whole process of work, but only s...
Add to playlist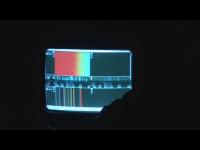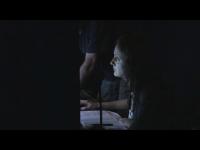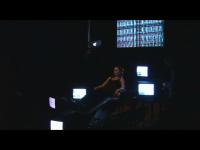 Maja Smrekar - Brain TV
(00:31:36)
Subtitle:
rcv:10.95–11.7GHz,snd 5.8GHz
Production:
Galerija Kapelica, Zavod K6/4
,
2008
Brain TV je interaktivni tehnološko pogojeni projekt, ki je bil postavljen v Galeriji Kapelica. Predstavljen je na podlagi video dokumentacije. Brain TV deluje na frekvencah med 10.95 in 11.7 gigahercev. To pomeni, da zbira elektromagnetna valovanja iz vesolja, jih zajema prek radijskega sprejemnika ter nato skozi kompleksne vmesnike pretvarja v zvok in sliko. Ker so signali iz neskončnega univerzuma večinoma šibki in statični, je avtorica za vmesnik uporabila človeško telo oziroma možgane kot enega...
Add to playlist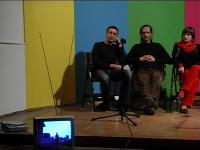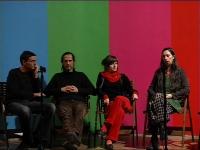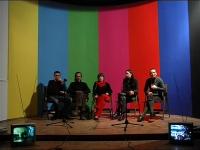 Sašo Sedlaček - DIVA Studio
(0:49:10)
Subtitle:
Broadcast within the initiative for the establishment of an autonomuos mediatic zone Infocalypse Now!
Production:
Aksioma - Institute for Contemporary Art, Ljubljana; co-production: Kapelica Gallery
,
2008
Sašo Sedlaček si je v okviru iniciative za ustanovitev medijske avtonomne cone, Infokalipsa zdaj!, prizadeval za sprostitev dela televizijskih FM valov v nekomercialne, kulturne oziroma umetniške namene. Iniciativo je leta 2008 predstavil v Projektni sobi SCCA (v okviru programa Brez žebljev in podstavkov), v Galeriji Kapelica pa je vzpostavil gverilski studio, v katerem je pripravljal oddaje z gosti. Med njimi je bila tudi Projektna skupina DIVA, ki pri SCCA-Ljubljana vodi fizični in spletni video arh...
Add to playlist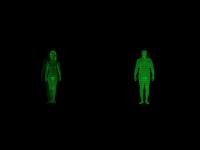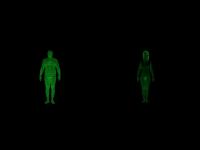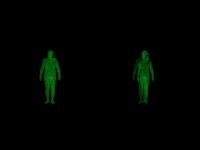 Evelin Stermitz - Gender Transmission
(0:03:03)
Subtitle:
WO:MAN # 1 WO:MAN # 2
Production:
2005
The two videos question the relation and boundaries between man and woman in a philosophic and psychological manner. Like in the psychological theory of Jacques Lacan woman and man mirror themselves in terms of "the Other", so this is the issue of these videos. By establishing two mirrors through video, the situation resembles a real mirror, where man and woman are confronted to each other. There is always a surface, a shape for interacting constructed here through a digital code. But what will remain is al...
Add to playlist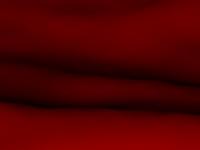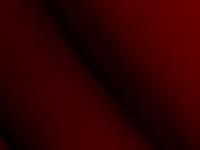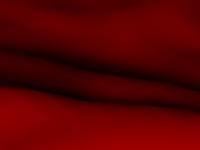 Evelin Stermitz - Red Velvet
(0:09:30)
Production:
2006
experimental video artificial structure, colour symbolism Computer generated red velvet as a structure for the screen.
Add to playlist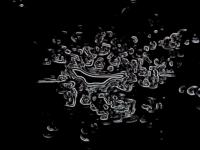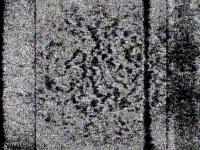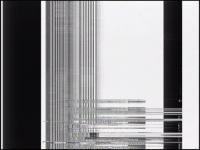 Luka Dekleva - FeedForward Cinema
(00:05:25)
Production:
codeep
,
2007
Video dokumentacija performansa iz Kinodvor dne 19. oktobra 2007. Delo Feedforward Cinema nastaja z interakcijo dveh video naprav, ki si vzajemno pošiljajo signale in tvorijo zaprt krog informacij. Rezultat spominja na različne vzorce od zelo organskih oblik do strogo geometričnih in točno omejenih polj, ki v določenem trenutku raspadejo in odprejo polje za nove oblike. Vzorci so vedno ne-narativni. Če je na začetku tvorba, ki spominja na molekulano strukturo, proti koncu postaja vse bolj grafična. Vs...
Add to playlist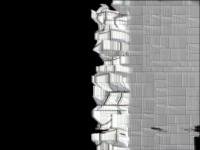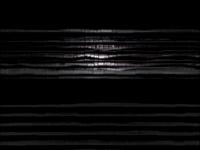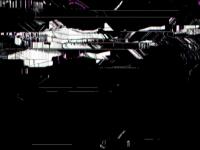 Luka Dekleva - City Off Season
(00:05:44)
Production:
2006
City of Season je video za istoemenski glasbeno delo beograjskega umetnika za hrupno glasbo (noise) WoO. Luka Dekleva generira video pokrajino na podlagi počasnega zvočnega ritma, ki je povezan z manipulacijo mozaičnih priključkov v programu PureData. Iz grafičnega vzorca oblikuje trodimenzionalni prostor. Bolj kot slika "razpada", bolj prisotna je tretja dimenzija, vse do trenutka, ko se v preplatanju prostorskih osi, slika spet poenoti v eni ravni površini raspadajočega vzorca.
Add to playlist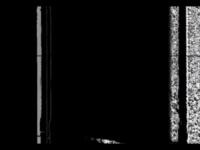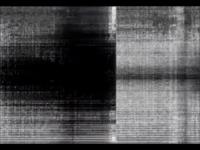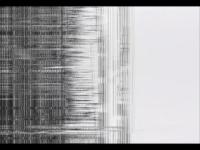 Luka Dekleva - lOw/Tuning
(00:07:08)
Production:
2007
Pri video delu lOw/Tuning gre za isti princip kot pri delu Feedforward Cinema. Z interakcijo dveh video naprav, ki si vzajemno pošiljata signale in tvorita zaprt krog informacij, pride do realizacije deloma nepredvidivih struktur, ki se pojavlajo kot hrup, motnja ali feed-back. lOw/Tuning je tako s stališča zvoka kot videa zelo minimalističen. Podobe pogosto na kratko izstopijo iz popolne črnine, da bi se nemudoma pogrznile nazaj v globino. Prostor tvorijo bele črte, ki s premikanjem in repeticijo po...
Add to playlist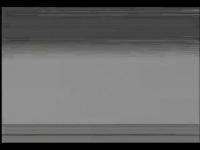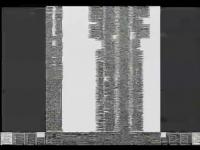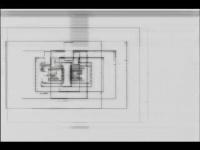 Luka Dekleva, Luka Prinčič - Schizogram
(00:14:22)
Production:
2009
Schizogram is the consequence of the abuse, of the conscious incorrect usage of analogue and digital technology, which produces unforseenable images. Schizogram presents the abstract aesthetics of computer's errors.
Add to playlist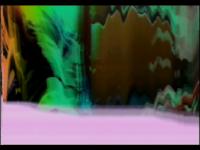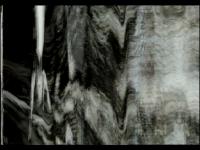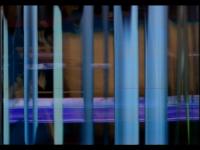 Luka Dekleva - Sen/za Televizijo/a
(00:28:38)
Production:
The video is a result of artistic collaboration with Miha Vipotnik during the Sen/za Televizijo/a project at Jakopič Gallery, marking 30 years to the date after the first transmission of Vipotnik's television video project Videograma 4 on May 4th, 1979. Dekleva's work is a re-make of Videograma 4. The image has been deformed with an oscillator in order to achieve an entirely abstract video, thus making the image and sound completely illegible and seemingly playing in a slowed down mode as though the Videog...
Add to playlist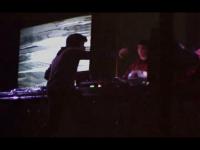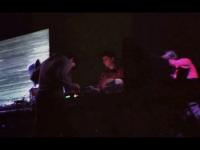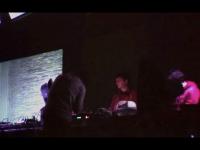 Luka Dekleva, Luka Prinčič, Miha Ciglar - Netmag08 Live
(00:05:22)
Production:
2008
Netmag08 Live je multimedijski dogodek, performans interakcije signalov in napetostnih polj. Že sama postavitev določa parametre video interakcij. Intervencija umetnika, ki s svojim telom preusmerja tok elektronov iz katodne cevi v zvočni izvor. Umetnik je posredovalec zvoka in video signalov, ima vlogo media, ki omogoča komunikacijo med zvokom in video signalom in vseh estetskih rezultatov, ki iz tega izvirajo.
Add to playlist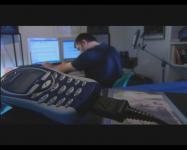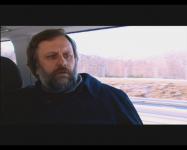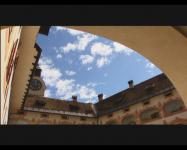 Jasna Hribernik - Koncert za mobilne telefone in orkester
(00:45:50)
Subtitle:
Aldo Kumar in Slavoj Žižek
Production:
2005
Documentary video follows the work and ponderings of composer Aldo Kumar through a perspective of sounds of a mobile phone. We witness long scenes of the composer taking walks in idyllic landscapes and around the city, where everyone is rushing and talking on mobile phones. The author presents 8-bit low quality sound without directly valuating it. The contentious role of mobile phones is analyzed by Slavoj Žižek. He discusses about how mobile phones seemingly make communicating easy, but actually they e...
Add to playlist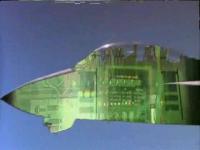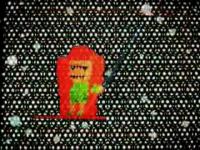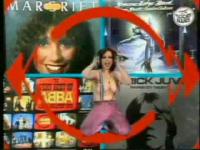 Maja Smrekar - System Casio:pia
(00:26:14)
Production:
Kiberpipa & Maja Smrekar
,
2007
Video je del širšega projekta, novomedijske skulpture, video instalacije, fizičnega objekta z večmedijskimi intervencijami z naslovom Casio Pia, ki temelji na podobju popularne kulture, televizijskega kiča in vsakdanjega sodobnega življenja. Video na svojstven način tematizira družbo spektakla na način izposojanja motivov iz virtualnega sveta filmske in širše zabavne industrije. Video predstavlja razgibana in hitra montaža, saj izposojeni kadri iz različnih filsmkih ali televizijskih produkcij...
Add to playlist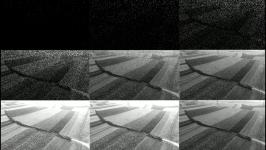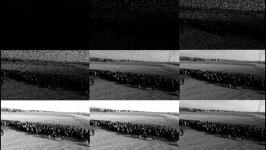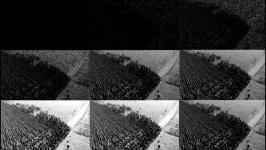 Jasna Hribernik - Tense Present: Šum fotonov / Tense Present: Photon Noise
(00:01:18)
Production:
White Balance
,
2015
Photon Noise vzame za izhodišče simulacijo fizikalnega pojava, ki v optiki govori o občutljivosti senzorja na katerega padajo fotoni in se spreminjajo v elektrone. V videu v tej simulaciji uporabim posnetek skupine migrantov, ki se pomika skozi slovensko pokrajino. In se vse bolj izgubljajo v fotonskem šumu.... Tense Present je serija video filmov, ki predstvljajo ustvarjalni odziv na temeljno občutenje časa v katerem živimo po »koncu zgodovine« oz. o stanju in pojavih v družbi, ki jo filozof...
Add to playlist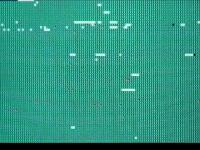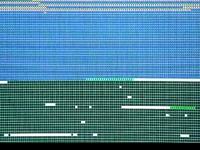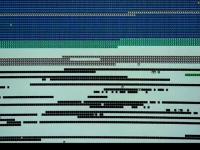 Dejan Habicht - Nemi film / Silent Film
(00:11:30)
Subtitle:
12 dolgočasnih pesmi
Production:
Center in Galerija P74
,
2007
Silent Film is a video footage of disc defragmentation in Windows '95 environment. The artist has preserved the dead poetic of a dieing computer programmes.
Add to playlist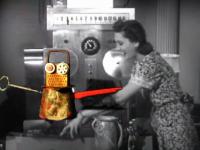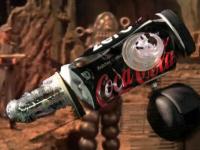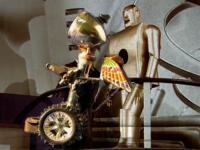 Zoran Srdić Janežič - Trash Robots
(00:01:56)
Production:
Zavod za sodobne umetnosti in kulture Gulag
,
2010
Pri video gre za združitev dveh tipov podob. Prvi sloj je analogen, arhivski in prikazuje različne interakcije robotov in ljudi. Zgornji sloj je nekakšen avtorjev odgovor, remake na arhivske posnetke. Avtorjev poseg v črno-belo sliko je zelo enostaven in poskuša vspostaviti kontrast v obliki in barvi. Barvni roboti poskušajo brez uspeha ustvariti dialog s spodnjo črno-belo podlago. Ta neuspeh lahko beremo kot parodijo na človekovo zaslepljenost s strojem.
Add to playlist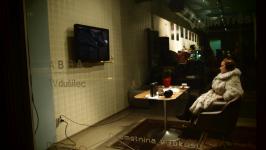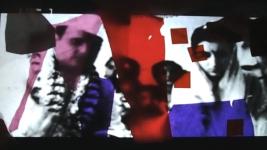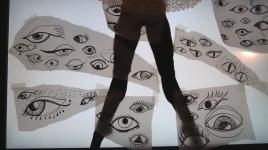 A.B.B.A, Baraga, Ana, Anđelković, Bojan - TV dušilec TV Dumper
Production:
2012
TV Dušilec je video instalacija v kateri se medsebojno soočajo različni mediji. Gledalec je postavljen v ambient, ki je kolaž različnih posegov v medijski prostor. Gledalec prisustvuje discipliniranju televizijskega medija, ki je na nek način discipliniral samega gledalca. Avtor prikrito intervenira v TV program in dekonstruira sliko s novim slojem kolažiranja na osnovni video površini. A tudi zvok je televizije prešušča primat radijskem zvoku. Dekonstrukcija televizijske discipline in provokacij...
Add to playlist