DIVA graffiti
8 results in works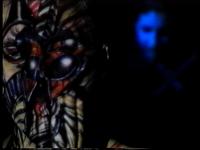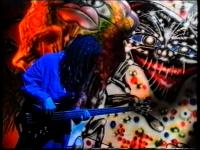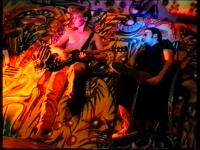 Marko Kovačič - I've Seen That... Like It Is
(0:06:40)
Production:
V.S. Video & Strip Core / Forum Ljubljana
,
1993
A music video for a song - collage I've seen that … Like it is by a music group 2227 from Ljubljana blends shots of the group's performance with projections of graffiti by Strip Core group. Usage of lights and postproduction create chaotic and expressive atmosphere, which follows the dramaturgy of music. Scenes of one part of the video are shot in a smaller space with walls covered in graffiti. Lights and projections make the space flat and almost two-dimensional. Projections of graffiti draw an outline o...
Add to playlist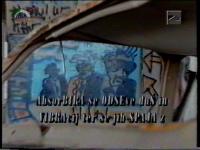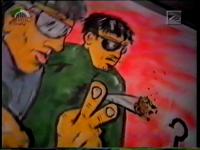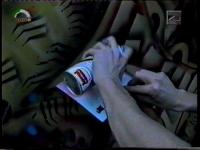 Klon:Art:Resistance, Miha Dovžan - Klon Art
(00:02:43)
Subtitle:
Prispevek v oddaji Studio City
Production:
TV Slovenija
Dokumentarni prispevek o skupini grafitarjev in uličnih umetnikov KlonArt. Dokumentarni prispevek TV Slovenija (oddaja Studio City), ki ga v slogu skupine KlonArt odlikuje dinamična kamera in hitra menjava kadrov. Predstavitvenemu tekstu so dodani posnetki grafitarskih akcij skupine v Ljubljani.
Add to playlist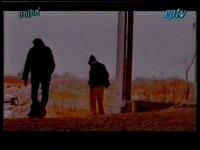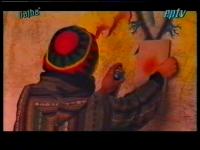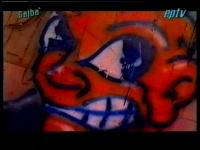 Klon:Art:Resistance - Klon Art
(00:05:05)
Subtitle:
Dokumentarni prispevek na Gajba TV
Production:
Gajba TV
Dokumentarni prispevek Gajba TV* o skupini grafitarjev in uličnih umetnikov KlonArt. Prispevek spremlja rap komad z naslovom Ilegal d.o.o., dinamična kamera, hitra menjava kadrov in nasičen kolorit, ki je značilen za ulično umetnost. Govorjeni tekst v prispevku predstavi nekatera idejna izhodišča umetniške skupine in pojasnjuje področje njihovega delovanja. Grafitarstvo predstavi kot življenjski stil, ki presega dualizme lepega in grdega in nastopa proti gentrificirani podobi mestne pokrajine. Gra...
Add to playlist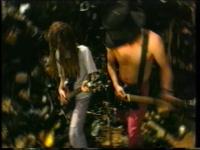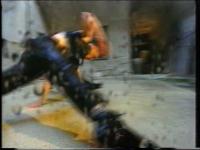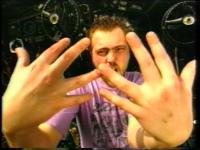 Mirko Simić - No Brains No Tumors
(00:03:11)
Production:
Strip Core/ FORUM Ljubljana in VPK
,
1995
Video spot za skladbo zasedbe 2227 z naslovom No Brains no Tumors, ustvarjen v sodelovanju plesno skupino Fourclor (fourclor physical theatre). V šali velja za najhitrejši slovenski video. Video delo je sestavljeno iz zelo kratkih izsekov, ki včasih prikazujejo isto sceno. Vendar je v montaži gibanje realizirano skozi nabor izsekov, ki ustvarjajo iluzijo hitrosti tudi ko dinamika kamera ni intenzivna.
Add to playlist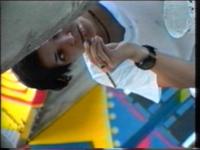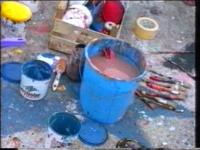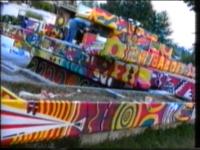 Mirko Simić - Dakaka
(00:04:46)
Production:
VPK, BRIS
,
1997
A document on graffiti action in the Ljubljana district Koseze: positive vibrations, colours and creativity make the real rainbow come after the rain.
Add to playlist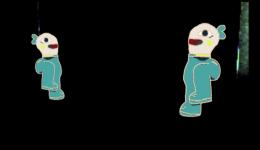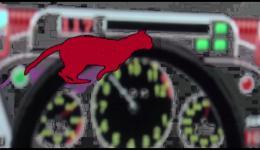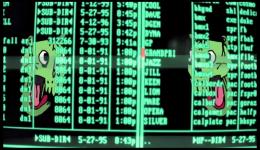 Neža Jurman - Morph
(00:02:04)
Production:
Nez Pez
,
2016
Video je nastal za potrebe pri razstavi 'Morfoze', ki je bila izvedena julija 2016. Poimenovanje instalacije na razstavi izhaja iz angleške različice grške besede morph (glasovna predstavitev morfema, najmanjšega dela besede kot nosilca pomena). Kot inspiracijo sem jemala obdelovanje posameznih elementov animacije kot zlogovanje do končnega produkta videa, ki pa nima vnaprej določenega rezultata. Tako nastane eklektičen ambient, ki bazira na grajenju in razslojevanju. Vsaka ilustracija je ročno zris...
Add to playlist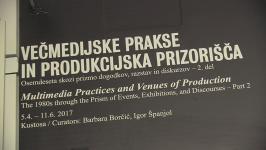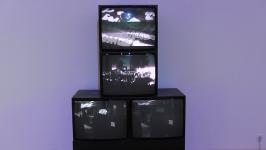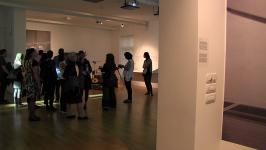 Barbara Borčić - Multimedia Practices and Venues of Production
Subtitle:
The Eighties through the Prism of Events, Exhibitions, and Discourses – Part 2
Production:
SCCA-Ljubljana, MSUM
,
2017
Videodokument from "Multimedia Practices and Venues of Production" exhibition, Museum of Contemporary Art Metelkova, Ljubljana April 5 - June 11, 2017. The exhibition shows how expanded the field of art was in the 1980s, with practices characterized by multimedia, self-organization, interdisciplinarity, trans-generational work, and collective authorship. The display concept foregrounds the typical venues and events, putting additional emphasis on selected artistic installations. The multimedia th...
Add to playlist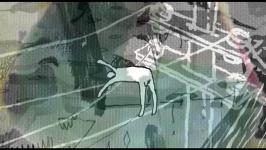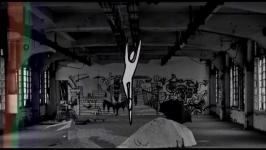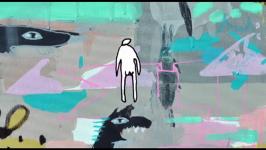 Neža Jurman - Untitled Pez
(00:01:57)
Production:
Nez Pez
,
2014
Video sestavlja niz nekajsekundnih gif animacij, ki jih je avtorica sestavila iz lastnih risb in slik in jih podložila s fotografijami iz različnih lokacij (tovarna Rog, Kolezija, Bosna). Eksperimentalna video animacija je raziskovanje procesa animiranja s prepletanjem digitaliziranih analognih podob s pomočjo plastenja in repeticije.
Add to playlist