DIVA public space
56 results in works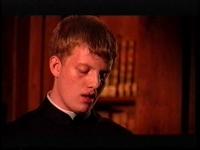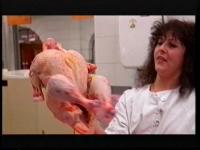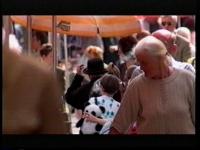 Jasna Hribernik - Hiša nasprotij / House of Contrasts
(00:20:17)
Production:
TV Slovenija
,
1998
Video documents a day in a house, where both the main Ljubljana food market and Christian seminary are based. Lively, ordinary conversations with the vendors blend with scenes from peaceful clerical life, which goes on undisturbed in the upper storeys of the same building. While the first, engaged with the earth and the material side of being, the second deal with spiritual and soulful aspect of life. Through the narrator the author questions about existence of life beyond matter. Classical documentary sh...
Add to playlist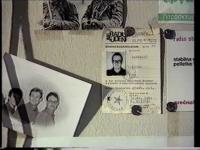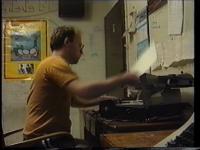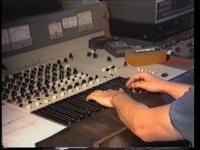 Jurij Korenc - Oddaja o Radiu Študent
(0:04:55)
Subtitle:
oddaja o RŠ
Production:
Studio 37
,
1988
A short documentary video on Radio Študent in 1988, the time of political and social change in Slovenia. It shows the work of the Radio Študent journalists at the time of the Trial Against the Four (the JBTZ Trial). Editor Peter Barbarič comments on the state of the independent radio and its ambitions.
Add to playlist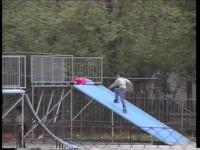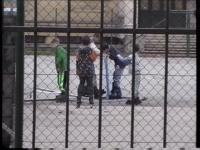 Polonca Lovšin - Opazovalec
(00:03:13)
Subtitle:
Ulica
Production:
2002
The author is filming child play at a school playground. Her voyeuristic position allows her to observe a group of children having fun. She is filming them playing, but the filmed characters fail to notice their hidden observer.
Add to playlist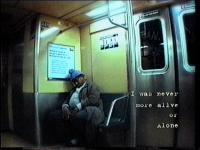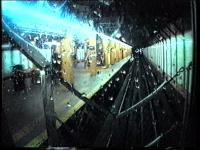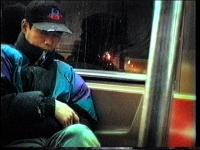 Zmago Lenardič - Big Blue Subway
(00:12:42)
Production:
VPK & White Balance
,
2000
Video tematizira odtujenost velikega urbanega središča s posnetki utrujenih, spečih ljudi na newyorški podzemni železnici. Pripisana beseda se nanaša na njihove misli ali sanje, odmik od realnosti odtujenega velemesta. Sprevračana je v temačno odisejado individualiziranega mestnega življenja preko osebnih zgodb malih ljudi, osamljenih meščanov.
Add to playlist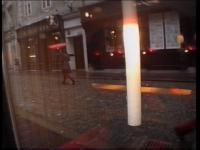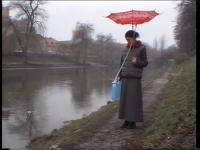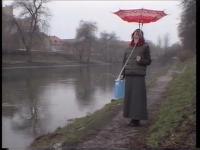 Polonca Lovšin - Zbiralec vode
(00:00:23)
Subtitle:
Ulica
Production:
2002
A video document of the project Water Collector in which the author is walking through town on a rainy day, collecting water into her umbrella which is turned inside out and held above her.
Add to playlist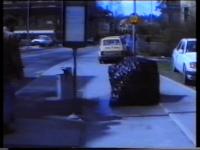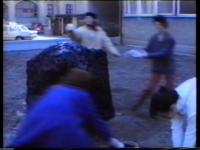 Damijan Kracina - Kocka / Cube
(0:03:39)
Production:
1995
A group event staged in public spaces - at a bus stop and in the garden of the Academy of Fine Arts in Ljubljana - took place on 22 March, World Water Day. The event was intended to draw attention to this day not by moralising, but by emphasising the joy of living. The main element in the video is a sponge cube with holes, which hides the artist. The water theme is further emphasised by the prevailing blue colour of the picture. The members of the group water the sponge at both locations – the bus stop an...
Add to playlist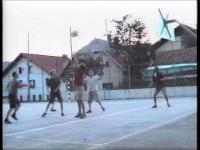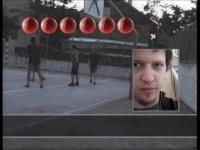 Damijan Kracina - BasketVideo
(00:19:41)
Production:
2001
A group activity – playing basketball in public. All the participants hold the rights to show the video: Borut Korošec, Jaka Mihelič, Damjan Švara, Grega Kregar, Damijan Kracina, Mojca Senegačnik, Katarina K. Toman, and Sara Hughes. Before dawn, the group gathered for a game of basketball on one hoop in the semi-rural suburbs of Ljubjana, where church bells ring in the evening. The work establishes a relationship between body movement, spending free time, and professional careers. A dynamic camera fol...
Add to playlist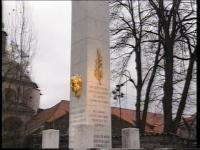 Sašo Podgoršek, Igor Zabel - Ceci n'est pas Paris
(00:03:55)
Production:
1991
Plečnik's Ilirski steber (Illyrian Column) in Ljubljana, a historical link between France and Slovenia, condensed into a visual gift intended for former French Culture Minister, Jack Lang.
Add to playlist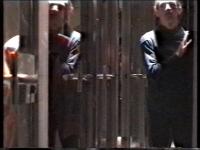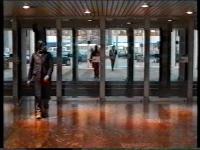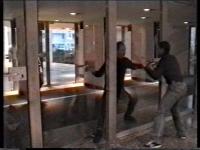 Apolonija Šušteršič - Entrance de Singel
(0:05:50)
Production:
1997
Javni plesni performans, izveden na lokaciji Vlaams cultureel centrum de Singel v Antwerpnu, Belgiji. Posnetki vstopanja v zgradbo in dogajanja pri notranjih vhodnih vratih kulturnega centra. Kamera je statična, posnetki so režirani in zmontirani - gre za plesni performans med vrati. Site specific zvočna intervencija.
Add to playlist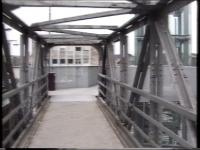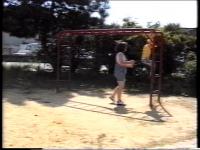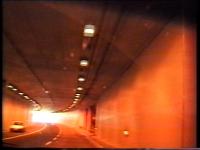 Apolonija Šušteršič - Bonnevoie by day & night
(0:07:54)
Production:
1998
Video odslikuje podobo predela mesta Bonnevoie. Razgibana kamera raziskuje prostor, snema ključne točke četrti (železniška postaja, mestne ulice, gradbišče, privatne in javne prostore). Raziskovanje delovnega in bivalnega prostora mesta in njegovih prostorov za kulturno dejavnost. Bonnevoie je mestna četrt, ki slovi kot najbolj mešan predel Luksemburga z 80% emigrantske populacije.
Add to playlist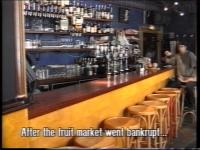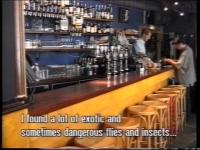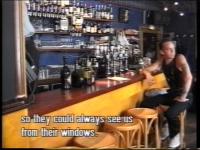 Apolonija Šušteršič - (Cre)Action Directe
(0:13:57)
Subtitle:
Intervju z Riek van der Kerchove
Production:
1998
Pogovor z ustvarjalcem in producentom Rickom van der Kerchovom. Kamera ne snema intervjujanca, ampak spremlja dogajanje v skoraj preznem baru v Luxemburgu. Pogovor je bil uporabljen za potrebe festivala Manifesta.
Add to playlist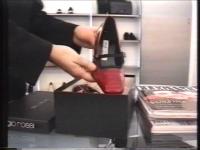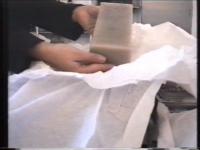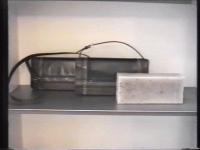 Apolonija Šušteršič - Production of Desire
(0:04:19)
Production:
Rijksakademie van beeldende kunsten Amsterdam
,
1997
The video clip relates handbags and shoes produced by world famous fashion companies (Armani, Gucci, etc.) to a brick of wax produced by Apolonija d.o.o. The material of the brick reveals the recycling procedure that characterises the entire artist's production. The video clip advertisement forms part of an installation placed in a prestigious shop. (VD)
Add to playlist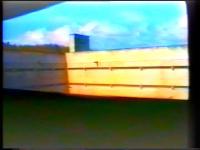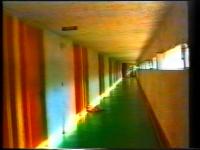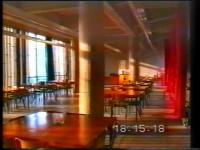 Apolonija Šušteršič - Private Corridors - Public Toilets
(0:04:49)
Subtitle:
MTV for La Tourette
Production:
Rijksakademie van beeldende kunsten Amsterdam & Forum Ljubljana
,
1997
This is a compilation of four short video films, made in the La Tourette Dominican monastery near Lyon, which was constructed in the early sixties according to the plans of Le Corbusier and with the participation of mathematician, musician, and composer Iannis Xenakis. The title actually satirises everything seen on the screen, since the spaces exposed to view no longer maintain the clear distance between public and private as defined by architectural conventions. The video film aims to preserve the pri...
Add to playlist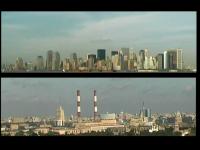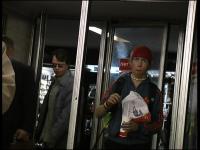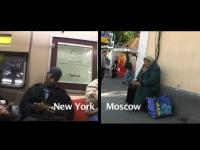 Zmago Lenardič, Jasna Hribernik - NewMoscowYork
(00:25:20)
Production:
White Balance
,
2004
The video is a humoristic comparison of two metropolises – New York and Moscow, where the life in the age of globalization is close to identical. Authors juxtapose similar scenes on two different channels. Each channel shows an urban silhouette with skyscrapers, triumphal arches and monuments of one of both cities. Scenes are followed by a lively music and a narration by a voice speaking English with a Russian accent reading highly ironical quotations from Little golden America, a work by humorists Ilya I...
Add to playlist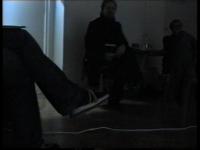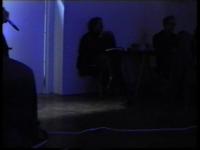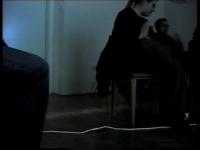 Čajanka za sodobno umetnost - Javni spomeniki v začetku 21. stoletja
(01:57:03)
Production:
KUD Mreža, Galerija Alkatraz, Zavoda GULAG
,
2006
Čajanke za sodobno umetnost so bila mesečna srečevanja, ki so vzpostavljala diskurzivno in dialoško situacijo na področju sodobne umetnosti. Odprte so bile za vse, ki so si želeli konstruktivnega dialoga in poglabljanja ter izmenjave znanja o aktualnih temah v polju sodobne umetnosti. S pomočjo čajank za sodobno umetnost so njeni pobudniki (Petja Grafenauer Krnc, Jadranka Ljubičič in Zoran Srdič) spodbujali k prepotrebni komunikaciji v svetu umetnosti slovenskega prostora. 13. november 2006 sta Z...
Add to playlist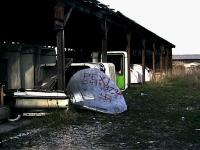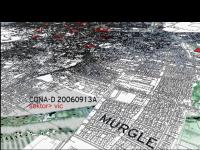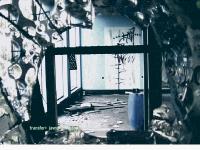 Robertina Šebjanič - Cona D
(0:11:59)
Production:
2005
The project was made under the wing of the TEMP group and their exploration of the use of space of public and private properties in the city. Video begins with an animation of Ljubljana, where key points of degraded points - empty spaces available for new contents for example art practises, are marked. Focusing on each of the points is followed by documentary shot of noted locations.
Add to playlist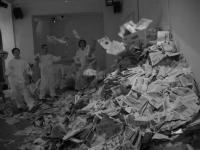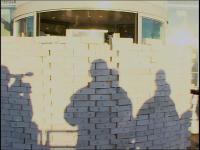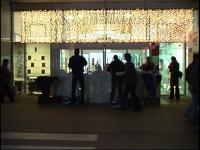 Sašo Sedlaček - Just Do It!
(0:06:20)
Production:
Galerija Kapelica
,
2003
Video documents action conducted by the author in 2003 in one of the shopping malls in Ljubljana. The action problematizes direct marketing carried out by salesmen through printed propaganda material. The visitors recycled collected material and made brick out of it, using them to build a wall to symbolically and actually close the entrance into a shopping mall.
Add to playlist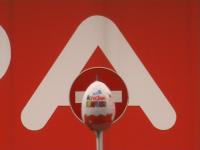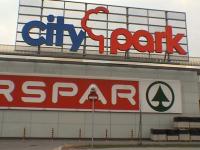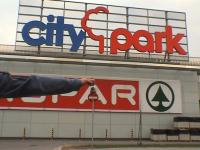 Sašo Sedlaček - Kinder Surprise
(0:00:53)
Production:
2004
Video documents an action in public space. In front of a shopping mall an exaggerated version of a chocolate egg produced by Kinder, a company with an aggressive marketing strategy. As a sign of protest the egg is blown up and the destruction is documented in close-up shot.
Add to playlist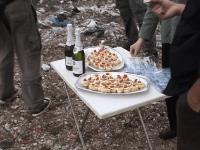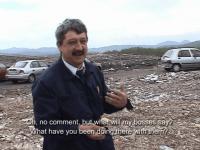 Sašo Sedlaček - Piknik na deponiji / Picnic on a Dump
(0:09:06)
Production:
2004
Video documents a trip of a group of artists to a city wasteland. The intention of the artist's action is to establish creative practises in an extreme, unusual environment. Despite the stench of the wasteland, the artists start to explore the field and actually creatively dedicate to the project. Hand held camera captures details of the depot and documents artist actions.
Add to playlist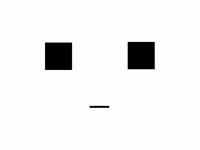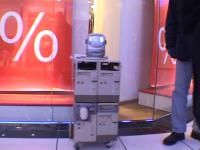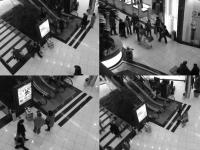 Sašo Sedlaček - Žicar 1.0 / Beggar 1.0
(0:04:33)
Production:
Galerija Kapelica / Kura
,
2006
Video documents author's action in which he placed a robot - bagger inside a shopping mall and later inside a gallery. With this action the author points out a growing poverty. The robot attracted a surprising number of visitors and thus the author concluded the project with a result that people prefer to deal with problems of the margin from a safe distance. Scenes captured with hand held camera are exchanged with shots documented by security cameras.
Add to playlist