DIVA cultural heritage
16 results in works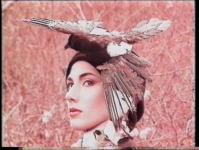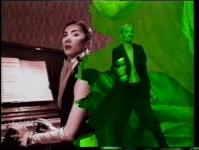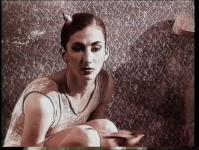 Jasna Hribernik - Ballabende
(00:21:46)
Production:
TV Slovenija
,
1995
At first glance the video works as a research of the past. An expressive study set in a nostalgic landscape takes music and dance as its medium. The protagonist is a dancer and the set is an old house full of memories. Scenes of ballet dancing and piano playing are combined with shots of old photographs due to associative montage. Passing of time is emphasized by scenes of water overflowing a well and of running clouds. Spirit of the past is strengthen by editing with shadows and sepia filter. This idyllic...
Add to playlist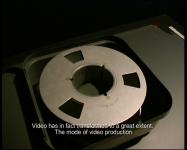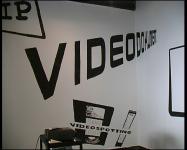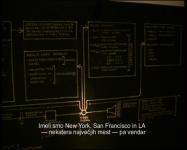 Nika Grabar - DIVA at Škuc Gallery
(00:15:57)
Subtitle:
Video essay, World of Art, School for curators and critics, year 2008/09
Production:
SCCA-Ljubljana
,
2009
DIVA v Galeriji Škuc je video esej, ki je nastal v času študijske razstave fizičnega in spletnega arhiva video umetnosti DIVA v Galeriji Škuc leta 2009. Trenutno ste na straneh DIVE, ki se vsakodnevno spreminja. Avtorica Nika Grabar v eseju pravi, da je "arhiviranje pravzaprav ohranjanje nekega spomina. DIVA išče spomin podobam, da bi lahko mislili prostor umetnosti, kajti brez tega smo ujeti v podobo sveta, ki nas mehanično poustvarja." Video esej je nastal v okviru delavnice >video...
Add to playlist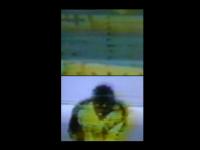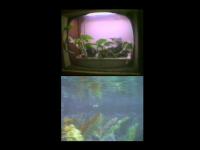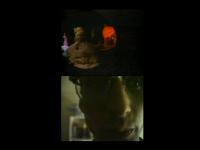 Miha Vipotnik - Eight
(00:24:52)
Production:
1992
Eight is based on the story from the novel Moment of Silence by Tomislav Longinović (Burning Books: San Francisco, 1990) that addresses the question of disintegration of Yugoslavia, search for identity, personal experience of history and the meaning "lost in translation". The video was made for the Remember Yugoslavia exhibition in New York (1991-92), but Vipotnik withdraw it due to the nationalistic tendencies of Serbian artists. Video was presented as an installation at the Vipotnik's inte...
Add to playlist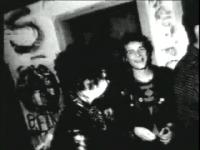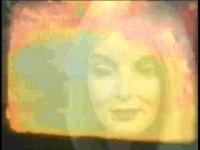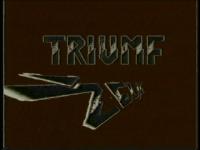 Neven Korda - Bodočniki/The Futurists (CD-ROM)
Subtitle:
Video from the underground
Production:
ZANK
,
2001
Video collage recycles video memories from the 1980' as captured by the eye of FV Video camera and fragments of recordings of performances and projects by the group Borghesia and HC Collective from Ljubljana. The content of the CD-ROM doesn't contain any broader explanation and is based on image and sound. The CD-ROM takes us on a reliving of the alternative scene of the 80', which was one of the most vital and creative scenes in the history of Slovene culture and art.
Add to playlist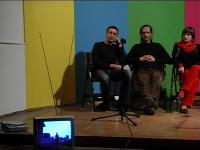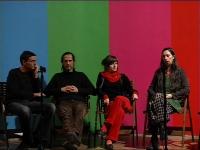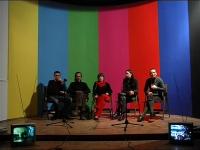 Sašo Sedlaček - DIVA Studio
(0:49:10)
Subtitle:
Broadcast within the initiative for the establishment of an autonomuos mediatic zone Infocalypse Now!
Production:
Aksioma - Institute for Contemporary Art, Ljubljana; co-production: Kapelica Gallery
,
2008
Sašo Sedlaček si je v okviru iniciative za ustanovitev medijske avtonomne cone, Infokalipsa zdaj!, prizadeval za sprostitev dela televizijskih FM valov v nekomercialne, kulturne oziroma umetniške namene. Iniciativo je leta 2008 predstavil v Projektni sobi SCCA (v okviru programa Brez žebljev in podstavkov), v Galeriji Kapelica pa je vzpostavil gverilski studio, v katerem je pripravljal oddaje z gosti. Med njimi je bila tudi Projektna skupina DIVA, ki pri SCCA-Ljubljana vodi fizični in spletni video arh...
Add to playlist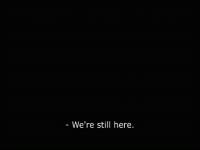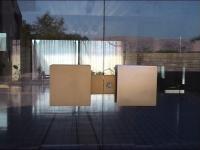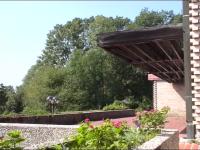 Tanja Lažetić - Hotel Kumrovec
(00:07:42)
Production:
Tanja Lažetić
,
2007
Z delom Hotel Kumrovec avtorica raziskuje različne taktike, s katerimi želi država kljub zasuku ideologije ohraniti spomenik z velikim simbolnim potencialom: lokalno prebivalstvo, nekdanji delavci hotela, so plačani, da urejajo in vzdržujejo hotel, ki je praktično brez funkcije. Kumrovec je rojstno mesto Josipa Broza Tita, ki je bilo po letu 1991 skorajda opuščeno, nekdaj cvetoči hotel pa je ostal brez namembnosti. Prebivalci vasi kljub nefunkcionalnosti vztrajno skrbijo za hotelski kompleks. Avtor...
Add to playlist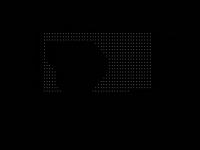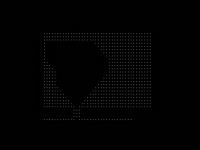 Alenka Pirman - Vojin Kovač-Chubby - I go Crazy, 1967-2006
(00:15:03 zanka)
Subtitle:
Najlepše pesmi, Serija šestih nemih predavanj
Production:
Društvo za domače raziskave / Domestic Research Society, SCCA-Ljubljana
,
2006
The work isn't a video but an infinite repeating of a PowerPoint presentation, which became a way of presenting knowledge in the academic and commercial world. The author rethought or rather hacked this presentation format with a linear narrative structure and textual sequence which is a part of hegemony of institutional knowledge. She cancelled linearity with a demand repeat, which makes the lecture infinite. Ideological content was annulled with usage of basic matrix of the programme. The artist searched...
Add to playlist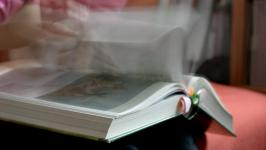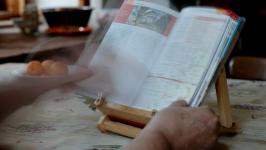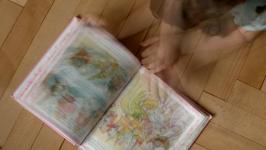 Amir Muratović - From the Life of Books
(00:03:55)
Production:
Muratović, Amir
,
2010/2011
The video consists of various scenes of browsing through books. The author focuses primarily on the movements of the readers' hands and their interaction with the book. The abstract image of the book pages is due to the delay in the montage. Since the noise of browsing is not in line with the motion, the act of reading gets additional dramaturgical tension.
Add to playlist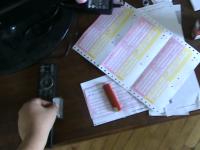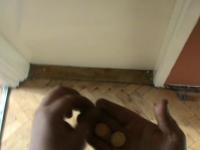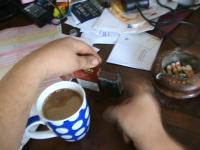 Tomaž Furlan - Wear VIII
(00:04:39)
Subtitle:
Video esej / Video Essay
Production:
SCCA-Ljubljana
,
2010
Video is a part of a series of studio performances Wear compounded of eight works. The artist becomes a cyborg - a man sculpture. He is wearing massive concrete sculptural elements, which make his movements stiff and difficult. With clumsy performance of everyday household chores he humorously deals with the paradox of a life routine with machines, which are supposed to make our life easier and which mentally and ideologically determine the freedom of movement and thinking. Video works were made between 2004...
Add to playlist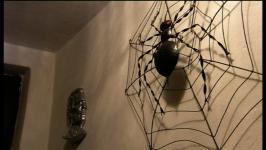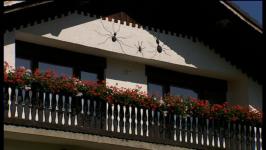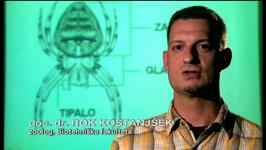 Amir Muratović - Domači pajek
(00.27:47)
Production:
RTV Slovenija
,
2009/2010
Dokumentarec o raziskavi Društva za domače raziskave, ki se ukvarja z etnološkim fenomenom fasadnih pajkov. Zakaj, na dokaj endemskem področju, tako nenavaden element? Raziskava je podrobno obdelala različne sociološke faktorje, ki so skupaj pripeljali do pomembne produkcije enostavnih kovinskih pajkov. Raziskava se je zaključila z razstavo v Knjižnici Kolodvor v Ljubljani leta 2009.
Add to playlist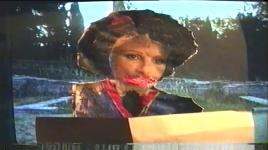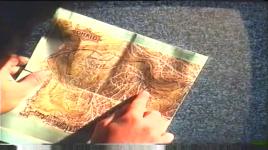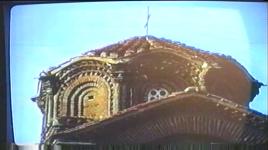 Narcis Kantardžić - V Ohridu
(00:15:51)
Production:
Rusomir Bogdanovski
,
1989
Video delo bosanskega umetnika Narcisa Kandardžića, ki je nastalo na likovni koloniji v Makedoniji. Video prikazuje umetnika pred televizijskim sprejemnikov, kjer se predvaja različno vnaprej posneto gradivo, v katerega avtor posega.
Add to playlist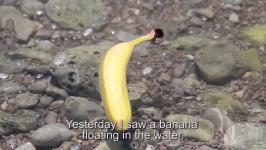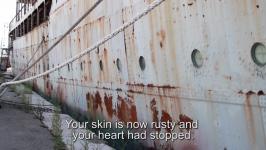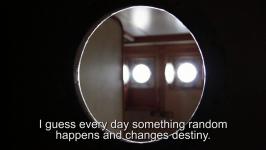 Valérie Wolf Gang - Distant Memory
(00:02:43)
Subtitle:
English subtitles
Production:
2014
"Distant Memory" is a video poetry, which speaks about the times that once were. It all starts with a random event which evokes narrator's memories about the times before the disintegration of Yugoslavia and encourages reflection about what the war actually brings and how quickly people forget everything. The poem can be interpreted as a letter or a personal confession of an unknown man written for the mighty Tito's ship Galeb. The ship has a symbolic value in the poem and through the variety...
Add to playlist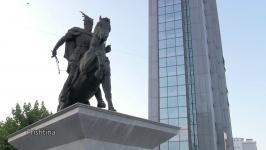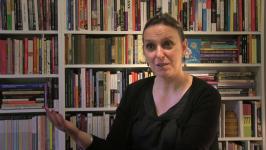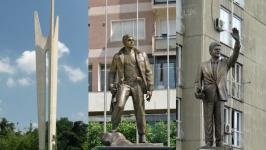 Ana Čigon - Remembering the Others (trailer)
(00:45:54 (trailer, 00:02:09))
Production:
Ana Čigon, Stacion - Center for Contemporary Art, Prishtina - Kosovo, Mestna galerija Ljubljana
,
2015
Remembering the Others (Spominjanje Drugih) je dokumentarni film o pomenu in moči javnih spomenikov. V filmu teoretičarke, aktivistke, študentke, umetnice in umetnik iz Prištine na Kosovu govorijo o javnih spomenikih. Ugotavljajo, kateri ljudje imajo privilegij, da so zastopani v spomenikih, zakaj ni spomenikov, ki bi bili posvečeni ženskim osebnostim in katere so še druge družbene skupine, ki so izključene iz reprezentacije v javnih obeležjih. Film izjavlja, da bo, dokler bodo zgodbe marginali...
Add to playlist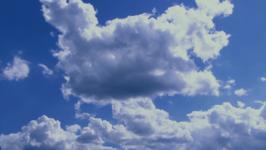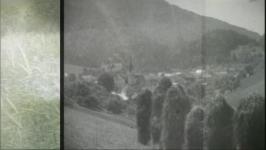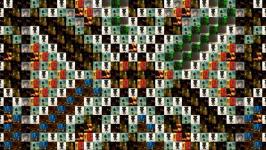 Miha Vipotnik - Time of Aliquot Parts
(00:12:00)
Production:
Slovenski etnografski muzej
,
2013
Video/Film was commissioned for the 90th anniversary of Slovene Ethnographic Museum and it shows the wealth of museum's collections from different geographical regions. It uses various audiovisual material: film and audio documents/footages are reused and edited to form audiovisual composition that presents through fragments a story of culture and creates material and immaterial fusion of memory. WORDS Word prologue to the film Time of Aliquot Parts (video, 13 min) Each time the letters spin like in th...
Add to playlist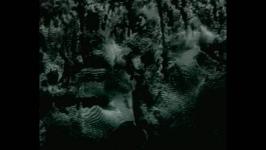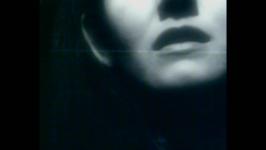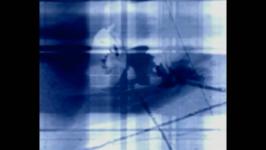 Luka Prinčič - Retrospections: Maya Deren
(00:12:02)
Production:
2007
Video work is a product of a live-cinema performance taking an opus of avant-garde artist Maya Deren as the base of its research. With real-time visual and sonic manipulation and editing the author establishes a dialogue between past and present, thus searching for personal relationship with history. Maya Deren (1917-1961) was an American avant-garde filmmaker, editor, performer, film theorist, dancer, poet and photographer born in Kiev.
Add to playlist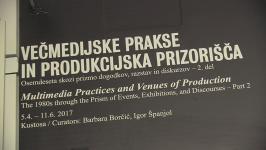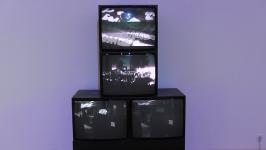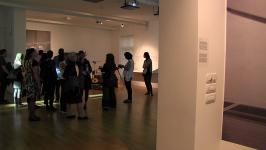 Barbara Borčić - Multimedia Practices and Venues of Production
Subtitle:
The Eighties through the Prism of Events, Exhibitions, and Discourses – Part 2
Production:
SCCA-Ljubljana, MSUM
,
2017
Videodokument from "Multimedia Practices and Venues of Production" exhibition, Museum of Contemporary Art Metelkova, Ljubljana April 5 - June 11, 2017. The exhibition shows how expanded the field of art was in the 1980s, with practices characterized by multimedia, self-organization, interdisciplinarity, trans-generational work, and collective authorship. The display concept foregrounds the typical venues and events, putting additional emphasis on selected artistic installations. The multimedia th...
Add to playlist