DIVA nazism
3 results in works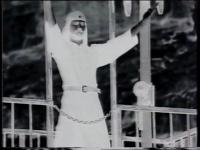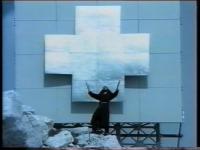 ZANK - Tako mladi / So Young
(00:30:50)
Subtitle:
Kompilacija glasbenih video spotov skupine Borghesia (Tako mladi, Divja horda, On, Preveč tenzije, Cindy, A.R., ZMR)
Production:
FV Založba / ŠKUC-Forum
,
1985
A compilation of the Borghesia video clips (So Young, The Wild Bunch, He, Too Much Tension, Cindy, A.R., ZMR), issued in 1985 as the first video cassette by the FV Label. These are short, almost "film-like" stories focused primarily on the iconography of the body in urban surroundings. One of the clips presents a pioneer use of computer graphics. (Source: Videodokument)
Add to playlist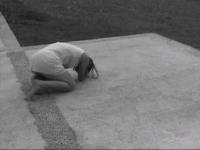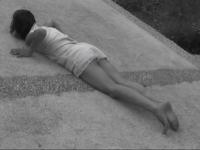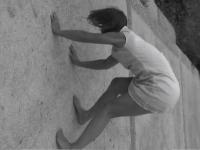 Evelin Stermitz - Concentration Camp of Ljubelj
(0:14:33)
Production:
2004
At a cruel place, one woman moves; determined with pain, fears and depression but also with hope for a way out. The dancer is standing for the painful feeling of women in concentration camps, but also for physic and psychic discrimination of women in general. Actually this place is more imaginary and not bound to the real place as it could be any place where women suffer from cruelty and hopelessness, so it could be any woman who suffers from violence. The sense of feeling and moving is transferred into a c...
Add to playlist