DIVA writing
4 results in works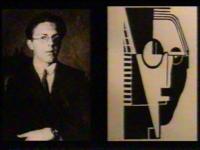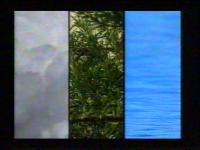 Ana Nuša Dragan - ves svet je moder in zelen, ves svet je v modrino potopljen...
(00:15.30)
Subtitle:
Video artistični portret o Srečku Kosovelu
Production:
Video Produkcija Kregar
,
2001
Življenski krog Srečka Kosovela je kot dežna kaplja, kjer domuje poezija. Z njo se sreča že zelo zgodaj, v okolju, ki je njegov temelj za prve otroške podobe in spoznanje resnice. Njegovo bivanje pozna dva domova, dve središči: svetlobo in temo, bolest in radost, dom in tujino. Video slika se sprehaja po krasu, ki je izvor njegovih pesniških podob. Zgodba slike je konceptualistična, osnova ji je kraško okolje: narava, nebo, oblaki, vinogradi, oljke, rožmarin, morje, arhitektura hiš, dimnikov, v...
Add to playlist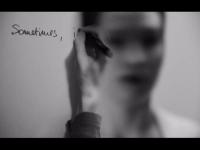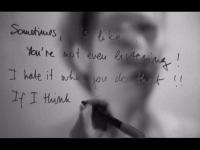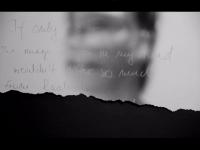 Pila Rusjan - If Only...
(0:01:57)
Production:
ECVP & KUD PUNce
,
2009
Video 'If Only' v črno-beli tehniki prikazuje stiliziran avtoportret avtorice, ki repetitivno in agresivno premika glavo ter nakazuje gesto odkimovanja. Njen obraz je zamegljen in zgolj nakazan v podlagi. Preko podobe, ki je videti kot bi bila postavljena za steklom, roka izpisuje pomenljive stavke, ki se navezuejo na kompleksnost medsebojnih odnosov. Avtorica pripoveduje intimno zgodbo na temo vmesnika med zunanjim in notranjim svetom, med mislijo posameznika in stvarnostjo širše družbe. Video 'If Only'...
Add to playlist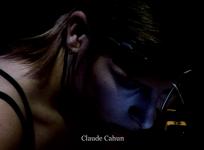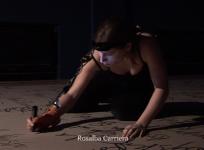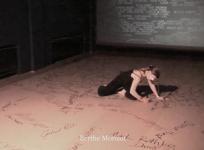 Ana Čigon - Dear Ladies, Thank You (Kapelica Gallery)
(00:05:06)
Subtitle:
Digital performance
Production:
Galerija Kapelica
,
2011
DEAR LADIES, THANK YOU - Ljubljana (second version) Performance presented in Kapelica Gallery 2011 Idea, performance and technology: Ana Čigon Additional technical support and programming: Vasja Progar The performance Dear Ladies, Thank You critically addresses the issues of (in)visibility of women artist in the art world. Instead of addressing my critique directly to the public sphere, and instead of analysing statistical facts about the presence of women artists' works in contemporary art instituti...
Add to playlist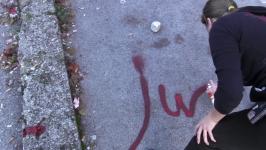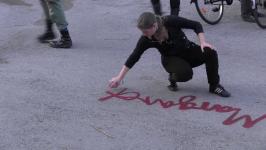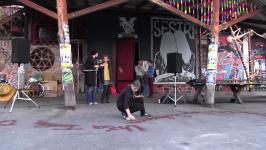 Ana Čigon - Dear Ladies, Thank You – Red Dawns
(00:12:30)
Production:
KUD Mreža
,
2013
Dear Ladies, Thank You is an evolving performance that has been presented in several variations. The common thread that connects all versions is the discourse of the under-representation of women in art history, art theory, art institutions, and in the broader collective memory. The content and the visual aspect of the performance vary according to the context within which it is presented, and according to the gathered findings of previous performances. One of the issues that have become apparent in the pre...
Add to playlist