DIVA process
18 results in works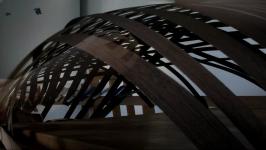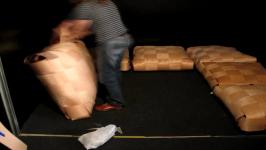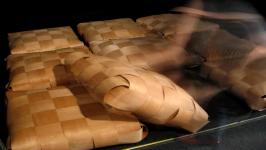 Amir Muratović - Napeto v kabinetu
(00:01:00)
Production:
2007
Video rekonstruira proces nastajanja umetniškega dela Irene Romih za razstavo v Kabinetu, ki je med letoma 2005 in 2008 gostoval v degradiranem dvoriščnem prostoru Galerije Škuc na Starem trgu 21 v Ljubljani. Kabinet je razvilo Društvo za domače raziskave za potrebe svojega delovanja kot premični razstavni prostor, ki je občasno gostil tudi druge umetnike. Umetnica Irena Romih je portretirana v različnih zankah, njeno telo pa je tako "vpeto" v prostor, ki ga določajo skulpture.
Add to playlist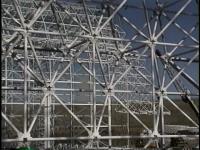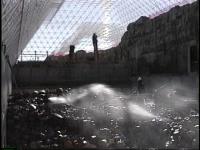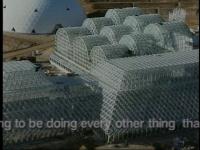 Nataša Prosenc Stearns - Construct
(00:12:00)
Production:
Kanalya Pictures
,
2002
Video documents construction of an enormous facility. Recordings are accompanied with the sounds of construction, occasional music soundtrack and narration dealing with the meaning and consequence of human action, also touching the subject of human existence. Camera ranges from totals to close-up of construction workers, machines and details of the building. Video ends with shots of finished object filmed from the air and with subtitles returning to the subjects from the narration by Gertrude Stein. Facil...
Add to playlist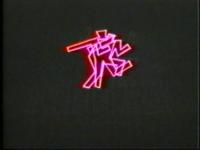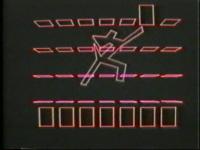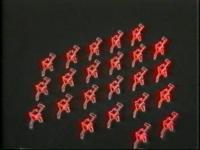 Goran Devide - Sovražnik
(0:04:28)
Production:
Škuc-Forum, FV video
,
1984
Computer animation is a music video for a song by group Borghesia. The author uses formally simple animation, which due to light line on a blue surface, creates an illusion of depth. Strong contrast functions aggressively. Animated anthropomorphic figures move together and one against the other, but there is always tension between them. The animation is author's interpretation of estranged and shallow civilization. ------- Borghesia (1983 - 1939) was a multimedia group (concert performance, video works,...
Add to playlist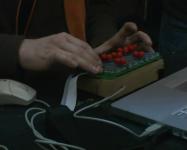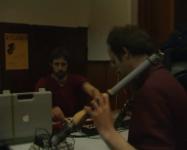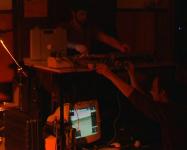 Borut Savski - Problemloss Orchestra
(00:04:52)
Subtitle:
pred nastopom v Berlinu
Production:
2006
Problemloss Orchestra je bila projektna skupina (Luka Prinčič, Matjaž Manček in Borut Savski), ki je nastopala v letih 2005 in 2006. Posnetek je z nastopa v Berlinu. Posnel je Neven Korda.
Add to playlist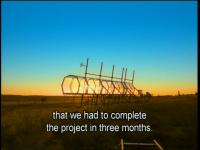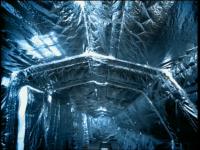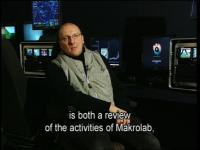 Zemira Alajbegović - Nevidni teritorij Marka Peljhana/ Marko Peljhan's Invisible Territory
(00:49:12)
Production:
Jaka Hemler
,
2001-2007
Marko Peljhan's Invisible Territory is a documentary on multi media artist Marko Peljhan and his project Makrolab, mobile artistic and scientific laboratory that travels around the world. It was based in Scotland, Australia, Slovenia, USA. Now preparations are being made to move it to the Arctic and Antarctic. In Makrolab jointly work artists from all over the world, they analyze signals and environment, their mission is to create new, critical art.
Add to playlist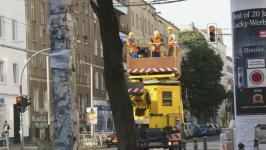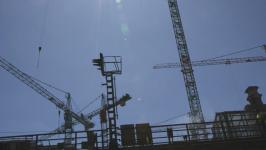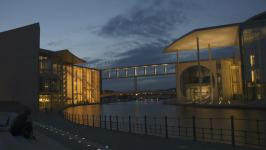 Amir Muratović - Impresija velemesta
(00:13:45)
Production:
Amir Muratović
Video je dokumentarna animacija zbranih fotografij Berlina. Avtor fotografira dogajanje v mestu in s tem ustvarja nov ritem velemesta, kar dobro izrazi predsodek o prenatrpanih in rastočih urbanih središčih. Urbani dogodki, ki so v vsakdanjem življenju postali skoraj neopazni, se skozi avtorjev pogled pokažejo v neki povsem novi obogateni estetiki. Še posebej to pride do izraza v pravilnih usmerjenih gibanjih, ki v ponavljajoči se animirani tehniki izpostavljajo red in tehnološkost velemesta.
Add to playlist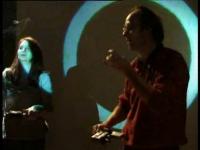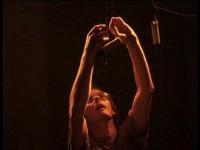 Borut Savski - Multimedia
(00:03:53)
Subtitle:
Mali
Production:
Borut Savski
,
2008
Omnibus dokumentarnih video in fotografskih posnetkov instalacij in performansov med leti 1999 in 2008.
Add to playlist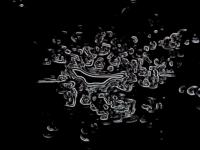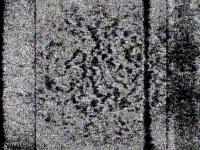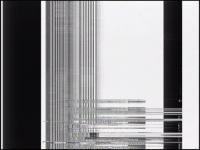 Luka Dekleva - FeedForward Cinema
(00:05:25)
Production:
codeep
,
2007
Video dokumentacija performansa iz Kinodvor dne 19. oktobra 2007. Delo Feedforward Cinema nastaja z interakcijo dveh video naprav, ki si vzajemno pošiljajo signale in tvorijo zaprt krog informacij. Rezultat spominja na različne vzorce od zelo organskih oblik do strogo geometričnih in točno omejenih polj, ki v določenem trenutku raspadejo in odprejo polje za nove oblike. Vzorci so vedno ne-narativni. Če je na začetku tvorba, ki spominja na molekulano strukturo, proti koncu postaja vse bolj grafična. Vs...
Add to playlist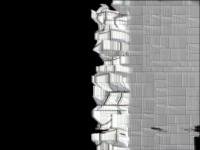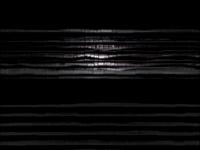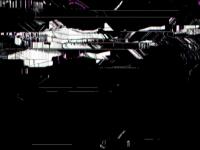 Luka Dekleva - City Off Season
(00:05:44)
Production:
2006
City of Season je video za istoemenski glasbeno delo beograjskega umetnika za hrupno glasbo (noise) WoO. Luka Dekleva generira video pokrajino na podlagi počasnega zvočnega ritma, ki je povezan z manipulacijo mozaičnih priključkov v programu PureData. Iz grafičnega vzorca oblikuje trodimenzionalni prostor. Bolj kot slika "razpada", bolj prisotna je tretja dimenzija, vse do trenutka, ko se v preplatanju prostorskih osi, slika spet poenoti v eni ravni površini raspadajočega vzorca.
Add to playlist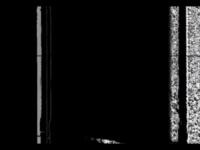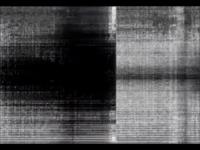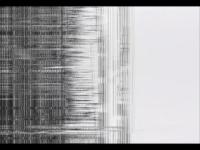 Luka Dekleva - lOw/Tuning
(00:07:08)
Production:
2007
Pri video delu lOw/Tuning gre za isti princip kot pri delu Feedforward Cinema. Z interakcijo dveh video naprav, ki si vzajemno pošiljata signale in tvorita zaprt krog informacij, pride do realizacije deloma nepredvidivih struktur, ki se pojavlajo kot hrup, motnja ali feed-back. lOw/Tuning je tako s stališča zvoka kot videa zelo minimalističen. Podobe pogosto na kratko izstopijo iz popolne črnine, da bi se nemudoma pogrznile nazaj v globino. Prostor tvorijo bele črte, ki s premikanjem in repeticijo po...
Add to playlist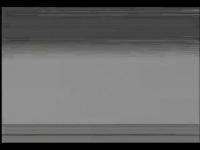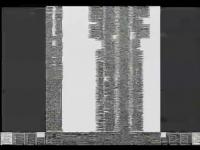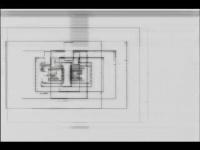 Luka Dekleva, Luka Prinčič - Schizogram
(00:14:22)
Production:
2009
Schizogram is the consequence of the abuse, of the conscious incorrect usage of analogue and digital technology, which produces unforseenable images. Schizogram presents the abstract aesthetics of computer's errors.
Add to playlist
Vesna Bukovec - I trust in the process of life
(00:03:15)
Production:
Bukovec, Vesna
,
2010
Video is a part of White Performances / Positive Affirmations, a series calling out the deceptiveness of the ostensible happiness and illusions about a perfect life. We see a woman knitting and chanting a mantra, which is supposed to help her accept and trust the natural flow of life. Video is a parody of new age lifestyle which promotes the power of suggestive thoughts. The mantra is pointing out the absurdity of work automatism especially with so called women chores like cleaning, putting on make-up or k...
Add to playlist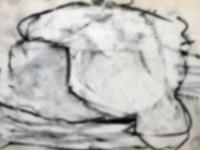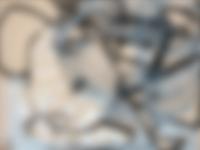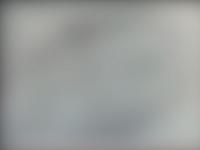 Zoran Srdić Janežič - Drawing
(00:01:01)
Production:
Animacija nastaja z vzporednim dodajanjem in brisanjem različnih oblik. Na začetku gre za dokaj klasično animirano risbo, kjer se z ogljem realizirajo napetosti v prostoru in igra svetlobe in sence. Postopoma pa kamera postaja vse bol motna in na koncu so površine vse manj raspoznavne. Tako imamo dvojni ritem, prvi ki je realiziran s umetnikovo risbo, in drugi, ki ga določa manipulacija z ostrino posnetka.
Add to playlist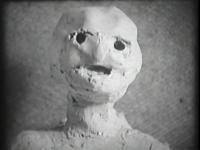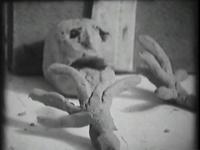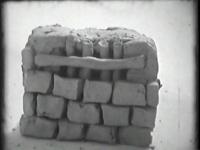 Zoran Srdić Janežič - Testing
(00:07:08)
Production:
Zavod za sodobne umetnosti in kulture Gulag
,
2010
Kompilacija različnih iz gline animiranih zgodb. Pristop avtorja je lahkoten in je podoben improvizaciji. Narativnost sledi določenemu ritmu, vendar zgodbe niso močno povezane v celoto. Sam naslov asociira na poskuse različnih kiparskih in animacijskih rešitev. Testing deluje kot nabor prizorov prototipov, ki napovedujejo neko večjo zgodbo, ki se mora šele realizirati. K temu prispevajo tudi občasni kratki prizori avtorjevih rok, ki določajo kadre.
Add to playlist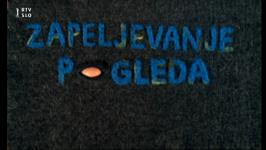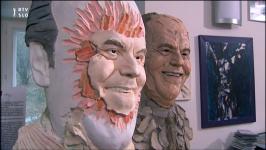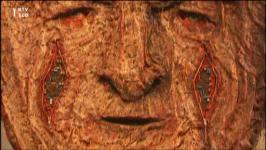 Amir Muratović - Zapeljevanje pogleda (2)
Subtitle:
2. sezona : Lujo Vodopivec / Metod Frlic, Oto Rimele / Dušan Kirbiš, Aleksij Kobal / Silvester Plotajs Sicoe, Tugo Šušnik / Jože Slak Đoka
Production:
RTV Slovenija
,
2007-2010
Niz dokumentarnih oddaj o slovenski sodobni umetnosti Zapeljevanje pogleda nastaja v Izobraževalnem programu Televizije Slovenija od leta 2007. Serijo sestavljajo oddaje, v katerih se predstavljata po dva umetnika, ki nam skozi svoja dela in projekte predstavljata lasten pogled na umetnost. Zapeljevanje pogleda ni zvrstno in žanrsko omejena serija in se še zmerom dograjuje.
Add to playlist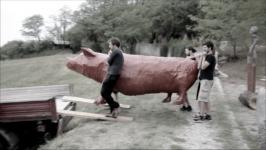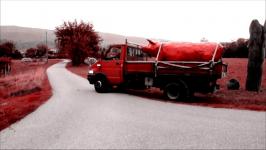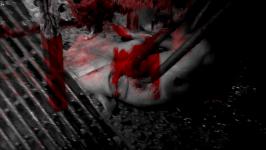 3kolektiv - Rezervoar "Svinja je umetnost in umetnost je svinja"
(00:04:18)
Production:
3kolektiv in Luka Kastelic
,
2012
Avtorski video je del celostnega projekta Rezervoar "Svinja je umetnost in umetnost je svinja". Prvi del projekta je bil podnaslovljen Rezervoar, izhajajoč iz definicije besede »rezervoár« po SSKJ, ki je zaprt prostor ali posoda za shranjevanje navadno večjih količin nečesa; zbiralnik, hranilnik. Video delo je montirani dokument prenosa objekta od lokacije njegovega izdelave v Biljah pri Novi Gorici do lokacije njegove postavitve v Ljubljani. Sama pot in dislociranje kipa je bilo izvedeno k...
Add to playlist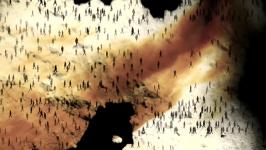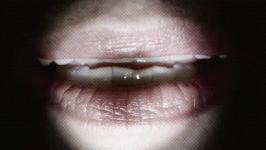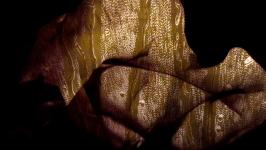 Nataša Prosenc Stearns - Nightmares of the New World
(00:07:31)
Subtitle:
Humans Crossing, Deafening Whispers, Alternative Facts in Nucleus Brass
Production:
2017
Series of three single-channel videos - Humans Crossing, Deafening Whispers / Alternative Facts, Nucleus Brass. The work of the video artist and filmmaker Nataša Prosenc Stearns is never directly illustrative, but her new series Nightmares of the New World is clearly a reaction to the bleak socio-political climate. The first three videos of the series: Humans Crossing, Deafening Whispers / Alternative Facts and Nucleus Brass, address the uncertainty of our physicality from an embryo to a robot, the rising...
Add to playlist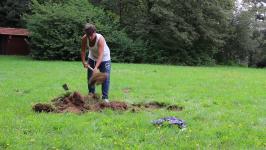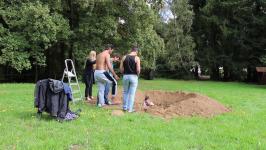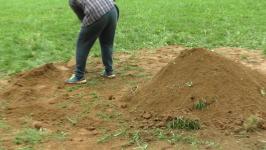 Neža Knez - For-nothing
(00:25:27)
Production:
2016
Videodokumentacija tridnevne akcije, ki jo je umetnica izvajala na delavnici v Regensburgu v Nemčiji. Na sredi travnika v parku, je začela kopati luknjo. Kopala jo je toliko časa, dokler je iz nje še lahko odmetavala zemljo. Nato je luknjo zasula nazaj. Del projekta so tudi odzivi mimoidočih. Avtorica jih je povabila, naj napišejo svoje mnenje o njenem projektu. Zapise je vključila v knjigo umetnice. Statična kamera beleži različne faze kopanja, interakcijo s soudeleženci delavnice in naključn...
Add to playlist