DIVA propaganda
4 results in works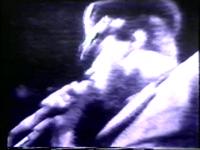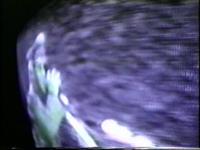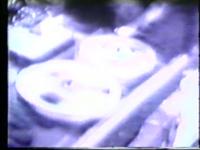 Marijan Osole - Max - Morte ai sciavi
(0:16:28)
Production:
ŠKD Forum, Škuc
,
1983
Music video is a montage of Laibach concerts in 1982 and 1983 combined with shots played on TV screen and scenes from a video Documents of Oppression. Video is characterized by a specific dark atmosphere. It was made by Škuc-Forum production.
Add to playlist
Vesna Bukovec - Personal Advice
(00:00:59)
Production:
Bukovec, Vesna
,
2010
Personal advice first seems like a secret being revealed by a soft voice, telling us to take its advice. This advice is a completely absurd series of words, which as we soon find out is taken out of astrological forecasts. Visual representation of the video is completely impersonal. The screen is divided into two levels of text also read by an android voice saying: »This is not the best time for an activity plan which calls for art diplomacy and caution as you tend to be extremely simple direct and point i...
Add to playlist
ZANK - A.R.
(00:04:44)
Production:
FV Video, ŠKUC Forum
,
1985
The video creates dynamics by combining positive and negative versions of urban subcultural happening. Traditional and alternative culture are in constant battle. The text of the song is simple, reduced to a repetition of words, which don't follow the structure of a sentence. Video presents an information abundance and fills in the economic text. Borghesia (1983 - 1939) was a multimedia group (concert performance, video works, music videos, video tapes, music records and cassettes) formed by Zemira Alajbe...
Add to playlist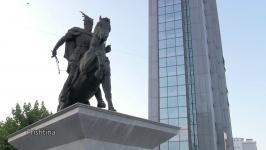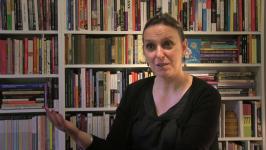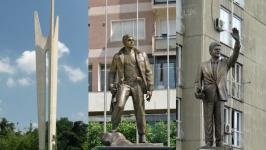 Ana Čigon - Remembering the Others (trailer)
(00:45:54 (trailer, 00:02:09))
Production:
Ana Čigon, Stacion - Center for Contemporary Art, Prishtina - Kosovo, Mestna galerija Ljubljana
,
2015
Remembering the Others (Spominjanje Drugih) je dokumentarni film o pomenu in moči javnih spomenikov. V filmu teoretičarke, aktivistke, študentke, umetnice in umetnik iz Prištine na Kosovu govorijo o javnih spomenikih. Ugotavljajo, kateri ljudje imajo privilegij, da so zastopani v spomenikih, zakaj ni spomenikov, ki bi bili posvečeni ženskim osebnostim in katere so še druge družbene skupine, ki so izključene iz reprezentacije v javnih obeležjih. Film izjavlja, da bo, dokler bodo zgodbe marginali...
Add to playlist