DIVA terror
5 results in works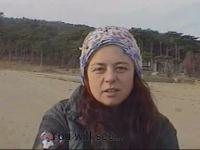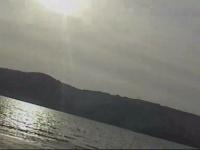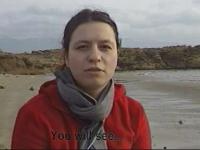 Nataša Skušek - You Will See...
(00:04:23)
Production:
2003
Video is set on a windy beach. The author and her sister appear in two roles, which foretell dim prospects to each other with clichee expresions in a sinister way. Simple editing and the usage of shot reverse shot is used.
Add to playlist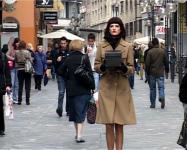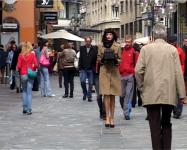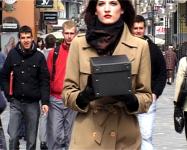 Maja Slavec - Woman Beauty Power Less
(00:04:40)
Production:
2008
A well-dressed woman is carrying with her a black box which has inside the sound of the countdown before the explosion of a bomb. She is walking with a resolute gait on the main street of Ljubljana during the rush-hour as a Suicide-bomber. With this action she is looking to provoke the people and attract their attention to this possible terroristic attack.
Add to playlist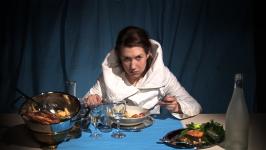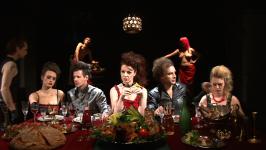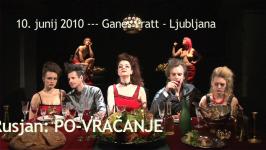 Pila Rusjan - Po-vračanje
(0:18:19)
Production:
Visoka šola za umetnost Univerze v Novi Gorici; Famul Stuart & KUD PUNce
,
2010
Delo Po-vračanje je dvokanalna video instalacija, ki sinhrono prikazuje dva vsebinsko in formalno povezana posnetka skozi specifično postavitev na način, da gledalec nikdar ne vidi obeh strani naenkrat, ter predstavlja metaforo posameznikovega podrejanja skupini oz. posameznikove vpetosti v širšo družbo. Videa sta posneta v studijskem okolju s popolnoma statično kamero, ki nepremično spremlja dogajanje v prostoru, razdeljenem na dve strogo ločeni strani. Osrednji motiv videa je slavnostna večerja...
Add to playlist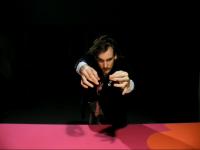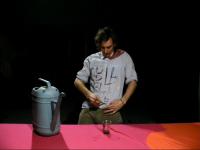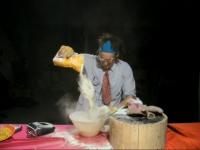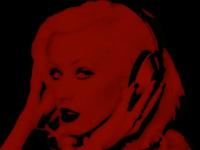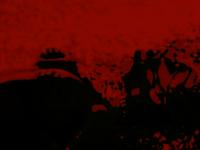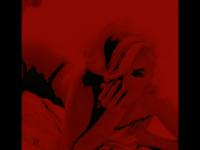 Evelin Stermitz - Women in War
(00:03:05)
Production:
E.S.
,
2010
The artist has compiled a collage of stereotypical images of attractive women, which she found with the search tag 'women' on YouTube. The audio background is made of various reports of violence against women during wars and conflicts. A red-black color combination of the video symbolizes bloody and pornographic violence against the female body.
Add to playlist