DIVA real-time
5 results in works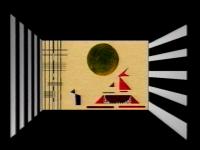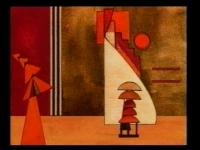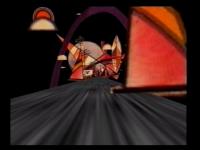 Marko Peljhan - LADOMIR ФАКТУРА: PRVA POVRŠINA - MIKROLAB V1.0
(00:23:10)
Production:
Projekt Atol, A Team of Three Production, Aster
,
1994
Računalniška video animacija v živo je bila zamišljena kot gledališka igra brez igralcev v kibernetičnem prostoru. S podobno idejo je Vasilij Kandinski leta 1928 na podlagi skladbe Modesta Mussorgskega Slike z rastave (Bilder einer Ausstellung) zasnoval programsko gledališko predstavo, ki je bila docela sestavljena iz mehaniziranih slik in objektov brez igralcev. Video animacija je bila pripravljena, modelirana in rendrirana s pomočjo programa, ki so ga posebej napisali z orodjem SGI Crimson animaci...
Add to playlist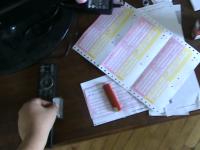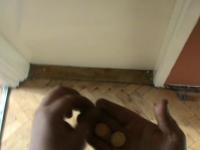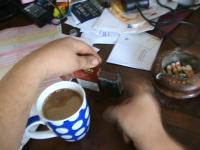 Tomaž Furlan - Wear VIII
(00:04:39)
Subtitle:
Video esej / Video Essay
Production:
SCCA-Ljubljana
,
2010
Video is a part of a series of studio performances Wear compounded of eight works. The artist becomes a cyborg - a man sculpture. He is wearing massive concrete sculptural elements, which make his movements stiff and difficult. With clumsy performance of everyday household chores he humorously deals with the paradox of a life routine with machines, which are supposed to make our life easier and which mentally and ideologically determine the freedom of movement and thinking. Video works were made between 2004...
Add to playlist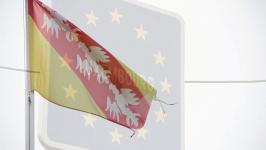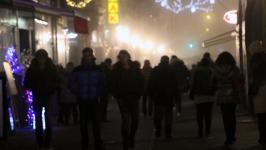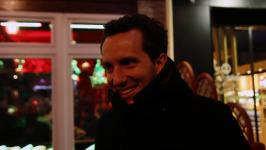 Valérie Wolf Gang - The Luxembourg Monster
(00:10:05)
Production:
2013
"The Luxembourg monster" is a video installation which combines different artistic techniques (graffiti, video, sound). It is also an art piece which plays with the perception of the public: What is the actual monster in the installation? Artists Valerie Wolf Gang researches new surroundings and culture in Luxembourg and questions locals about the personal and economic problems they face in their country. As a representative democracy with a constitutional monarch, Luxembourg is headed by...
Add to playlist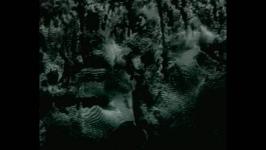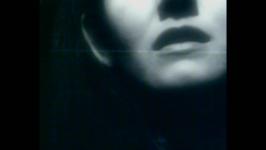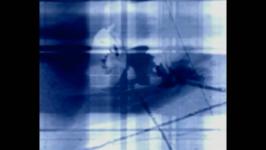 Luka Prinčič - Retrospections: Maya Deren
(00:12:02)
Production:
2007
Video work is a product of a live-cinema performance taking an opus of avant-garde artist Maya Deren as the base of its research. With real-time visual and sonic manipulation and editing the author establishes a dialogue between past and present, thus searching for personal relationship with history. Maya Deren (1917-1961) was an American avant-garde filmmaker, editor, performer, film theorist, dancer, poet and photographer born in Kiev.
Add to playlist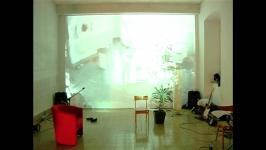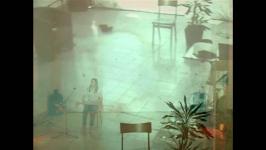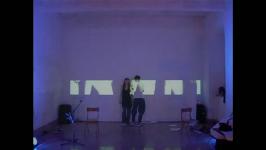 Luka Prinčič - My Body Hurts Over
(00:03:57)
Subtitle:
Transmittance #1.5
Production:
Emanat
,
2011
My Body Hurts Over is a music video for one of the songs created as a product of an improvised audio-visual telematic performance Transmittance #1.5. The video takes video footage from the telematic performance Transmittance #1 which took place at KC Karlo Rojc, Polis Jadran Europa Festival, Pula, Croatia. The project explores inside the concepts of spectatorship and spectacle and by that tries to overcome the physical space of new media art and performative practices. The video presents an edited sonic d...
Add to playlist