DIVA loop
12 results in works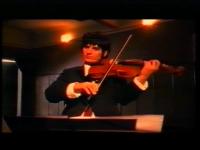 Sašo Podgoršek - Adaggio
(00:05:36)
Production:
1997
Mucis video for the song Adaggio by Slovenian group Enzo Fabiani quartet.
Add to playlist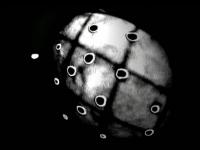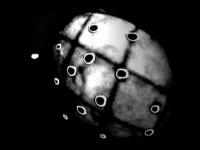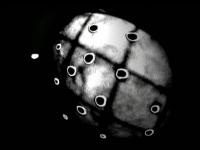 Robertina Šebjanič - Bubble I
(0:01:00)
Production:
2007
Video work is a display of unknown stylized objects, by which the author establishes a sensual and intimate atmosphere. Unidentified, unusual, soft, moving matter reminds of a living creature, an organ or a completely irrational, inorganic object unable to identify. Video is accompanied by an ambient sound.
Add to playlist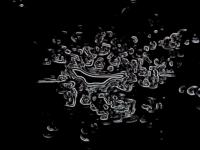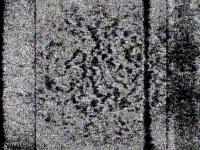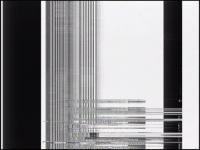 Luka Dekleva - FeedForward Cinema
(00:05:25)
Production:
codeep
,
2007
Video dokumentacija performansa iz Kinodvor dne 19. oktobra 2007. Delo Feedforward Cinema nastaja z interakcijo dveh video naprav, ki si vzajemno pošiljajo signale in tvorijo zaprt krog informacij. Rezultat spominja na različne vzorce od zelo organskih oblik do strogo geometričnih in točno omejenih polj, ki v določenem trenutku raspadejo in odprejo polje za nove oblike. Vzorci so vedno ne-narativni. Če je na začetku tvorba, ki spominja na molekulano strukturo, proti koncu postaja vse bolj grafična. Vs...
Add to playlist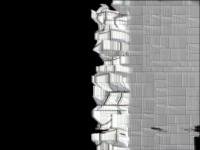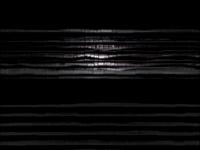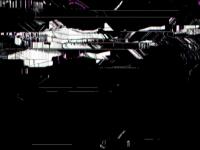 Luka Dekleva - City Off Season
(00:05:44)
Production:
2006
City of Season je video za istoemenski glasbeno delo beograjskega umetnika za hrupno glasbo (noise) WoO. Luka Dekleva generira video pokrajino na podlagi počasnega zvočnega ritma, ki je povezan z manipulacijo mozaičnih priključkov v programu PureData. Iz grafičnega vzorca oblikuje trodimenzionalni prostor. Bolj kot slika "razpada", bolj prisotna je tretja dimenzija, vse do trenutka, ko se v preplatanju prostorskih osi, slika spet poenoti v eni ravni površini raspadajočega vzorca.
Add to playlist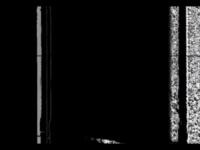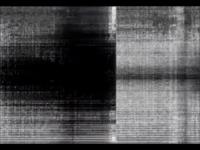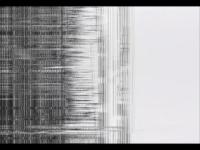 Luka Dekleva - lOw/Tuning
(00:07:08)
Production:
2007
Pri video delu lOw/Tuning gre za isti princip kot pri delu Feedforward Cinema. Z interakcijo dveh video naprav, ki si vzajemno pošiljata signale in tvorita zaprt krog informacij, pride do realizacije deloma nepredvidivih struktur, ki se pojavlajo kot hrup, motnja ali feed-back. lOw/Tuning je tako s stališča zvoka kot videa zelo minimalističen. Podobe pogosto na kratko izstopijo iz popolne črnine, da bi se nemudoma pogrznile nazaj v globino. Prostor tvorijo bele črte, ki s premikanjem in repeticijo po...
Add to playlist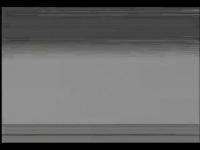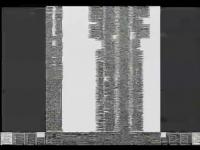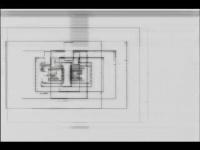 Luka Dekleva, Luka Prinčič - Schizogram
(00:14:22)
Production:
2009
Schizogram is the consequence of the abuse, of the conscious incorrect usage of analogue and digital technology, which produces unforseenable images. Schizogram presents the abstract aesthetics of computer's errors.
Add to playlist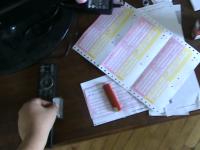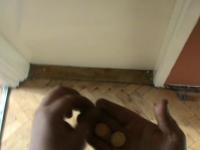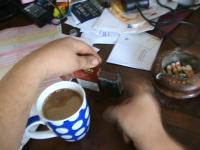 Tomaž Furlan - Wear VIII
(00:04:39)
Subtitle:
Video esej / Video Essay
Production:
SCCA-Ljubljana
,
2010
Video is a part of a series of studio performances Wear compounded of eight works. The artist becomes a cyborg - a man sculpture. He is wearing massive concrete sculptural elements, which make his movements stiff and difficult. With clumsy performance of everyday household chores he humorously deals with the paradox of a life routine with machines, which are supposed to make our life easier and which mentally and ideologically determine the freedom of movement and thinking. Video works were made between 2004...
Add to playlist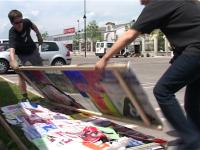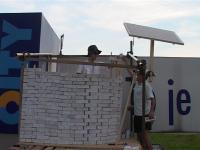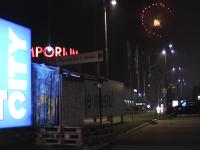 Sašo Sedlaček - Zanka / Loop
(00:05:56)
Production:
Galerija Kapelica
,
2004
Video prikazuje proces izdelave in uporabo stavbenega objekta, zgrajanega iz recikliranega materiala. Stavbeni objekt je mobilen in se lahko kot parazit postavi na različna urbana mesta, kjer s svojo amatersko radio postajo lahko uporabniku oddaja zvočne informacije iz okolja. Avtorjeva izbira mesta za instalacijo objekta je zelo sugestivna. V nakupovalnem centru, pod panojem "To je moje mesto", zveni projekt rahlo sarkastično. Umetnikov komentar je več kot očiten - ali v tem okolju potrošništva splo...
Add to playlist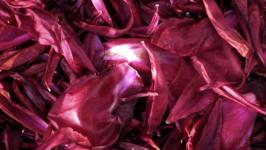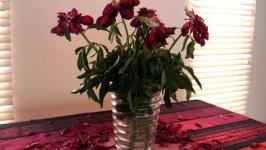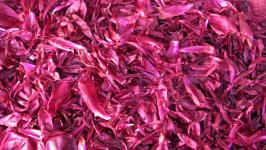 Nataša Prosenc Stearns - Afterlife
(00:02:43)
Production:
Nataša Prosenc
,
2010
Video is part of the series Haiku Videos, which originate in daily recordings with minimal staging. They are created when a real life situation motivates an idea. Like in Haiku poetry, the images of Haiku Videos are based on directly observed events, objects or occurrences.
Add to playlist
Dejan Habicht - 12 Boring Poems
(01:21:19)
Production:
SCCA-Ljubljana
,
2013
12 dolgočasnih pesmi so vizualni materiali, zloženi v krajše narativne strukture. Izhajali so sukcesivno, v elektronski obliki, od januarja do decembra 2007. Bile so brezplačno dosegljive druga za drugo vsak zadnji teden v mesecu na elektronskih naslovih, ki so bili prijavljeni v obveščevalni seznam Galerije P74. Avtor Dejan Habicht je v okviru razstave S črko čez črto (Galerija Vžigalica, Ljubljana, 5.9.-28.10.2013) predstavil, kako "kratkočasne" so pesmi danes.
Add to playlist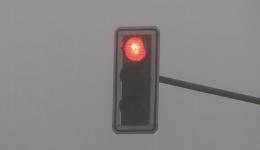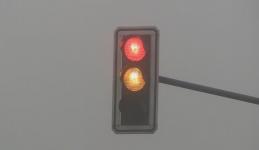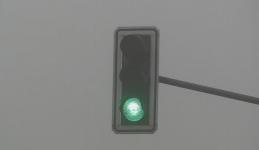 Ana Sluga - Still Life I
(00:02:23)
Production:
2011
Bližnji statičen posnetek semaforja, na katerem se v realnem času zamenjata dva cikla luči. V podlagi se vrti melanholična klavirska glasba iz filma Shindlerjev seznam. Predmet tihožitja na posnetku ni prizor iz narave, ampak del urbanega javnega prostora. Semafor kot naprava, ki s svetlobo odmerja čas in gibanje. Izrez kadra nakazuje subjektiven pogled voznika ali sovoznika, ki pa se ne premakne, ko posveti zelena luč. Neaktivnost lahko razumemo kot nezmožnost sprejemanja odločitev in z njimi...
Add to playlist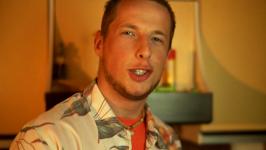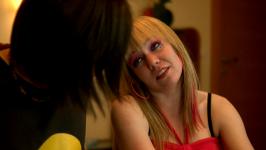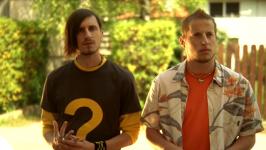 Miha Šubic - Neverending knot
(00:31:18)
Production:
Filmsko društvo Film Factory
,
2010
Caesar is a young professional forger of personal documents and concert tickets. Because of his fake ticket at the concert, Andy is being held by the police. He starts to blackmail Cezar with pictures, because he is determined that Caesar must bear the consequences. Cezar hires Kojot and Slavc to solve the problem. (Source: Miha Šubic)
Add to playlist