DIVA VJ
11 results in works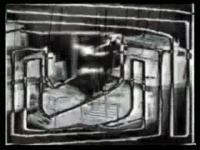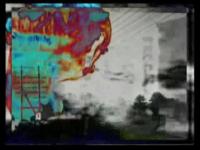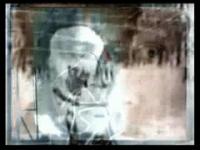 Maja Smrekar - Imaginarij elektromagnetnih transformacij
(0:28:39)
Production:
Smrekar, Maja
,
2009
Experimental video and sound work with multi-layered structure is made with various technological means from the perspective of investigative and formal video and sound approaches that the artist finds in the crossroad of analogue and digital manipulations of images. She uses numerous means for manipulation and processing of picture such as layering, fast switching between the shots and distortion that together make complex abstract effects. The motives are changing with speed, and they are notably connecte...
Add to playlist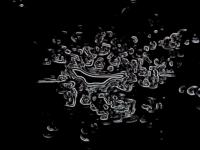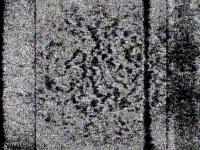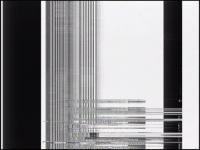 Luka Dekleva - FeedForward Cinema
(00:05:25)
Production:
codeep
,
2007
Video dokumentacija performansa iz Kinodvor dne 19. oktobra 2007. Delo Feedforward Cinema nastaja z interakcijo dveh video naprav, ki si vzajemno pošiljajo signale in tvorijo zaprt krog informacij. Rezultat spominja na različne vzorce od zelo organskih oblik do strogo geometričnih in točno omejenih polj, ki v določenem trenutku raspadejo in odprejo polje za nove oblike. Vzorci so vedno ne-narativni. Če je na začetku tvorba, ki spominja na molekulano strukturo, proti koncu postaja vse bolj grafična. Vs...
Add to playlist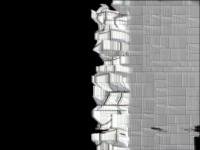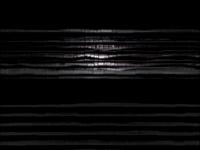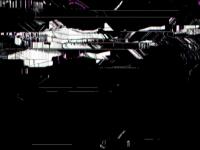 Luka Dekleva - City Off Season
(00:05:44)
Production:
2006
City of Season je video za istoemenski glasbeno delo beograjskega umetnika za hrupno glasbo (noise) WoO. Luka Dekleva generira video pokrajino na podlagi počasnega zvočnega ritma, ki je povezan z manipulacijo mozaičnih priključkov v programu PureData. Iz grafičnega vzorca oblikuje trodimenzionalni prostor. Bolj kot slika "razpada", bolj prisotna je tretja dimenzija, vse do trenutka, ko se v preplatanju prostorskih osi, slika spet poenoti v eni ravni površini raspadajočega vzorca.
Add to playlist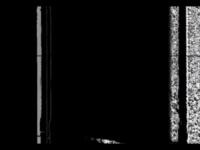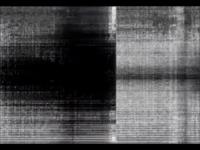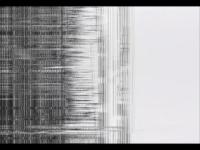 Luka Dekleva - lOw/Tuning
(00:07:08)
Production:
2007
Pri video delu lOw/Tuning gre za isti princip kot pri delu Feedforward Cinema. Z interakcijo dveh video naprav, ki si vzajemno pošiljata signale in tvorita zaprt krog informacij, pride do realizacije deloma nepredvidivih struktur, ki se pojavlajo kot hrup, motnja ali feed-back. lOw/Tuning je tako s stališča zvoka kot videa zelo minimalističen. Podobe pogosto na kratko izstopijo iz popolne črnine, da bi se nemudoma pogrznile nazaj v globino. Prostor tvorijo bele črte, ki s premikanjem in repeticijo po...
Add to playlist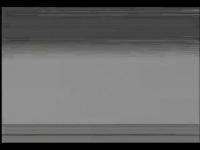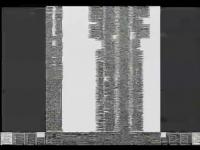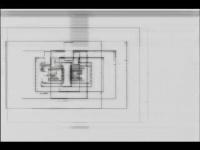 Luka Dekleva, Luka Prinčič - Schizogram
(00:14:22)
Production:
2009
Schizogram is the consequence of the abuse, of the conscious incorrect usage of analogue and digital technology, which produces unforseenable images. Schizogram presents the abstract aesthetics of computer's errors.
Add to playlist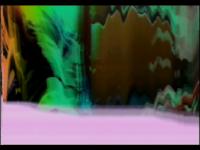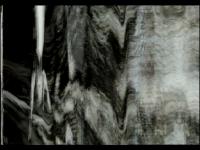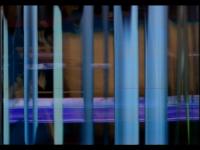 Luka Dekleva - Sen/za Televizijo/a
(00:28:38)
Production:
The video is a result of artistic collaboration with Miha Vipotnik during the Sen/za Televizijo/a project at Jakopič Gallery, marking 30 years to the date after the first transmission of Vipotnik's television video project Videograma 4 on May 4th, 1979. Dekleva's work is a re-make of Videograma 4. The image has been deformed with an oscillator in order to achieve an entirely abstract video, thus making the image and sound completely illegible and seemingly playing in a slowed down mode as though the Videog...
Add to playlist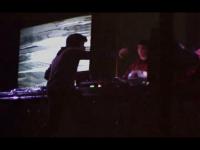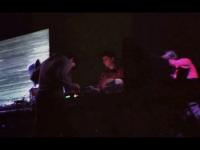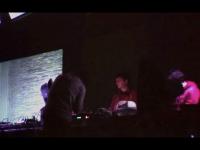 Luka Dekleva, Luka Prinčič, Miha Ciglar - Netmag08 Live
(00:05:22)
Production:
2008
Netmag08 Live je multimedijski dogodek, performans interakcije signalov in napetostnih polj. Že sama postavitev določa parametre video interakcij. Intervencija umetnika, ki s svojim telom preusmerja tok elektronov iz katodne cevi v zvočni izvor. Umetnik je posredovalec zvoka in video signalov, ima vlogo media, ki omogoča komunikacijo med zvokom in video signalom in vseh estetskih rezultatov, ki iz tega izvirajo.
Add to playlist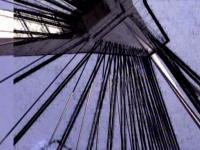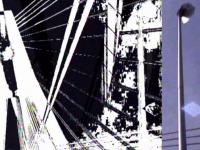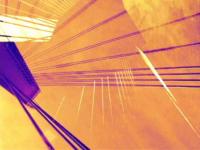 Luka Dekleva - Singing Bridges EDIT
(00:04:14)
Production:
2008
The author uses audio and video field material recorded by the artist Jodi Rose. Manipulation of video recordings of a hanging bridge construction is used as a visual background for an experimental electronic music created from sound recordings of the bridge and its surroundings.
Add to playlist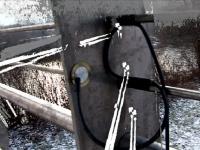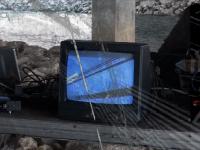 Luka Dekleva, Luka Prinčič - Singing Bizovik Bridge
(00:04:07)
Production:
Kapelica, Codeep. KinoDvor
,
2008
The authors created new contents and techniques by manipulating video and audio recordings of a bridge. In this video performance the sound is coming from the microphones mounted on cables and construction of the bridge. Thus, Jodi, Rose and Luka Prinčič combined the recorded sound material in a live event and a video of the bridge that has been simultaneously manipulated by Luka Dekleva. Artists escalate the presence of environmental sound, in order to expand the importance of sound architecture as the s...
Add to playlist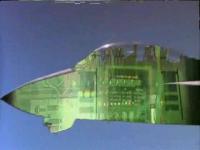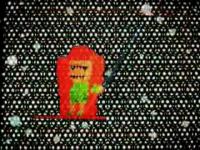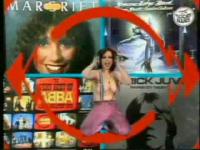 Maja Smrekar - System Casio:pia
(00:26:14)
Production:
Kiberpipa & Maja Smrekar
,
2007
Video je del širšega projekta, novomedijske skulpture, video instalacije, fizičnega objekta z večmedijskimi intervencijami z naslovom Casio Pia, ki temelji na podobju popularne kulture, televizijskega kiča in vsakdanjega sodobnega življenja. Video na svojstven način tematizira družbo spektakla na način izposojanja motivov iz virtualnega sveta filmske in širše zabavne industrije. Video predstavlja razgibana in hitra montaža, saj izposojeni kadri iz različnih filsmkih ali televizijskih produkcij...
Add to playlist