DIVA history
29 results in works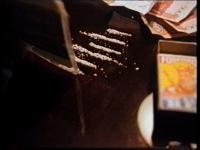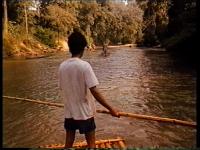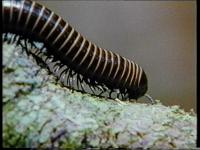 Andrej Lupinc - V 8. minutah okoli sveta / In 8 Minutes around the World
(00:09:38)
Production:
TV Slovenija, filmski laboratorij
,
1990-2000
The documentary video patchwork with shots from various places in the world that the author visited while working as a cameraman at Slovenian national TV station in the span of ten years. Diversity of aesthetics is visible through a compilation of shots from different continents. A stable rhythm that runs through the whole video unifies all different scenes and brakes the seeming symbolic differences. The video would work as an ideal visualisation of Levi-Strauss's anthropological theory developed in his bo...
Add to playlist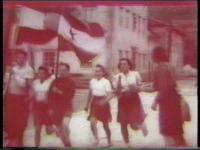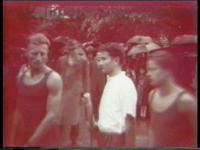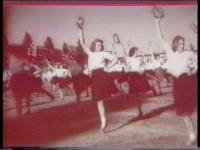 Andrej Lupinc - Mladina gradi / The Youth Constructs
(0:22:06)
Production:
Brut
,
1985
Technologically manipulated scenes from documentary and propaganda films Mladina gradi, Obzornik, 3. kongres ZSMS (The Youth Constructs, Obzornik, The 3rd Congress of Slovene Youth)directed by France Štiglic in a positive and encouraging manner, typical for these films, show youth brigades helping renew Yugoslavia after its emancipation. The narrator informs the viewer about what has happened during the Second World War and then introduces the brigades and some of its most hard working participants with th...
Add to playlist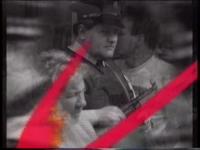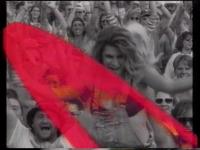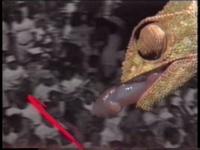 Nataša Prosenc Stearns - Disk / Disc
(00:02:57)
Production:
TV Slovenija
,
1995
This video in black-and-white presents people participating in mass rituals, primarily wars and the glorification of leaders, which are constant and universal documents of the world. The global and temporal association of these images is emphasised by the graphic sign of a disc, the only colourful object on the screen, which emerges into our view and disappears from it, until finally it is destroyed by a lizard, another - and the last - colourful creature in the records of the world. Every artist's creation...
Add to playlist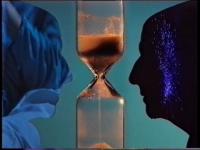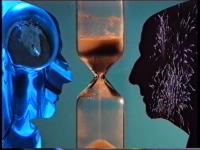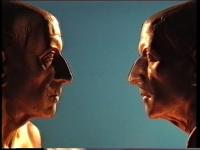 Nataša Prosenc Stearns - Dvojnik
(0:03:25)
Production:
TV Slovenija
,
1995
The idea of time connects with the image inherent in video, the encrustation of the picture, which allows for the free exchange of images from different worlds and periods. The double silhouette of a person delineates two time segments: the passing of daily life, and nocturnal fireworks. Both worlds pass from one shape to another, until they finally freeze into what they actually represent: a human statue.
Add to playlist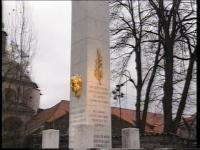 Sašo Podgoršek, Igor Zabel - Ceci n'est pas Paris
(00:03:55)
Production:
1991
Plečnik's Ilirski steber (Illyrian Column) in Ljubljana, a historical link between France and Slovenia, condensed into a visual gift intended for former French Culture Minister, Jack Lang.
Add to playlist
ZANK - Avtobus / Autobus (English version)
(00:11:20)
Production:
TV Slovenija
,
1993
The video starts with a graphic sign from which emerge images, and this procedure points to the fact that any documentary is but an artefact. The narrator searches through documents and reconstructs the life of Lela: in the Middle Ages she was accused of witchcraft; in the 20th century she finds herself in the midst of war, in the future she will leave the planet. Lela's individual destiny is being inscribed into the fate of humanity by means of layering the image; only television shots of the war in former...
Add to playlist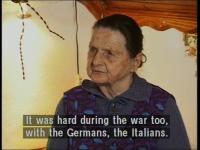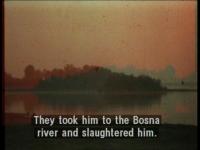 Zemira Alajbegović, Neven Korda - Rezine časa
(00:59:54)
Subtitle:
slovenska verzija
Production:
ZANK, VPK, TV Slovenija (kulturno umetniški program)
,
2001
Documentary film follows stories of two elderly women (artist's grandmothers) born during the First World War after which Austro-Hungarian Empire fell apart and a new state, Yugoslavia was established. They lived in different cultural and religious environments of Yugoslavia, in Bosnia (mostly Moslem) and Slovenia (mostly Christian), yet they were connected through their children and grandchildren. In Slices Of Time history is intertwined with personal stories; the film tells us about childhood, love and w...
Add to playlist
ZANK - Divja horda
(00:05:40)
Subtitle:
Tako mladi (kompilacija Borghesia)
Production:
FV Video / ŠKD Forum
,
1984
Music video for a song by the Borghesia group is a part of a compilation So young. This first video cassette was released in 1985 at Založba FV. ------- The Wild Bunch is a music video by the Borghesia group. It is a part of a compilation of the Borghesia video clips (So Young, The Wild Bunch, He, Too Much Tension, Cindy, A.R., ZMR), issued in 1985 as the first video cassette by the FV Label. These are short, almost "film-like" stories focused primarily on the iconography of the body in urba...
Add to playlist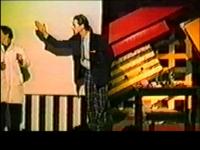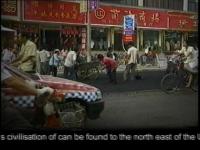 Marko Kovačič - Dosje 83:03 - video rekonstrukcija / Dossier 83:03. Video Reconstruction
(00:48:52)
Production:
Forum-Ljubljana / Zwiks
,
2003
Narration d'auteur contextualises the artists own art practice within the social and political circumstances in Yugoslavia/Slovenia in the period of 20 years. The visual material originates from his personal archive and appertains to his art projects, home/family shots, or found footages/TV News. The video presents the historical/social events through biased/personal view. The methodology of individual authorial approach is relatively personal expressing the eclecticism of the 90s – the fragmentariness, s...
Add to playlist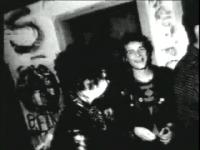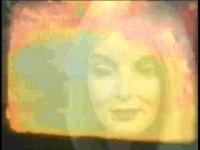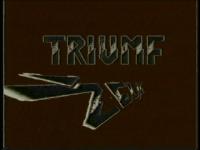 Neven Korda - Bodočniki/The Futurists (CD-ROM)
Subtitle:
Video from the underground
Production:
ZANK
,
2001
Video collage recycles video memories from the 1980' as captured by the eye of FV Video camera and fragments of recordings of performances and projects by the group Borghesia and HC Collective from Ljubljana. The content of the CD-ROM doesn't contain any broader explanation and is based on image and sound. The CD-ROM takes us on a reliving of the alternative scene of the 80', which was one of the most vital and creative scenes in the history of Slovene culture and art.
Add to playlist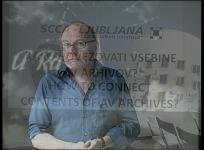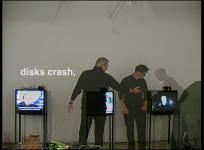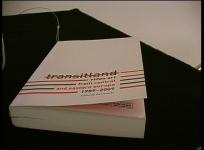 Nika Grabar - Format Oblivion
(00:14:43)
Subtitle:
How to Connect Contents of AV Archives
Production:
SCCA-Ljubljana
,
2012
Documentation and archiving of media art materials has become necessary for the reflection of contemporary art practice and media art. The essey serves as a presentation of seminar How to connect the contents of AV archives? taking place at Vžigalica Gallery, Ljubljana in October 2010. It consisted of exhibition with installation and video works by Dalibor Martinis Data Recovery and video archive jukebox Transitland; lectures by Steven Kovats and Dalibor Martinis, screenings from archives Netherlands Media...
Add to playlist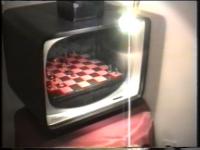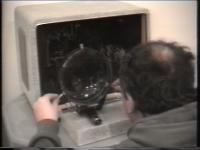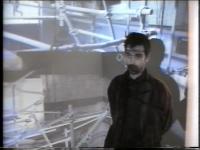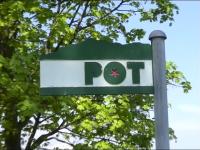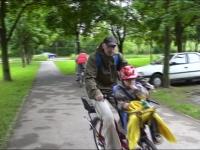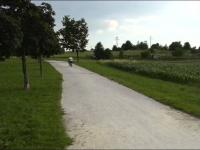 Tanja Lažetić, Dejan Habicht - No Remembrance, No Comradship
(00:05:10)
Production:
Tanja Lažetić
,
2006
No Remembrance No Comradeship je avtorska dokumentacija kontinuirane javne akcije, ki je trajala približno leto dni (2005 / 2006). Avtorja projekta sta organizirala nedeljske kolesarske izlete po ljubljanski sprehajalni Poti spominov in tovarištva, ki sta jih skrbno dokumentirala. Video posnetki sestojijo iz grobo montiranega materiala, kjer se skoraj identičen prizor prihajanja in odhajanja repetitivno ponavlja na različnih odsekih sprehajališča.
Add to playlist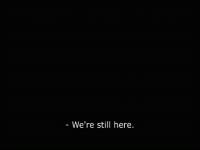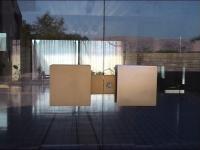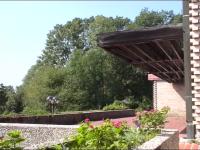 Tanja Lažetić - Hotel Kumrovec
(00:07:42)
Production:
Tanja Lažetić
,
2007
Z delom Hotel Kumrovec avtorica raziskuje različne taktike, s katerimi želi država kljub zasuku ideologije ohraniti spomenik z velikim simbolnim potencialom: lokalno prebivalstvo, nekdanji delavci hotela, so plačani, da urejajo in vzdržujejo hotel, ki je praktično brez funkcije. Kumrovec je rojstno mesto Josipa Broza Tita, ki je bilo po letu 1991 skorajda opuščeno, nekdaj cvetoči hotel pa je ostal brez namembnosti. Prebivalci vasi kljub nefunkcionalnosti vztrajno skrbijo za hotelski kompleks. Avtor...
Add to playlist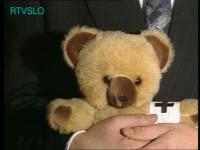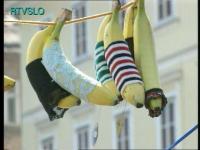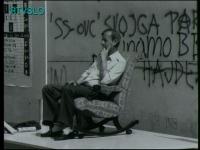 Amir Muratović - Urbanaria (Slovenski magazin)
(00:05:21)
Production:
RTV Slovenija
,
1998
TV documentary presents the Urbanaria exhibition and its individual projects, realised in the span of three years in non-exhibition spaces across Ljubljana, with a final statement by one of the curators. Urbanaria was conceived, curated and organised by the Soros Center for Contemporary Arts in Ljubljana (1994-1997). Its general concept was art in the urban context. The public announcement was open to all forms of expression and visual media. Out of 52 proposals the international expert jury selected 14 pro...
Add to playlist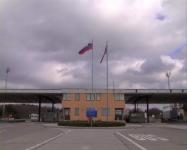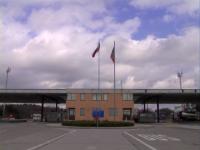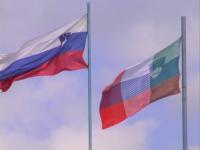 Sašo Sedlaček - Fernetiči / Fernetti
(00:05:59)
Production:
Video je del projekta Izgubljena ozemlja. Kader je statičen in prikazuje mejni prehod Fernetiči med Italijo in Slovenijo. Umetnik spremeni državne simbole na način, da združi zastave v novi digitalni verziji. Forme dveh držav so prisotne, a so vseeno slabo vidne in izginjajo v digitalni posplošitvi. Tako kot je absurdna meja med državami, je absurdna tudi znakovna distinkcija.
Add to playlist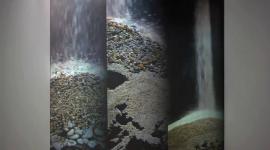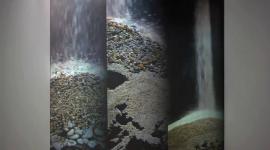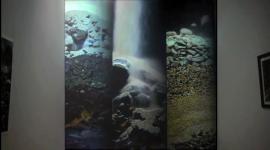 Nataša Prosenc Stearns - Backfill
(00:03:35)
Production:
2012
Avtorica je video instalacijo prvotno zasnovala za in-situ postavitev v okviru likovnih prireditev Evropske prestolnice kulture Maribor v bastiji Pokrajinskega muzeja Maribor. Video instalacija je refleksija novega zgodovinskega prostora. S tremi paralelnimi projekcijami padajočih kamnov, zemlje in proda, je umetnica oživela celotni prostor. Avtorico je do zemeljskih materialov pripeljal razmislek o zgodovini srednjeveške gradnje, a naredila je delo, v katerem poetično oživijo sloji zgodovine kot plazo...
Add to playlist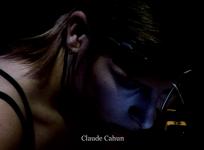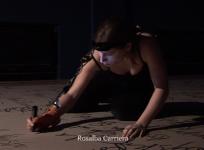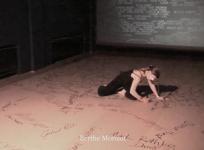 Ana Čigon - Dear Ladies, Thank You (Kapelica Gallery)
(00:05:06)
Subtitle:
Digital performance
Production:
Galerija Kapelica
,
2011
DEAR LADIES, THANK YOU - Ljubljana (second version) Performance presented in Kapelica Gallery 2011 Idea, performance and technology: Ana Čigon Additional technical support and programming: Vasja Progar The performance Dear Ladies, Thank You critically addresses the issues of (in)visibility of women artist in the art world. Instead of addressing my critique directly to the public sphere, and instead of analysing statistical facts about the presence of women artists' works in contemporary art instituti...
Add to playlist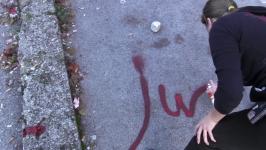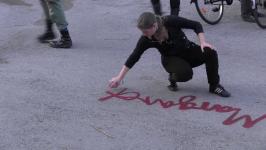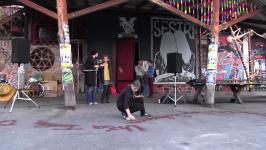 Ana Čigon - Dear Ladies, Thank You – Red Dawns
(00:12:30)
Production:
KUD Mreža
,
2013
Dear Ladies, Thank You is an evolving performance that has been presented in several variations. The common thread that connects all versions is the discourse of the under-representation of women in art history, art theory, art institutions, and in the broader collective memory. The content and the visual aspect of the performance vary according to the context within which it is presented, and according to the gathered findings of previous performances. One of the issues that have become apparent in the pre...
Add to playlist