DIVA sound
33 results in works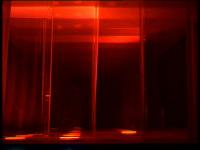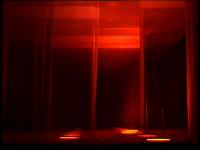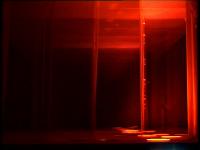 Zmago Lenardič - Fireworks
(00:10:10)
Production:
2006
Video documentation of an installation presented in the exhibition Liquid Space in 2006, shot with a static camera positioned in front of the work. A series of blinking red-light spots that switch on and off one after the other, creates a rhythmic correspondence between the light and the music. The light seems challenging the perceptive faculties of the viewer by drawing a visual interpretation of Bach's Kleine Preludien, and at the same time evoking the mechanism of a piano keys. The spot reflections and t...
Add to playlist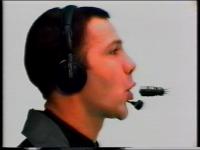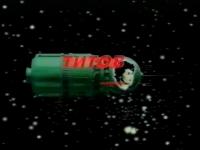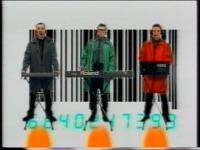 Sašo Podgoršek - Valentina
(00:03:54, 00:04:02)
Production:
1996
Music video for the song Valentina, performed by band Komputer.
Add to playlist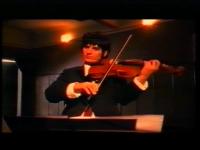 Sašo Podgoršek - Adaggio
(00:05:36)
Production:
1997
Mucis video for the song Adaggio by Slovenian group Enzo Fabiani quartet.
Add to playlist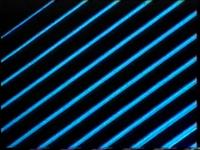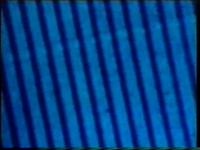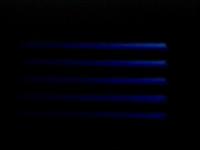 Oliver Marčeta - Avantgarde film
(00:05:18)
Production:
Računalniško producirane črte - vertikalne in horizontalne, sinhrono z glasbo prekrivajo površino ekrana. Glasba spominja na odrezavo pihanje vetra, ki je silovito in se stopnjuje, črte pa se z njo redčijo in gostijo - ekspresivno.
Add to playlist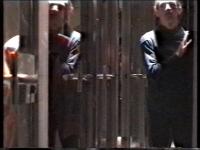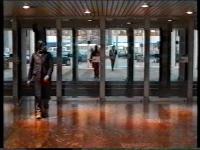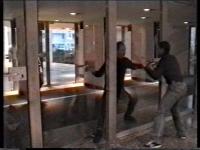 Apolonija Šušteršič - Entrance de Singel
(0:05:50)
Production:
1997
Javni plesni performans, izveden na lokaciji Vlaams cultureel centrum de Singel v Antwerpnu, Belgiji. Posnetki vstopanja v zgradbo in dogajanja pri notranjih vhodnih vratih kulturnega centra. Kamera je statična, posnetki so režirani in zmontirani - gre za plesni performans med vrati. Site specific zvočna intervencija.
Add to playlist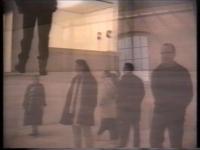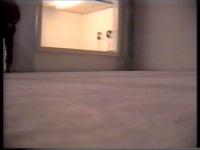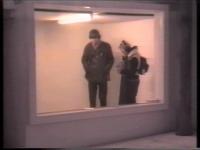 Apolonija Šušteršič - Studio 016
(0:02:11)
Production:
1995
Zvočna intervencija v prostorih Rijksakademie van beeldene kunsten Amsterdam. Video prikazuje posnetke postopnega vstopanja v svetli prostor, snemanje tal ob hoji, snemanje obiskovalcev, ki poslušajo instalacijo na slušalke. Kamera je statična, na trenutke tudi premična. Na koncu videa se prostor postopoma izprazni. Zvočna kulisa, ki opremlja posnetek, je sestavljena iz korakov in hrupa obiskovalcev.
Add to playlist
Miha Vipotnik - Videogram 4
(00:28:59)
Production:
RTV Ljubljana
,
1976/79
Video is a final result of a same named project conducted in Jakopič gallery, which was recorded by the author with five cameras. The study of the limits of video, using painting and performative elements, achieves an effect of an innovative and unique visual and sonic experience by exploring image and sound.
Add to playlist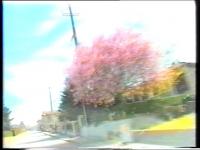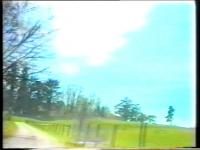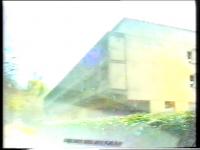 Apolonija Šušteršič - Perspectives emouvantes
(0:03:39)
Subtitle:
MTV for La Tourette
Production:
Rijksakademie van beeldende kunsten Amsterdam
,
1996
This is a compilation of four short video films, made in the La Tourette Dominican monastery near Lyon, which was constructed in the early sixties according to the plans of Le Corbusier and with the participation of mathematician, musician, and composer Iannis Xenakis. Through the clearly visible car window, which eliminates the simulation of the viewer's direct contact with the landscape in motion, we see a series of serene passing scenes of the countryside. The only disturbance in this idyll is the di...
Add to playlist
Duba Sambolec - Tour de Place
(00:12:06)
Production:
Duba Sambolec
,
2001
Video is a performance carried out by one of the artists in front of and the other behind the camera. Pernilla Edholm guides Duba Sambolec and consequentially the viewer around an empty space and together they explore it in an ironic manner. Edholm establishes a character of a guide/sales agent, who conceptualizes the space and searches for meanings and contents that aren't there. Artists return once more to an unaltered space and end the video in the street in front of the building. Video is filmed with...
Add to playlist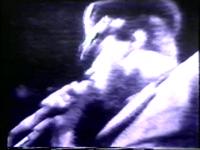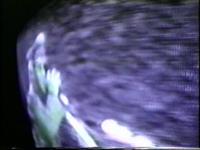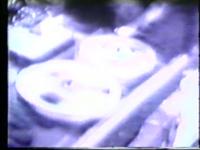 Marijan Osole - Max - Morte ai sciavi
(0:16:28)
Production:
ŠKD Forum, Škuc
,
1983
Music video is a montage of Laibach concerts in 1982 and 1983 combined with shots played on TV screen and scenes from a video Documents of Oppression. Video is characterized by a specific dark atmosphere. It was made by Škuc-Forum production.
Add to playlist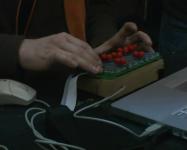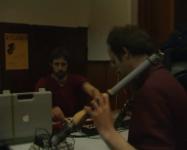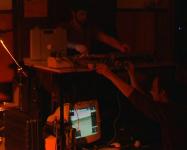 Borut Savski - Problemloss Orchestra
(00:04:52)
Subtitle:
pred nastopom v Berlinu
Production:
2006
Problemloss Orchestra je bila projektna skupina (Luka Prinčič, Matjaž Manček in Borut Savski), ki je nastopala v letih 2005 in 2006. Posnetek je z nastopa v Berlinu. Posnel je Neven Korda.
Add to playlist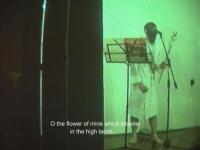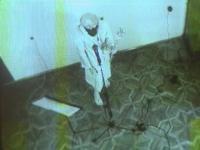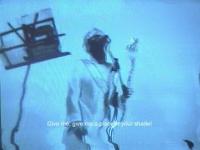 son:DA, Erinc Seymen - Performance for a Poem 2
(00:08:48)
Subtitle:
Maribor
Production:
2006
The two channel video is a performance and site-specific installation realised in Istanbul and Maribor. In the second one it's clear that the stage where the performer acts and the public space are definitely separated. The low resolution image allows a digital manipulation of video and sound made of pixelization, distorsion, colour key glitch, streching of the image. Key role is given to the recitacion of a Turkish poem of the '30, a remarkable example of nationalist rethoric. The sound and the video imag...
Add to playlist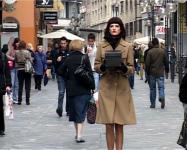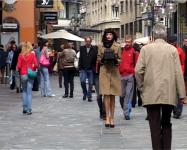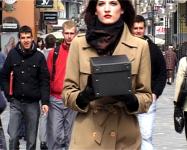 Maja Slavec - Woman Beauty Power Less
(00:04:40)
Production:
2008
A well-dressed woman is carrying with her a black box which has inside the sound of the countdown before the explosion of a bomb. She is walking with a resolute gait on the main street of Ljubljana during the rush-hour as a Suicide-bomber. With this action she is looking to provoke the people and attract their attention to this possible terroristic attack.
Add to playlist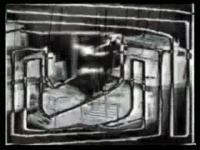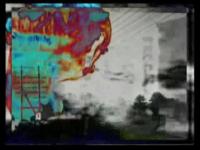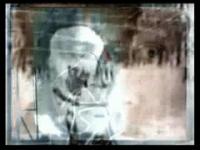 Maja Smrekar - Imaginarij elektromagnetnih transformacij
(0:28:39)
Production:
Smrekar, Maja
,
2009
Experimental video and sound work with multi-layered structure is made with various technological means from the perspective of investigative and formal video and sound approaches that the artist finds in the crossroad of analogue and digital manipulations of images. She uses numerous means for manipulation and processing of picture such as layering, fast switching between the shots and distortion that together make complex abstract effects. The motives are changing with speed, and they are notably connecte...
Add to playlist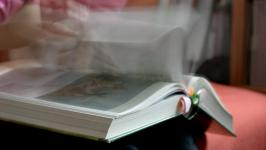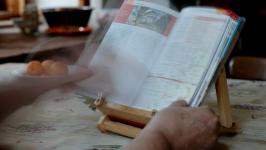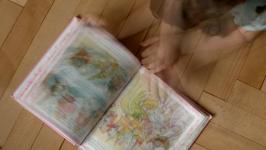 Amir Muratović - From the Life of Books
(00:03:55)
Production:
Muratović, Amir
,
2010/2011
The video consists of various scenes of browsing through books. The author focuses primarily on the movements of the readers' hands and their interaction with the book. The abstract image of the book pages is due to the delay in the montage. Since the noise of browsing is not in line with the motion, the act of reading gets additional dramaturgical tension.
Add to playlist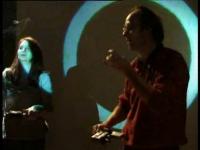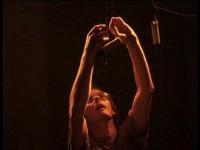 Borut Savski - Multimedia
(00:03:53)
Subtitle:
Mali
Production:
Borut Savski
,
2008
Omnibus dokumentarnih video in fotografskih posnetkov instalacij in performansov med leti 1999 in 2008.
Add to playlist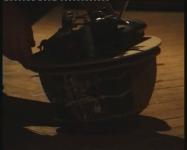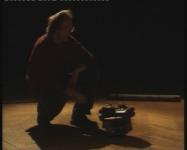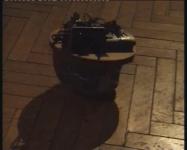 Borut Savski - Plesalec
(00:17:23)
Production:
Galerija Kapelica
,
2005
Posnetek performansa, ki se je zgodil v galeriji Kapelica. Borut Savski je izdelal stroj, ki samostojno deluje in na ta način ustvarja svojo lastno umetnostno prakso. Avtorjevo vprašanje zadeva predvsem prinicipe subjektivacije. Plesalec nam predlaga čisto novo subjektivacijo umetniškega početja skozi gib in zvok in ne več skozi besedo in jezik.
Add to playlist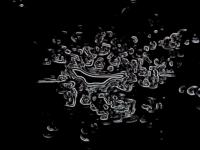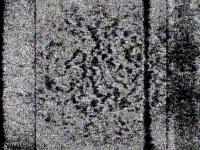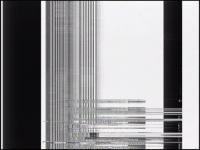 Luka Dekleva - FeedForward Cinema
(00:05:25)
Production:
codeep
,
2007
Video dokumentacija performansa iz Kinodvor dne 19. oktobra 2007. Delo Feedforward Cinema nastaja z interakcijo dveh video naprav, ki si vzajemno pošiljajo signale in tvorijo zaprt krog informacij. Rezultat spominja na različne vzorce od zelo organskih oblik do strogo geometričnih in točno omejenih polj, ki v določenem trenutku raspadejo in odprejo polje za nove oblike. Vzorci so vedno ne-narativni. Če je na začetku tvorba, ki spominja na molekulano strukturo, proti koncu postaja vse bolj grafična. Vs...
Add to playlist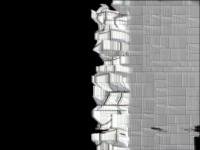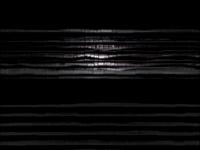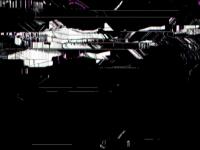 Luka Dekleva - City Off Season
(00:05:44)
Production:
2006
City of Season je video za istoemenski glasbeno delo beograjskega umetnika za hrupno glasbo (noise) WoO. Luka Dekleva generira video pokrajino na podlagi počasnega zvočnega ritma, ki je povezan z manipulacijo mozaičnih priključkov v programu PureData. Iz grafičnega vzorca oblikuje trodimenzionalni prostor. Bolj kot slika "razpada", bolj prisotna je tretja dimenzija, vse do trenutka, ko se v preplatanju prostorskih osi, slika spet poenoti v eni ravni površini raspadajočega vzorca.
Add to playlist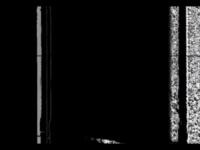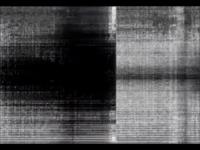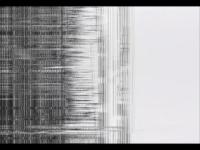 Luka Dekleva - lOw/Tuning
(00:07:08)
Production:
2007
Pri video delu lOw/Tuning gre za isti princip kot pri delu Feedforward Cinema. Z interakcijo dveh video naprav, ki si vzajemno pošiljata signale in tvorita zaprt krog informacij, pride do realizacije deloma nepredvidivih struktur, ki se pojavlajo kot hrup, motnja ali feed-back. lOw/Tuning je tako s stališča zvoka kot videa zelo minimalističen. Podobe pogosto na kratko izstopijo iz popolne črnine, da bi se nemudoma pogrznile nazaj v globino. Prostor tvorijo bele črte, ki s premikanjem in repeticijo po...
Add to playlist