DIVA politics
38 results in works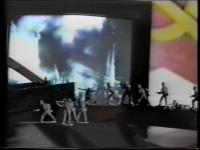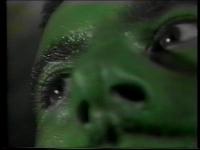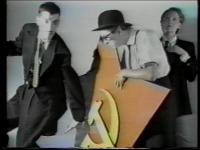 Marko Kovačič - Song of Flesh and Image Was Made Body
(00:15:56)
Production:
ŠKUC - Forum / koprodukcija Marijan Osole - Max
,
1985
The story of the narrative is based on genre crime fiction. The images are filled with citations from the history of art and cinema (Man Ray, S. Eisenstein) and are further stratified and multiplied. The dynamics of the image fraught with a typical cinematic suspence, is curtailed to the music ful of suspenz (Bernard Herrmann).
Add to playlist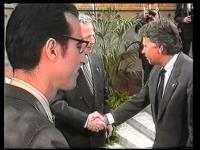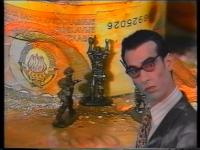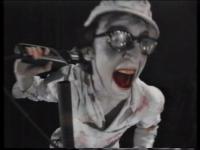 Marko Kovačič - No More Heroes Any More
(0:18:15)
Production:
V.S. VIDEO/Forum Ljubljana
,
1992
Video deals with the theme of war in a parodic and grotesque manner. With Chroma key procedure the two main protagonists or shall we say antagonists - evil and conniving political leaders are set inside a TV studio, where so called Royal game takes place. War battle metaphorically packed as a twisted game of chess, which sees real people as toys in the hands of malicious and greedy politics, is getting more and more insane and uncontrollable. Performative character of the video allows the actors to exagge...
Add to playlist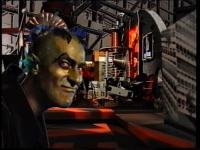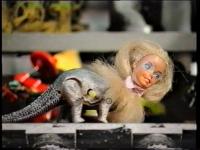 Marko Kovačič - Naprej v preteklost / Forth Into the Past
(0:09:30)
Production:
Forum Ljubljana, VPK
,
1995
The video deals with our understanding of the distant future, presented through a concrete example of the 23rd century archaeology. A narration of a professor archaeologist leads us through the story as he guides his student through one of the main archaeological sites in the City of Catastropolis, where so-called Plastoses, who (will) survived the atomic catastrophe live. These half-organic half-mechanical creatures form a comprehensive civilisation of Plastos, which is the author's subject in a series of...
Add to playlist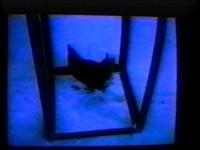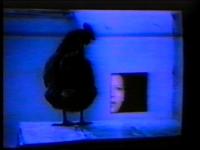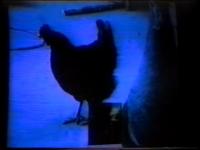 Damijan Kracina - Kurca / Little Hen
(00:02:55)
Production:
1996
The work was made in the studio of the sculpture department at the Academy of Fine Arts. A hen appears in the studio and waddles across the room. The prevailing colours of the image are various shades of blue. The hen is caught in a sculpture installation with a television set screening scenes from current Slovenian politics, with swastikas and church services. At the end, the picture completely disintegrates, with only the footage of the hen remaining, liberated from the media field/television. Animal righ...
Add to playlist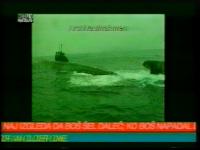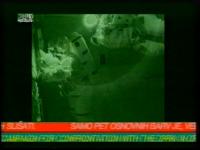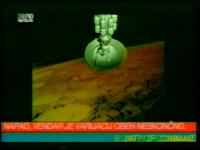 Marko Peljhan - The Park of Culture (TV situation)
(00:07:44)
Subtitle:
part of Media in Media exhibition
Production:
Projekt Atol, SCCA-Ljubljana, VPK
,
1996
If television bombards us with information, then this TV situation explicitly shows it. Images of earths' surface and human, especially technological activities on it are described in double captions, which look like stock quotes and differ in language (English and Slovene) and speed. The first line is describing, the second is explaining. The TV situation can be understood as a cradle for somebody discovering the world. The textual material is the translation of Sun Tzu's The Art of War and the compendium...
Add to playlist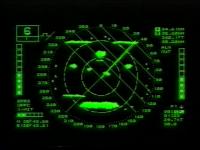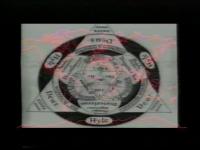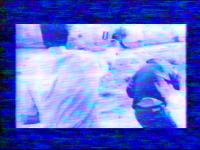 Marko Peljhan - RSS Atol - Projection
(00:58:03)
Production:
Projekt Atol
,
1993
The video works for EGORHYTHMS and ATOL were conceived as the integral part of these projects. They were thought of as pictures from the inner screens of actors, rhythmical images, which interplay with alchemical symbols and abstract visualisations of communication lines. For theL Egorhythm III video, the main motive is Slovene poet Srečko Kosovel's poem Kons 5, and the rss ATOL - projection ends with a photo sequence of Serbian policeman executioning a Muslim inhabitant of the town of Brčko during the wa...
Add to playlist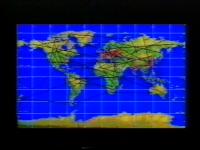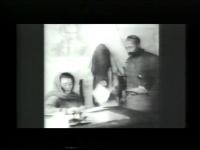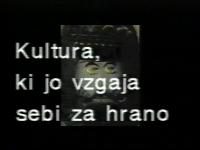 Marko Peljhan - Egoritem I, II, III / Egorhythm I, II, III
(0:30:13)
Production:
1993
Three Egorhythms, rhythm and scene structures were the material for Peljhan's final production of the Project Atol, the first project by which he began to transfer his activities from theater to the expanded sphere of contemporary art. NOTE: On the artist's request, the full video is not published on-line; it is kept and on view only in the DIVA Station Mediatheque at Metelkova 6, Ljubljana.
Add to playlist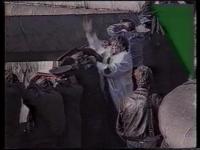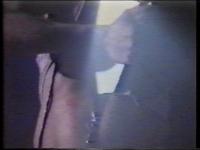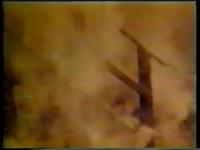 Mirko Simić - Anti Nazy Mix
(00:18:02)
Production:
V.S. Video / Forum, Strip Core & Bris
,
1993
A collage of documentary shots of totalitarian regimes of various periods and places.
Add to playlist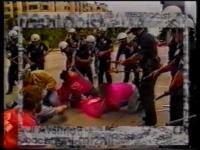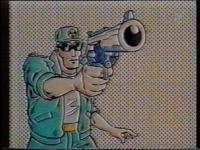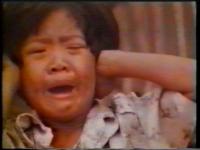 Mirko Simić - Anti Nazy
(00:09:06)
Production:
Bris & VS Video / Strip core
,
1992
A collage of documentary shots of totalitarian regimes of various periods and places. (VD)
Add to playlist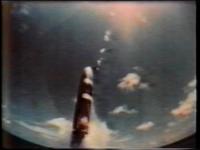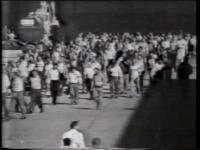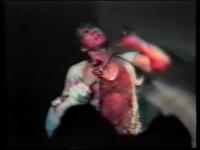 Mirko Simić - Assimilate
(00:08:18)
Production:
VS VIDEO / Škuc - Forum Ljubljana
,
1989
Video spot skupine Skinny Puppy. prizori destruktivnih vojnih misij so vpletene v prizore ljubljanskega koncerta skupine. Avtorju je uspelo zadržati kontekstualno koherentnost in je s tem tudi preispital okolje subkulture kot aktivnega in agresivnega ogovora na družbo.
Add to playlist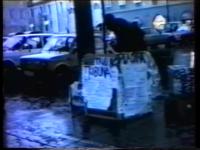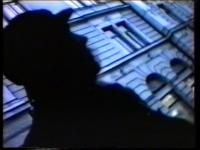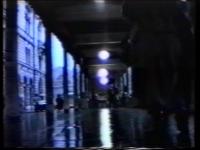 Rok Sieberer Kuri - Portret Koncilja
(00:03:23)
Production:
V.S. - D.V.
,
1990
Posnetki središča Ljubljane s kamero v roki, posnetki reke Ljubljanice v katero pada dež in ujet pogled na prodajalca revije Tribuna in Mladina - to je Brane Koncilija, pesnik, glasbenik ter punk / hard core aktivist iz Dolenjske. Z njim avtor izvede intervju o tem, kako se tiskovina prodaja in kakšne so njegove metode prodaje.
Add to playlist
ZANK - Divja horda
(00:05:40)
Subtitle:
Tako mladi (kompilacija Borghesia)
Production:
FV Video / ŠKD Forum
,
1984
Music video for a song by the Borghesia group is a part of a compilation So young. This first video cassette was released in 1985 at Založba FV. ------- The Wild Bunch is a music video by the Borghesia group. It is a part of a compilation of the Borghesia video clips (So Young, The Wild Bunch, He, Too Much Tension, Cindy, A.R., ZMR), issued in 1985 as the first video cassette by the FV Label. These are short, almost "film-like" stories focused primarily on the iconography of the body in urba...
Add to playlist
ZANK - 400
(0:03:55)
Production:
TV Slovenija & PIAS
,
1991
Music video by Neven Korda for the song 400 by Borghesia (PIAS 1991) is a collage of different found footage, remakes of a performance by Marko Kovačič and Sebastjan Starič from 1991 and edited recordings of scenes performed by a theater group Gledališče za proizvodnjo fikcije, both members of Borghesia group and deaf-mute students. "400 kilometers is the distance between Belgrade and Zagreb, two cities of the same country in 1991." (Videodokument) ------- Borghesia (1983 - 1939) was a m...
Add to playlist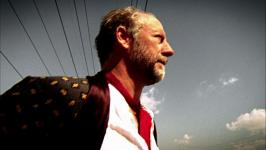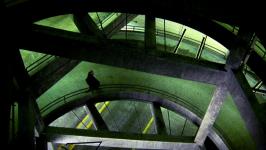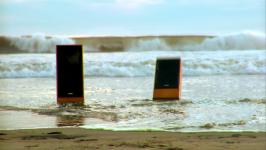 Nataša Prosenc Stearns - The Trial of Socrates (trailer)
(01:24:00 (trailer, 00:03:00))
Production:
Kanalya Pictures
,
2010-2013
Omnibus 23 filmskih režiserjev in videastov iz različnih kulturnih okolij, med njimi sta tudi Jasna Hribernik in Zmago Lenardić. Pobudnica in glavna režiserka je Nataša Prosenc Stearns. Drugi sodelujoči: M. Basso, J. Beckhardt, J. Berry, N. Buchanan, J. Church, S. Elam, S. Gill, T. Grace, J. Hribernik, A. D. Irvine, N. Kiang, R. Kobayashi, K. Kuhne, Z. Lenardič, A. Libri, P. Marescotti, D. O'Brien, W. Romeo, M. Romero, Y. Stanchev, W. Stiner, W. Zane Film je eksperiment v koeksistiranju različn...
Add to playlist
Duba Sambolec - Airport 2
(00:31:44)
Subtitle:
NoHomeVideos©
Production:
Duba Sambolec
,
2000
Video performance captures a modestly furnished space inside which performers move. Shots are static and unedited. One after another or polyphonically performers repeat the conjugation of the sentence "I am the centre". They use different technical accessories as for example microphone or megaphone. The happening is drily and dull, it has no dramaturgy and it is based on repetition. Author uses the video to stress the repeating paroles, which are a productive tool for political indoctrination, p...
Add to playlist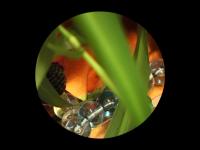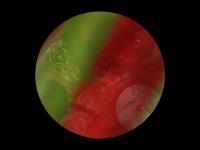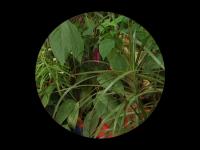 Duba Sambolec - Collectors #2
(00:15:15)
Production:
Duba Sambolec
,
2001
Video work is a research in the field of personal memories, their collected fragments, of the articulation of holes in the memory and missing evidence. The whispering of the author follows the whole line of recordings in a nondramatic, mystical and calming manner and works as a narration. Shots transition from focused to blurry in a slow rhythm. The video is limited with a round frame. In a series of works Collectors the author deals with an individual trapped in a subordinate position and with person...
Add to playlist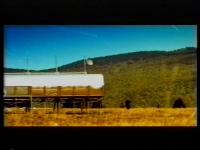 Sašo Podgoršek - Mobitel WAP
(00:00:33)
Production:
Agencija 41 / Nord Cross
,
2000
Oglas prikazuje projekt Makrolab avtorja Marka Peljhana. Makrolab je visoko tehnološka postaja, ki povezuje znanost in umetnost. Služi kot prenosnih telekomunikacijskih valov in se odziva na frekvenčne spremembe v okolju.
Add to playlist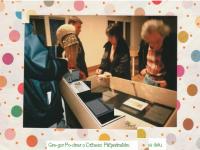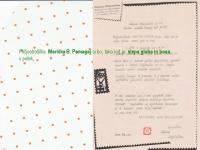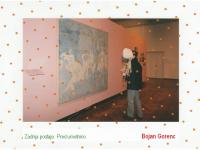 Milena Kosec - Marička B. Pomagaj ante portas
(00:09:10)
Production:
2009
Marička B. Pomagaj ante portas je umetniška akcija v okviru Državice Ptičjestrašilne. Njena državljanka Marička B. Pomagaj si je v petek, 5. januarja 2001, ob 17. uri s pomočjo asistenta Tomaža Trčka ogledala razstavo Vulgata, U3 – tretji trienale sodobne slovenske umetnosti, ki jo je kuriral Gregor Podnar. Državna inštitucija se v primeru U3 ni korektno obnašala do ustvarjalcev Državice Ptičjestrašilne, kar je izzvalo prepoved uporabe gradiva o Državici. Milena Kosec, takratna uradno...
Add to playlist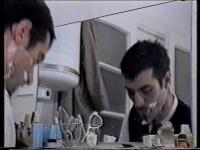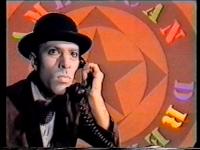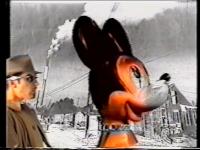 Marko Kovačič - American Dream
(00:06:43)
Production:
Brut film
,
1986
The hero first appears in real surroundings (the documentary effect), but in the next moment he finds himself in front of a rich fine-art scenery. The chroma-key effect is used to manifest some other world (the illusion of dreams). The scenery, however, does not give the impression of immobility, but appears dynamic because of the changing surfaces; this is enhanced also by the constant motion of the hero ceaselessly changing between two roles, the pursuer and the pursued, and thus presenting the Hollywood-...
Add to playlist
Sašo Podgoršek - Anglia
(0:03:51)
Production:
Mute Records
,
2006
Video for a song Anglia by Laibach group takes a middle age interior for its set. With an established scene in which an old lady is preparing lunch it reminds us of a Vermeer painting. The idyllic scene soon turns and the happening moves into a dark cellar, where the woman keeps her locked up prisoners. Allegory of the English queen and her subjects, living of queen's attention, opens an interpretation of the video as an antihimn of the British monarchy.
Add to playlist