DIVA computer graphics
26 results in works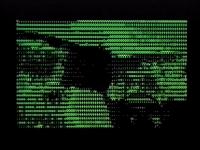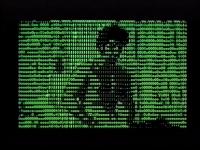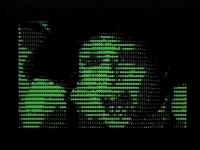 Vuk Ćosić - Deep ASCII
(01:00:05)
Production:
1998
The ASCII conversion of the famous porno film Deep Throat.The author reduces volume of the image to a combination of black and green with various symbols. He is interested about durability of data, but also posses a more complex question about the transfer of information. Video Deep ASCII plays with the limit where information disappears.
Add to playlist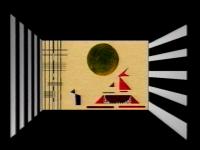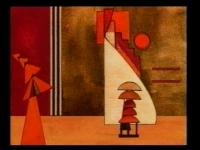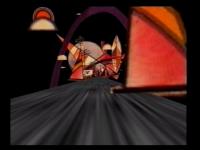 Marko Peljhan - LADOMIR ФАКТУРА: PRVA POVRŠINA - MIKROLAB V1.0
(00:23:10)
Production:
Projekt Atol, A Team of Three Production, Aster
,
1994
Računalniška video animacija v živo je bila zamišljena kot gledališka igra brez igralcev v kibernetičnem prostoru. S podobno idejo je Vasilij Kandinski leta 1928 na podlagi skladbe Modesta Mussorgskega Slike z rastave (Bilder einer Ausstellung) zasnoval programsko gledališko predstavo, ki je bila docela sestavljena iz mehaniziranih slik in objektov brez igralcev. Video animacija je bila pripravljena, modelirana in rendrirana s pomočjo programa, ki so ga posebej napisali z orodjem SGI Crimson animaci...
Add to playlist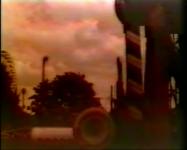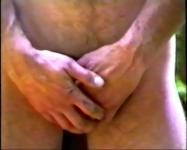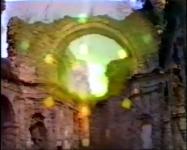 Media Teror, Rok Sieberer Kuri - Media Teror Chroma Quart Mix (mix II.)
(00:03:39)
Production:
Media Teror
,
1998
Fast changing images of a city, TV recordings, nature and objects inside nature, which are completed with art forms by different editing techniques. Dynamic hand held camera shots are processed with overlaps and chroma key effect. The content is hidden in the gaps: in the symbolic forms and association leaps in the selection of the shots, atmospheres and surroundings. Synchronous image and sound make the work resemble a music video.
Add to playlist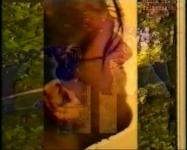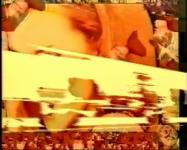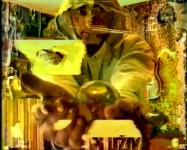 Media Teror, Rok Sieberer Kuri - Media Teror Croma Quart Mix (mix III.)
(00:06:44)
Production:
Media Teror
,
1998
Hitro menjujoče podobe mesta, televizijskih posnetkov, narave in objektov v naravi, ki jih z različnimi montažnimi tehnikami dopolnjujejo likovne forme. Gre za prekrivanje in croma key, posnetki kamere so večinoma iz roke in so dinamični, izgleda da gre za naključno lovljenje materiala. Vsebina je skrita v vrzelih: simbolnih formah in asociacijskih preskokih izbire posnetkov, ambientov in okolja. Gmote posnetkov prehajajo in se kopičijo - prekrivanje v izbranih kompozicijah, ki so zelo likovne. Na vi...
Add to playlist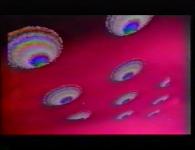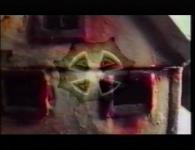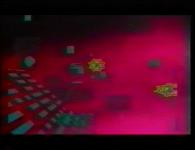 Rok Sieberer Kuri - Dobrodošli
(00:06:36)
Production:
Media Teror, Forum Ljubljana
,
1996
Welcome is a short experimental video film which combines computer graphics and video image. The resulting new picture produces a new and different vision and meaning. The product of metamorphosis leaves the viewer with his/her own understanding of the work. (VD)
Add to playlist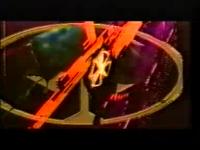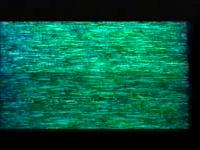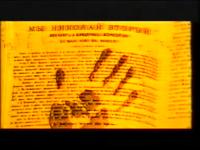 Rok Sieberer Kuri - Chroma Quart Mix I
(00:34:15)
Production:
V.S. Video / Forum Ljubljana
,
1997
The video collage has a firm structure defined in the scenario. Several videos with different basic messages, accompanied by wild and loud music, are combined into a peculiar, but unique story (A Bomb at Noon, Welcome, Chroma Qart Mix, Vivisection).
Add to playlist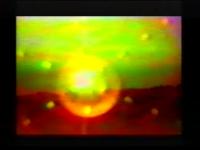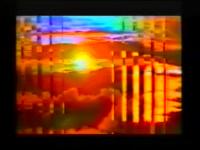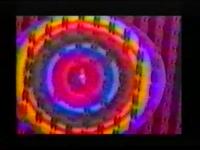 Rok Sieberer Kuri - Technotime
(00:30:11)
Production:
Media Teror
,
1999
Video is playing with abstract forms of coloured masses dancing on the screen and changing shapes. The artist uses found footages from television news reports that he digitally manipulated, he typically uses fast changes of scenes and fast rhythm of video editing.
Add to playlist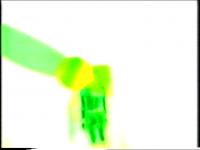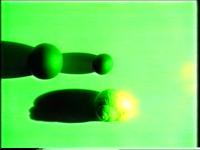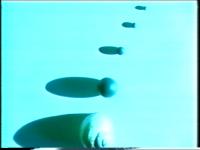 Oliver Marčeta - Zelenjavna mavrica
(00:03:06)
Production:
Polž iz plastelina, ki lovi svoj rep, drsi po površini ekrana, kjer se pojavijo tudi krogljice, ki spominjajo na zvezde. V središču pozornosti je njegova hiška, ki jo osvetljujejo različne barve. Video pogosto funkcionira kot abstraktna slika. Barvni in svetlobni kontrast je zelo močan in ustvarja psihedelično vzdušje.
Add to playlist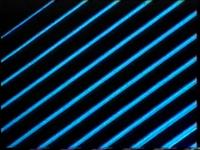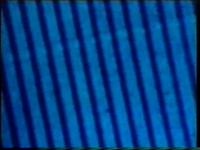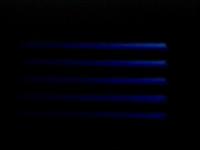 Oliver Marčeta - Avantgarde film
(00:05:18)
Production:
Računalniško producirane črte - vertikalne in horizontalne, sinhrono z glasbo prekrivajo površino ekrana. Glasba spominja na odrezavo pihanje vetra, ki je silovito in se stopnjuje, črte pa se z njo redčijo in gostijo - ekspresivno.
Add to playlist
ZANK - Tako mladi / So Young
(00:30:50)
Subtitle:
Kompilacija glasbenih spotov skupine Borghesia (Tako mladi, Divja horda, On, Preveč tenzije, Cindy, A.R., ZMR)
Production:
FV Video, ŠKUC Forum
,
1985
A compilation of the Borghesia video clips (So Young, The Wild Bunch, He, Too Much Tension, Cindy, A.R., ZMR), issued in 1985 as the first video cassette by the FV Label. These are short, almost "film-like" stories focused primarily on the iconography of the body in urban surroundings. One of the clips presents a pioneer use of computer graphics. (Source: Videodokument)
Add to playlist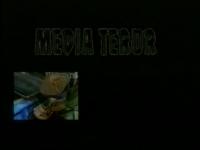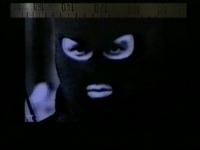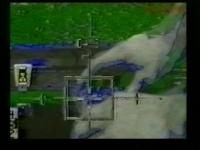 Rok Sieberer Kuri - Chroma Qart Mix Light + Ideology (Last part)
(00:10:55)
Subtitle:
Media Teror predstavlja Short Video Films
Production:
Media Teror
,
2002
Video v levem spodnjem kotu prikazuje proizvodni obrat za predelavo lignjev, posnetke pa spremlja poljudno-znanstveni komentar, ki podaja statistiko letne porabe lignjev. Sledi insert z vroče linije nedefiniranega nemškega TV programa in kompilacija podob/glasbe iz ostalih del.
Add to playlist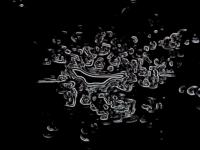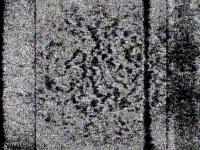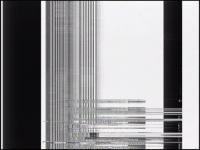 Luka Dekleva - FeedForward Cinema
(00:05:25)
Production:
codeep
,
2007
Video dokumentacija performansa iz Kinodvor dne 19. oktobra 2007. Delo Feedforward Cinema nastaja z interakcijo dveh video naprav, ki si vzajemno pošiljajo signale in tvorijo zaprt krog informacij. Rezultat spominja na različne vzorce od zelo organskih oblik do strogo geometričnih in točno omejenih polj, ki v določenem trenutku raspadejo in odprejo polje za nove oblike. Vzorci so vedno ne-narativni. Če je na začetku tvorba, ki spominja na molekulano strukturo, proti koncu postaja vse bolj grafična. Vs...
Add to playlist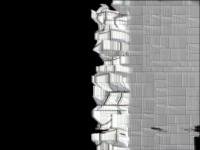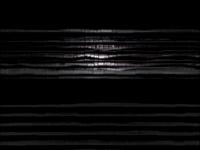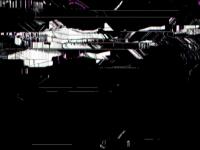 Luka Dekleva - City Off Season
(00:05:44)
Production:
2006
City of Season je video za istoemenski glasbeno delo beograjskega umetnika za hrupno glasbo (noise) WoO. Luka Dekleva generira video pokrajino na podlagi počasnega zvočnega ritma, ki je povezan z manipulacijo mozaičnih priključkov v programu PureData. Iz grafičnega vzorca oblikuje trodimenzionalni prostor. Bolj kot slika "razpada", bolj prisotna je tretja dimenzija, vse do trenutka, ko se v preplatanju prostorskih osi, slika spet poenoti v eni ravni površini raspadajočega vzorca.
Add to playlist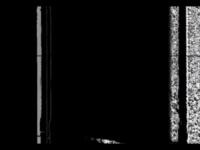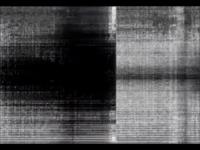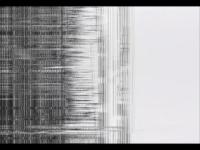 Luka Dekleva - lOw/Tuning
(00:07:08)
Production:
2007
Pri video delu lOw/Tuning gre za isti princip kot pri delu Feedforward Cinema. Z interakcijo dveh video naprav, ki si vzajemno pošiljata signale in tvorita zaprt krog informacij, pride do realizacije deloma nepredvidivih struktur, ki se pojavlajo kot hrup, motnja ali feed-back. lOw/Tuning je tako s stališča zvoka kot videa zelo minimalističen. Podobe pogosto na kratko izstopijo iz popolne črnine, da bi se nemudoma pogrznile nazaj v globino. Prostor tvorijo bele črte, ki s premikanjem in repeticijo po...
Add to playlist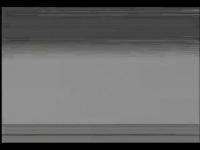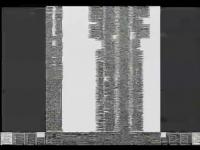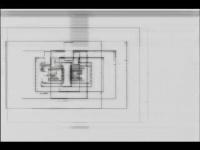 Luka Dekleva, Luka Prinčič - Schizogram
(00:14:22)
Production:
2009
Schizogram je posledica zlorabe oziroma namerno neravilne uporabe, analogne in digitalne video opreme, ki posledično proizvaja nepredvidljive podobe. Schizogram predstavlja abstraktno estetiko računalniških napak. Rezultat tega procesa je grafična estatika, ki je včasih podobna animirani jedkanici, pri kateri razlivanje tinte ustvarja animacijo. Prostor je večinoma dvodimenzionalen; samo v srednjem delu je s ponavljajočo obliko kvadrata nakazana tretja dimenzija. Delo ima v naprej predvideno dramaturš...
Add to playlist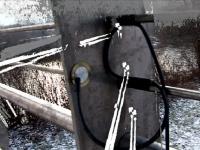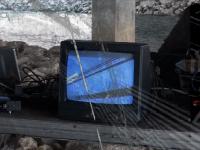 Luka Dekleva, Luka Prinčič - Singing Bridges Bizovik
(00:04:07)
Production:
Kapelica, Codeep. KinoDvor
,
2008
Singing Bringes Bizovik is a video performance in which the sound is coming from the microphones mounted on cables and construction of the bridge. Thus, Jodi Rose and Luke Prinčič combined the recorded sound material in a live event and a video of the bridge that has been simultaneously manipulated by Luka Dekleva. Artists escalate the presence of environmental sound, in order to expand the importance of sound architecture as the structure of the sound field, and connect it directly with the space. Physic...
Add to playlist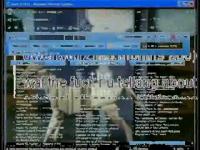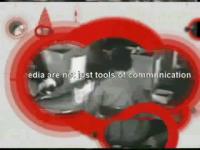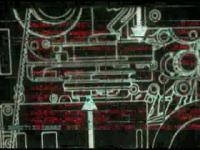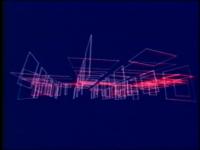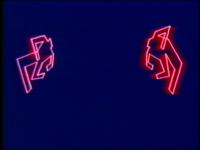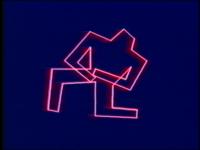 Goran Devide - Previše tenzije
(00:03:39)
Production:
FV Video, ŠKUC Forum
,
1985
Computer animation is a music video for a song by group Borghesia. The author uses formally simple animation, which due to light line on a blue surface, creates an illusion of depth. Strong contrast functions aggressively. Animated anthropomorphic figures move together and one against the other, but there is always tension between them. The animation is author's interpretation of estranged and shallow civilization. ------- Borghesia (1983 - 1939) was a multimedia group (concert performance, video works,...
Add to playlist
Neven Korda - Discipline
(00:03:45)
Subtitle:
from a compilation of the Borghesia video clips The Triumpf of Desire
Production:
Brut, VS Video / Forum, E-motion film, TV Slovenija & PIAS, FV video
,
1989
A layering of music video images onto planes creates a feeling of saturation with techno-culture and ends up with the feeling of anxiety in emptiness. The architecture emerges as an icon within the social-political collage. ...[from Interview with Neven Korda / Broghesia on video Discipline] This compilation of Borghesia video clips (Document, G.U.M., Poppers, Futurists, No Hope No Fear, Discipline, Mud, She, Venceremos) continues with the iconography introduced in the So Young video, but this time it is...
Add to playlist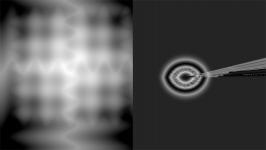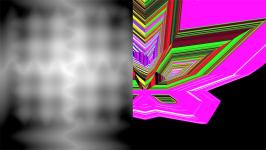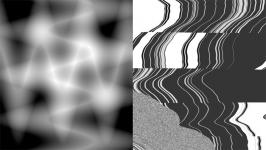 Tanja Vujinović - W-Diptych
(00:03:00)
Production:
Ultramono
,
2014
The ether landscape is an infinite playground of signals and static noise between radio channels, transmissions between various emitters such as electronic toys or gadgets, even large telecommunication systems. It is an enigmatic space, full of invisible connections between devices and people, a space usually hidden and invisible. Positioned within this space, mutating fields of fluxes, drafts of vibrations and temporary field trajectories warp in infinity. (Source: Tanja Vujinović)
Add to playlist