DIVA resistance
4 results in works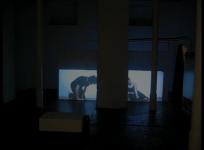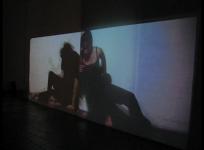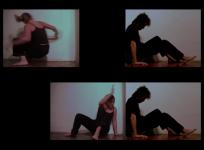 Ana Čigon - Perspective
(00:05:07)
Subtitle:
Video Installation
Production:
Ana Čigon, Galerija Alkatraz
,
2010
Delo je enokanalni video, ki združuje dokumentacijo večkanalne videoinstalacije v galeriji Alkatraz z originalnimi posnetki. Performans za video je bil predhodno posnet v prostorih galerije in nato predstavljen na treh dvo-kanalnih projekcijah v zanki. V videu se izmenjujejo posnetki prostorske postavitve z originali, ki so sestavljeni tako, da je znotraj enega kadra več posnetkov, ki simulirajo prostorsko postavitev. Video spominja na delo One more kick iz leta 2009, vendar ni njegovo nadaljevanje, am...
Add to playlist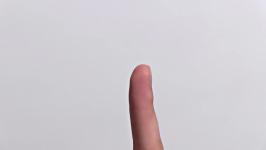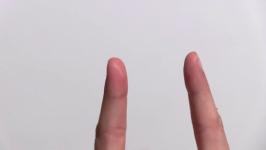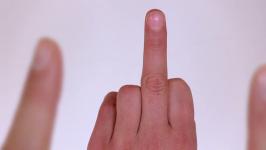 Ana Čigon - OHOHO
(00:01:30)
Production:
Ana Čigon
,
2015
Video se začne s posvetilom vsem organizatoricam in organizatorjem razstav, ki ne izplačujejo razstavnin. V ozadju se slišijo nerazločni glasovi različnih ljudi in blag ropot. Hrup spominja na zvoke z odprtja razstave. Posvetilo izgine, hrup se počasi poleže in v kader vstopi prst. Gledamo lutkovno predstavo, kjer gol kazalec, brez vseh rekvizitov, nadomešča lutko. Prvi nagovori druga dva in izkaže se, da gre za dirigenta in dva pevca tik pred nastopom. Po zvočnem znaku s taktirko sledi uvodni ug...
Add to playlist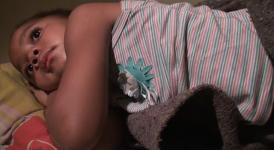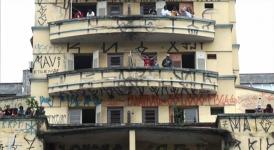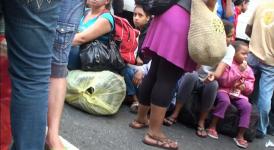 Pila Rusjan - Elisa, 5
(00:04:51)
Production:
2010
Elisa, 5 is a video about a girl who ends up on a street on her 5th birthday, is a video about reality of São Paulo, about the problem of homeless and social differences in the world. Video was produced in time of Traffic Jam #1 residency in São Paulo, Brasil. (Source: Pila Rusjan)
Add to playlist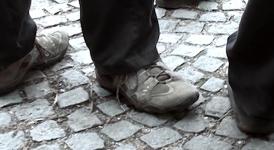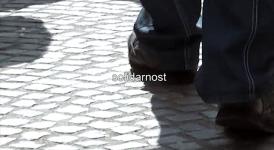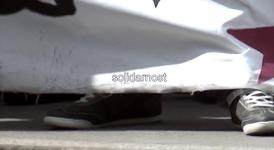 Nika Autor - Solidarity
(00:05:04)
Production:
Obzorniška fronta
,
2012
The film is a reshot of the 1973 movie Solidarity by Joyce Wieland. It documents workers' protests in Ljubljana. It raises questions such as: what is solidarity today, who is showing solidarity, with whom and when? The reshot of the movie was motivated by a current situation of mass unemployment, horrifyingly exploitative work conditions, ever more exploitative restructurations of the labour market when the question of solidarity is undermined by structures of domination. (Source: Nika Autor) NOTE: On...
Add to playlist