DIVA animation
16 results in works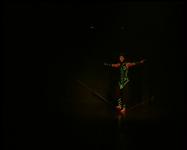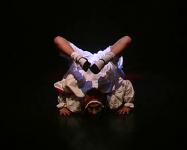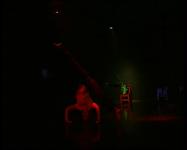 Katjuša Kovačič - Seeking Balance
(00:08:40)
Production:
Mesto žensk / City of Women
,
2009
The author, Katjuša Kovačič, in her movement debut, Seeking Balance, seeks balance in a moving, expressive, cultural, and gravitational sense; she is trying to connect different entities into a whole, and in this manner to create a story of co-existence, transition, and complementation.
Add to playlist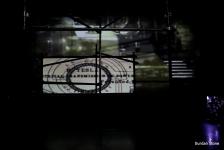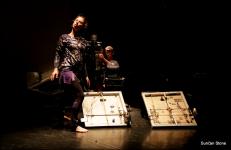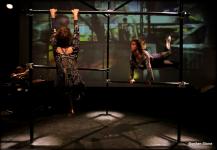 Katjuša Kovačič - Dynamic Balance (trailer)
(00:54:30)
Production:
2015
A show of physical theatre exploring the ideas of Nikola Tesla from early 20th century, by skipping over differences the performers represent a live motor. The performers explore the co-dependence of mass and energy. They seek balance and apply various means of expression to their movement, ranging from contemporary dance, acrobatics, capoeira, Chinese dance, physical and street theatre. The interaction between opposites creates the force of the collective engine. The sound also comes from two sources: t...
Add to playlist
Neven Korda - Discipline
(00:03:45)
Subtitle:
from a compilation of the Borghesia video clips The Triumpf of Desire
Production:
Brut, VS Video / Forum, E-motion film, TV Slovenija & PIAS, FV video
,
1989
A layering of music video images onto planes creates a feeling of saturation with techno-culture and ends up with the feeling of anxiety in emptiness. The architecture emerges as an icon within the social-political collage. ...[from Interview with Neven Korda / Broghesia on video Discipline] This compilation of Borghesia video clips (Document, G.U.M., Poppers, Futurists, No Hope No Fear, Discipline, Mud, She, Venceremos) continues with the iconography introduced in the So Young video, but this time it is...
Add to playlist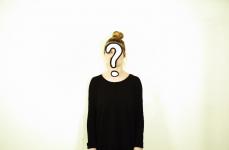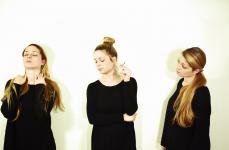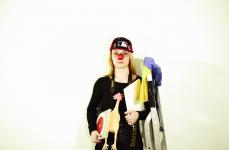 Yuliya Molina - Some-body
(00:03:50)
Production:
Zavod APIS
,
2015
Video je nastal v okviru projekta kratkih filmov 'Equality in Focus' v produkciji Zavoda Apis. Projekt usposabljanja na področju družbeno angažirane video produkcije pod mentorstvom Romane Zajec je bil zasnovan z namenom preseganja stereotipov in krepitve vloge in moči migrantskih in romskih žensk. Ena od udeleženk je bila tudi umetnica Yuliya Molina. Video je posnet v tehniki stop-motion animacije, v njem nastopa avtorica in uporablja različne rekvizite, njen glas slišimo v ozadju. Odgovarja n...
Add to playlist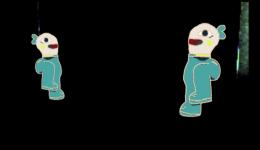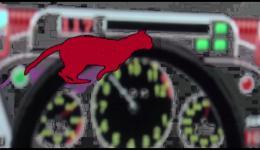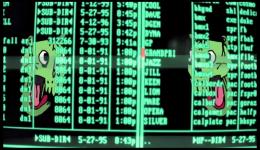 Neža Jurman - Morph
(00:02:04)
Production:
Nez Pez
,
2016
Video je nastal za potrebe pri razstavi 'Morfoze', ki je bila izvedena julija 2016. Poimenovanje instalacije na razstavi izhaja iz angleške različice grške besede morph (glasovna predstavitev morfema, najmanjšega dela besede kot nosilca pomena). Kot inspiracijo sem jemala obdelovanje posameznih elementov animacije kot zlogovanje do končnega produkta videa, ki pa nima vnaprej določenega rezultata. Tako nastane eklektičen ambient, ki bazira na grajenju in razslojevanju. Vsaka ilustracija je ročno zris...
Add to playlist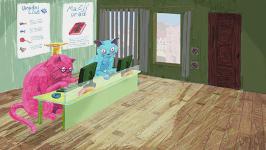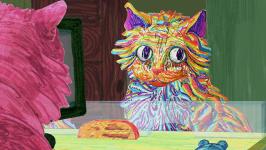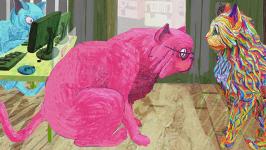 Ana Čigon - Rebellious Essence (trailer)
(00:04:59 (trailer, 00:00:22))
Production:
A.Č.
,
2017
A cat walks into the Office of the Ministry for Cat Affairs and requests for a passport. All goes pretty well until the female and male cat clerks demand to know the cat's sex. (Source: Ana Čigon) NOTE: On the artist's request, the on-line DIVA Station Archive presents only a short trailer. The video is kept and on view in the DIVA Station Mediatheque at Metelkova 6, Ljubljana.
Add to playlist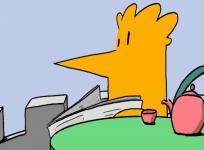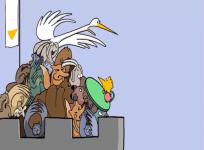 Grega Mastnak - Prince Ki-Ki-Do
(00:08:22 (odlomka, 00:02:01))
Subtitle:
One hundred unhappy mushrooms,The swamp monster
Production:
OZOR, zavod za gibljive slike, Ljubljana
,
2013/14
In a dark forest on top of a stone tower lives a small chick known as Prince Ki-Ki-Do, who is a fearless fighter for the rights of the forest inhabitants and the tiny superhero of the animation series. Prince Ki-Ki-Do is accompanied with Tine and Bine, the two Asian tiger mosquitos, and Rosalia who is the playful wild piglet in flames of prepuberty. The first two four minute episodes of the animated cartoon series are One hundred unhappy mushrooms (2013) and The swamp monster (2014). In One hundred u...
Add to playlist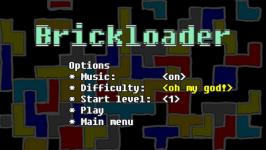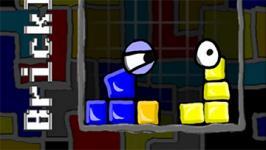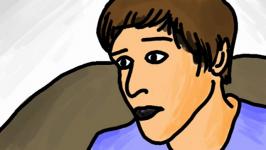 Miha Šubic - Brickloader
(00:02:07)
Production:
Famul Stuart
,
2009
If you play Tetris game for too long, bricks can come alive and help you with your addiction. (Source: Miha Šubic)
Add to playlist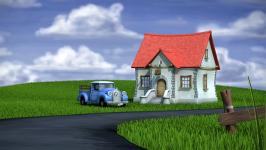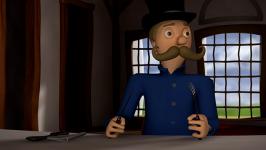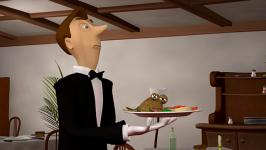 Miha Šubic - Last Lunch
(00:03:44)
Production:
Univerza v Novi Gorici, Visoka šola za umetnost
,
2011
A starving man orders food in a prestigious restaurant. (Source: Miha Šubic)
Add to playlist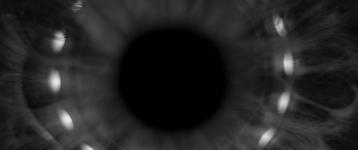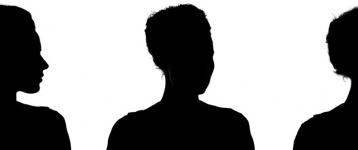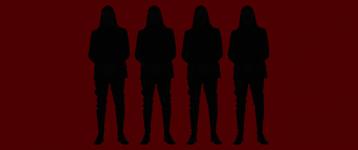 RÁTNEEK - Laibach – We Are Millions And Millions Are One
(00:04:37)
Production:
2015
Music video for Laibach's We Are Millions And Millions Are One (Spectre) deals with impossibility of love in impossible times, so dangerously close to the fictional reality of classic dystopian films, like Ridley Scott's Blade Runner or novels like Yevgeny Zamyatin's We (Мы), Laibach's inspiration for this song and the video itself. (Source: Blaž Murn, Maja Prelog) Animations taken from Vuk Jevremovic's La Isla de los Muertos.
Add to playlist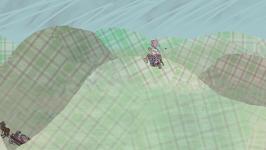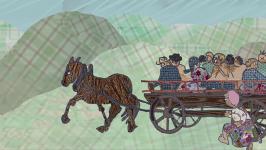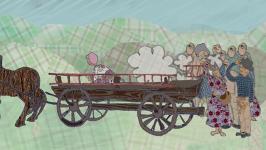 Ana Čigon - Francka
(00:01:13)
Subtitle:
part of the series Uncovering a Pig in a Poke
Production:
Ana Čigon
,
2015
The idea for animation was created at the feminist assembly Feminism to the Streets, which was held in Ljubljana in 2014. On that occasion, the participants exclaimed various slogans, among them also 'Franckas Today Are Running Faster'. Francka is a character from the book "Na klancu" [On the Hill] written by Slovene modern writer Ivan Cankar. The story is well known to all the children and adults of many generations in Slovenia, e.g. she is always humiliated for being too slow to catch the carria...
Add to playlist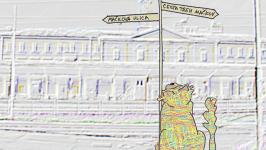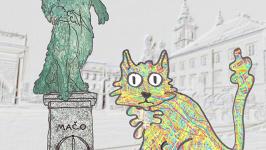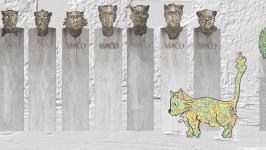 Ana Čigon - Macho
(00:03:00)
Subtitle:
part of the series Uncovering a Pig in a Poke
Production:
Ana Čigon
,
2015
An animation of what is happening in the macho world, if someone walks through it, who is not a macho. In the animation, a cat is walking through Ljubljana and is admiring the monuments in the city. The monuments are cat cartoon versions of real monuments dedicated to male historic figures in Ljubljana. The cat at first enjoys the monuments but is slowly becoming suspicious of the repetition of the same gender of cats represented on the monuments. Namely, under all of the monuments there is a label mačo (...
Add to playlist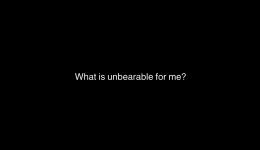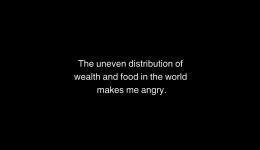 Vesna Bukovec - The Unbearable
(00:04:05)
Production:
2014
This world is not a nice place. The video is a personal list of all the things unbearable to me and worth protesting against. Video animation consists of white text on black background with the sound of Slovene uprising protests 2012/2013. (Source: Vesna Bukovec)
Add to playlist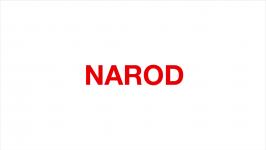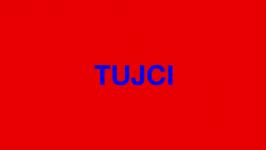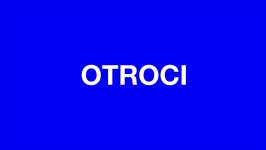 Vesna Bukovec - Zlorabljeni pojmi
(00:02:00)
Production:
2016
The video was part of solo exhibition Exploanation at Alkatraz Gallery in 2016. The exhibition addressed rising intolerance and hate speech aimed at refugees and migrants. Videoanimation consists of a series of words abused by nationalistic, populist and xenophobic speech. Single words are presented in different color combinations derived from the national flag. The soundtrack is the national anthem. Translated words in the video are: Homeland | Nation | Slovenia | Flag | Anthem | Defense | Safety | Democr...
Add to playlist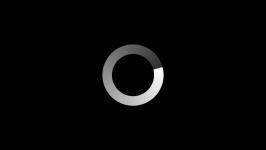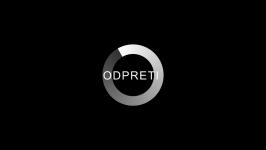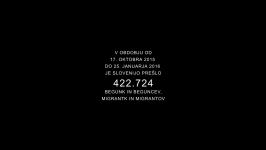 Vesna Bukovec - Circular
(00:03:40)
Production:
2016
Video Okrožnica / Circular is a simple animation of spinning circle. A preloader is familiar to all computer and Internet users. The aim of the spinning circle animation is to inform the user that certain process is taking place in the background even though the result is not yet visible. If the circle is spinning for too long, we become nervous and even angry. The endlessly spinning circle could be compared to the slowness of bureaucratic procedures and the powerlessness of those who are waiting. Continu...
Add to playlist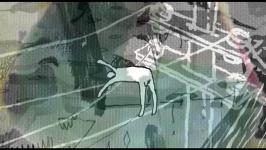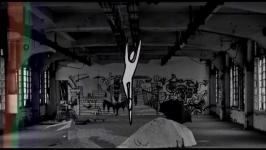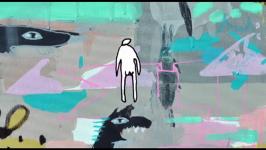 Neža Jurman - Untitled Pez
(00:01:57)
Production:
Nez Pez
,
2014
Video sestavlja niz nekajsekundnih gif animacij, ki jih je avtorica sestavila iz lastnih risb in slik in jih podložila s fotografijami iz različnih lokacij (tovarna Rog, Kolezija, Bosna). Eksperimentalna video animacija je raziskovanje procesa animiranja s prepletanjem digitaliziranih analognih podob s pomočjo plastenja in repeticije.
Add to playlist