DIVA cloning
2 results in works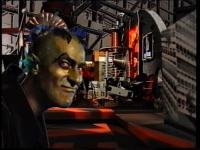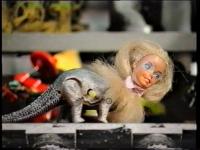 Marko Kovačič - Naprej v preteklost / Forth Into the Past
(0:09:30)
Production:
Forum Ljubljana, VPK
,
1995
The video deals with our understanding of the distant future, presented through a concrete example of the 23rd century archaeology. A narration of a professor archaeologist leads us through the story as he guides his student through one of the main archaeological sites in the City of Catastropolis, where so-called Plastoses, who (will) survived the atomic catastrophe live. These half-organic half-mechanical creatures form a comprehensive civilisation of Plastos, which is the author's subject in a series of...
Add to playlist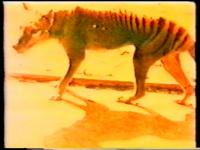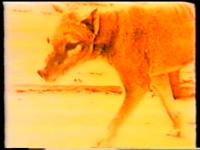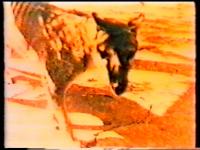 Damijan Kracina - Thylacinus Cynocephalus
(00:01:09)
Production:
2000
The video reconstructs the movements of the Tasmanian tiger (Thylacinus cynocephalus), which became extinct in 1936. A year before the video was created, the Australian Museum in Sydney began developing methods for preserving the genetic material of the animal in order to clone it in the 21st century, when appropriate technological procedures become available. Kracina watched the final footage of the Tasmanian tiger on TV and filmed it. He coloured the black-and-white shots and simulated the animal's move...
Add to playlist