DIVA critique
19 results in works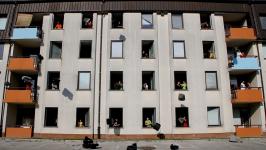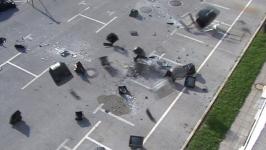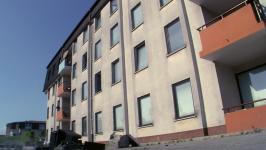 Sašo Sedlaček - Veliki izklop / The Big Switch Off
(00:01:48)
Production:
Aksioma
,
2011
The Big Switch Off is a part of Supertrash exhibition in which the artist problematizes mass destruction of worn out technological equipment and the dumping of it in the third world countries. In the video in question, characterized by a utopian touch, we follow opening and closing of windows of a big apartment building through which some of the tenants throw out cathodic TV receivers. The video gives a comment about introducing digital signal, which replaced the analogue one and as a result the devices, wh...
Add to playlist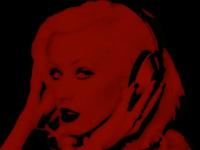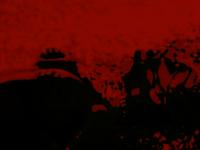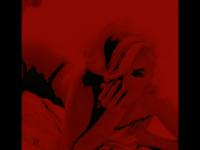 Evelin Stermitz - Women in War
(00:03:05)
Production:
E.S.
,
2010
The artist has compiled a collage of stereotypical images of attractive women, which she found with the search tag 'women' on YouTube. The audio background is made of various reports of violence against women during wars and conflicts. A red-black color combination of the video symbolizes bloody and pornographic violence against the female body.
Add to playlist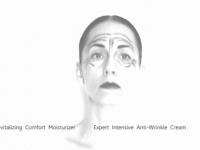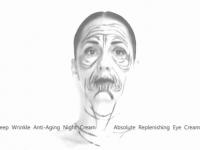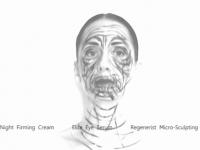 Evelin Stermitz - The Art of Aging
(00:03:29)
Production:
E.S.
,
2011
A black and white video shows the artist's portrait against a white background. With the help of a exaggerated make-up, which creates more and more age lines on the face and neck, the artist criticizes the exploitment of a youth-obsessed culture by cosmetics industry. Names of the rejuvenating and anti-age creams and related products are scrolling at the bottom. They are red out loud by a slow and distorted voice.
Add to playlist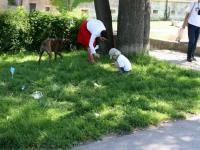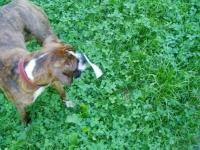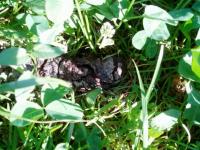 Andreja Džakušič - Celje, my city
(00:04:23)
Production:
2005
The video is a photo slide show documentation of the 'Celje, my city' action in public space which was part of the Admission Free festival in Celje, 2005. Similar to a well know action of the Belgrade based collective Škart (Your Shit - Your Responsibility) the artist stuck little flags into dog excrements in Celje City Park. On the flags was city's coat of arms and caption 'Celje, my city'.
Add to playlist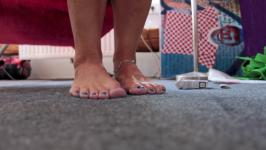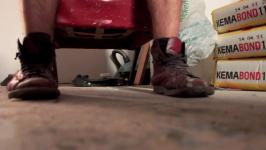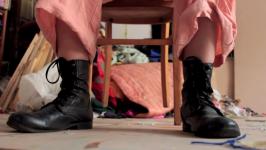 Andreja Džakušič - Survival Tactics
(00:42:40)
Production:
2011
Umetnice in umetniki spregovorijo o načinih preživetja, svojem težkem ekonomskem položaju in produkcijskih pogojih na področju sodobne vizualne umetnosti. Avtorica ohrani anonimnost sodelujočih s postavitvijo kamere na tla prostora, v katerem poteka pogovor. Video je bil predvajan na bienalni razstavi Jaz, tukaj, zdaj: pogled na likovno umetnost Slovenije 6 leta 2011.
Add to playlist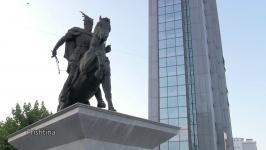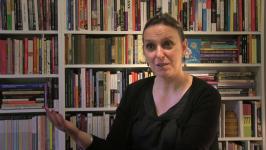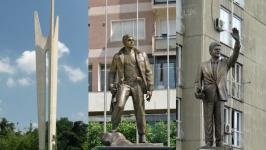 Ana Čigon - Remembering the Others (trailer)
(00:45:54 (trailer, 00:02:09))
Production:
Ana Čigon, Stacion - Center for Contemporary Art, Prishtina - Kosovo, Mestna galerija Ljubljana
,
2015
Remembering the Others (Spominjanje Drugih) je dokumentarni film o pomenu in moči javnih spomenikov. V filmu teoretičarke, aktivistke, študentke, umetnice in umetnik iz Prištine na Kosovu govorijo o javnih spomenikih. Ugotavljajo, kateri ljudje imajo privilegij, da so zastopani v spomenikih, zakaj ni spomenikov, ki bi bili posvečeni ženskim osebnostim in katere so še druge družbene skupine, ki so izključene iz reprezentacije v javnih obeležjih. Film izjavlja, da bo, dokler bodo zgodbe marginali...
Add to playlist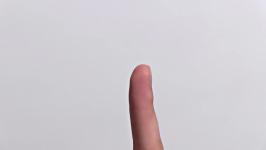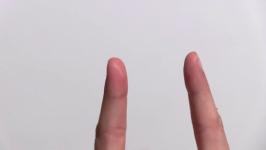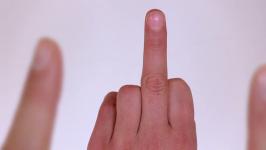 Ana Čigon - OHOHO
(00:01:30)
Production:
Ana Čigon
,
2015
Video se začne s posvetilom vsem organizatoricam in organizatorjem razstav, ki ne izplačujejo razstavnin. V ozadju se slišijo nerazločni glasovi različnih ljudi in blag ropot. Hrup spominja na zvoke z odprtja razstave. Posvetilo izgine, hrup se počasi poleže in v kader vstopi prst. Gledamo lutkovno predstavo, kjer gol kazalec, brez vseh rekvizitov, nadomešča lutko. Prvi nagovori druga dva in izkaže se, da gre za dirigenta in dva pevca tik pred nastopom. Po zvočnem znaku s taktirko sledi uvodni ug...
Add to playlist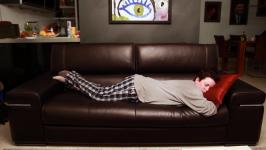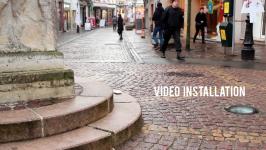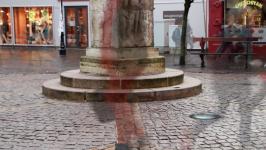 Valérie Wolf Gang - Artist Sleeping on The Street (trailer)
(03:00:00 (00:01:06))
Production:
Co-production: Famul VideoLab
,
2013
"Artist Sleeping on The Street" is a one channel video installation. LCD screen was put on the street of Belgium city Arlon and left there for couple of hours: the real time of the video in which the artist is sleeping. The goal of the video installation was to test the public for two things: firstly if they can notice a small detail on the street and secondly if they would stop and look at the artist sleeping or if they would turn their back on it. The result of the first test was expected but al...
Add to playlist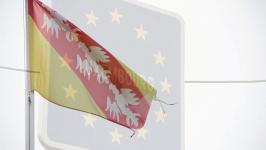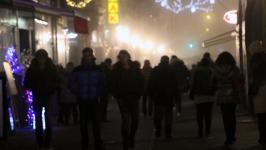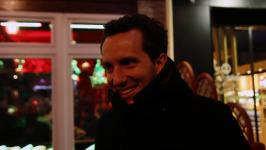 Valérie Wolf Gang - The Luxembourg Monster
(00:10:05)
Production:
2013
"The Luxembourg monster" is a video installation which combines different artistic techniques (graffiti, video, sound). It is also an art piece which plays with the perception of the public: What is the actual monster in the installation? Artists Valerie Wolf Gang researches new surroundings and culture in Luxembourg and questions locals about the personal and economic problems they face in their country. As a representative democracy with a constitutional monarch, Luxembourg is headed by...
Add to playlist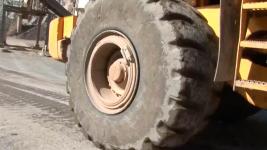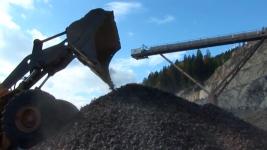 Nika Oblak & Primož Novak - 900 m3 Sand
(00:10:21)
Production:
Universitätskulturzentrum UNIKUM, Klagenfurt in cooperation with section.a, Vienna
,
2014
'900 m3 Sand' is a video installation created as a response to the specific site, a 1st world war cavern on mount Sabotin near Nova Gorica, Slovenia. The volume corresponds to the volume of the cavern dug out by soldiers mostly by hand in the course of 2 years. On Nika Oblak & Primož Novak's request a digger in a quarry composed a 900 m3 large pile of sand in a day. The action alludes to the absurd amount of the labor invested in constructing a battlefield and the pointlessness of warfare. (Source: Nika O...
Add to playlist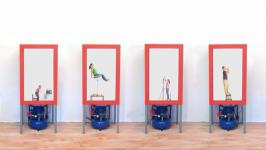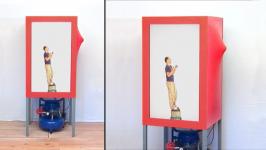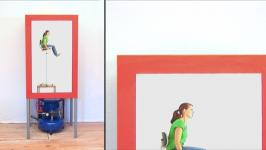 Nika Oblak & Primož Novak - Sisyphus Actions
(00:03:00)
Production:
2011
'Sisyphus Actions' is a kinetic video installation in which Nika Oblak & Primož Novak repeat monotonous, seemingly purposeless actions over and over. A surreal, absurd situation reflects contemporary global way of life, where people are trapped by daily routines and artificially produced consumerist needs. Software synchronizes custom designed pneumatic system with a particular video, thus transferring 2D video image into 3D actual space. (Source: Nika Oblak & Primož Novak) Co-production: SAIR – S...
Add to playlist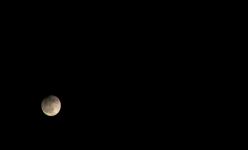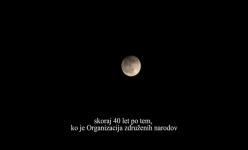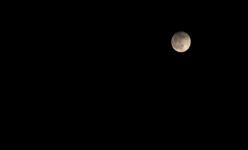 Ana Čigon - Za luno
(00:01:15)
Subtitle:
Iz serije videov in animacij Odkritje mačke v žaklju
Production:
A.Č.
,
2015
Video je kratka feministična zbadljivka o astronomskih težavah pri doseganju enakopravnosti. (Vir: Ana Čigon) V videu, ki se zdi animiran, pa ni, vidimo pospešen dejanski posnetek potovanja polne lune po nočnem nebu. Spremlja ga zvočni posnetek izjave dr. Mace Jogan o uresničevanju družbene enakosti med spoloma. Video je del feministične družbeno-kritične serije videov in animacij z naslovom Odkritje mačke v žaklju.
Add to playlist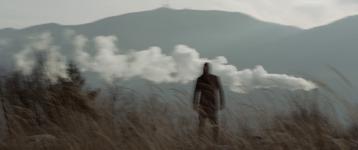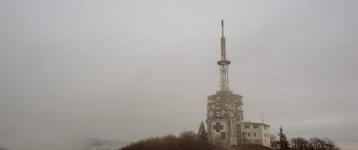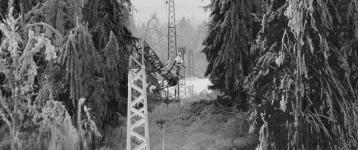 RÁTNEEK - Laibach – Eurovision
(00:04:46)
Production:
2014
Music video for Laibach's Eurovision (Spectre) was filmed in the industrial area of Trbovlje (Slovenia), the home town of Laibach and nearby the Kum mountain. Parts of the video were also shot during the last winter ice cataclysm, when half of Slovenia was in a deep freeze for two weeks. (Source: Blaž Murn, Maja Prelog)
Add to playlist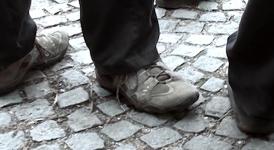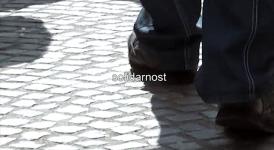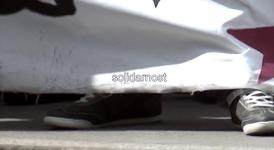 Nika Autor - Solidarity
(00:05:04)
Production:
Obzorniška fronta
,
2012
The film is a reshot of the 1973 movie Solidarity by Joyce Wieland. It documents workers' protests in Ljubljana. It raises questions such as: what is solidarity today, who is showing solidarity, with whom and when? The reshot of the movie was motivated by a current situation of mass unemployment, horrifyingly exploitative work conditions, ever more exploitative restructurations of the labour market when the question of solidarity is undermined by structures of domination. (Source: Nika Autor) NOTE: On...
Add to playlist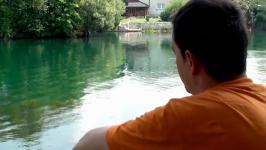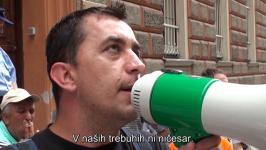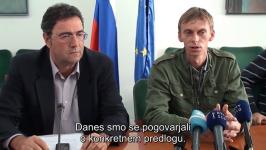 Nika Autor - In the land of bears
(01:12:33)
Production:
Obzorniška fronta
,
2012
In 2010 and 2011, the huge Slovenian construction sector, which employed more than 70,000 foreign workers, collapsed, leaving behind it debts, halted construction activities and exploited and unpaid workers. Most employed workers came from the territory of former Yugoslavia, especially Bosnia and Herzegovina. While the government silently watched the exploited, underpaid, unpaid and humiliated workers, the accumulation of wealth on one side led to the accumulation of indignation and resistance on the side o...
Add to playlist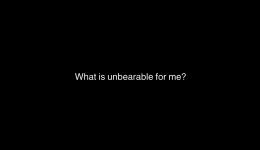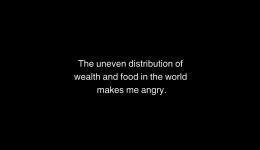 Vesna Bukovec - The Unbearable
(00:04:05)
Production:
2014
This world is not a nice place. The video is a personal list of all the things unbearable to me and worth protesting against. Video animation consists of white text on black background with the sound of Slovene uprising protests 2012/2013. (Source: Vesna Bukovec)
Add to playlist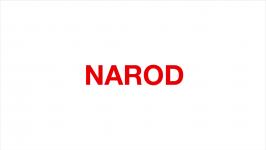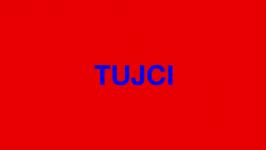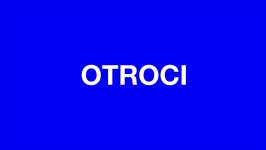 Vesna Bukovec - Zlorabljeni pojmi
(00:02:00)
Production:
2016
The video was part of solo exhibition Exploanation at Alkatraz Gallery in 2016. The exhibition addressed rising intolerance and hate speech aimed at refugees and migrants. Videoanimation consists of a series of words abused by nationalistic, populist and xenophobic speech. Single words are presented in different color combinations derived from the national flag. The soundtrack is the national anthem. Translated words in the video are: Homeland | Nation | Slovenia | Flag | Anthem | Defense | Safety | Democr...
Add to playlist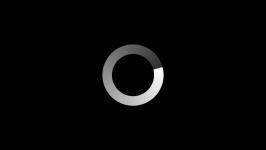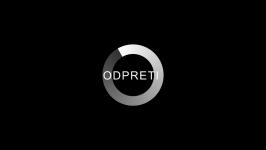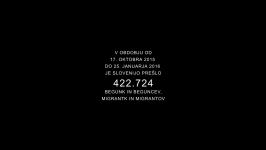 Vesna Bukovec - Circular
(00:03:40)
Production:
2016
Video Okrožnica / Circular is a simple animation of spinning circle. A preloader is familiar to all computer and Internet users. The aim of the spinning circle animation is to inform the user that certain process is taking place in the background even though the result is not yet visible. If the circle is spinning for too long, we become nervous and even angry. The endlessly spinning circle could be compared to the slowness of bureaucratic procedures and the powerlessness of those who are waiting. Continu...
Add to playlist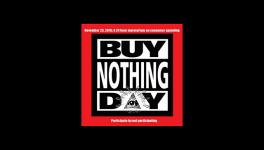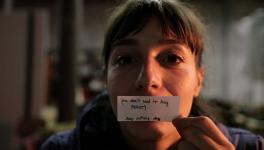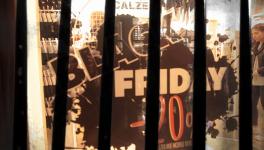 Toni Poljanec - Buy Nothing Day – Can't Buy Me Love
(00:02:57)
Production:
Hupa Brajdič produkcija
,
2016
The video documents a performative intervention in the public space on the Buy Nothing Day of the Hupa Brajdič group, while at the same time problematizing the hyper-production and mass consumption of Black Friday.
Add to playlist