DIVA east / west
4 results in works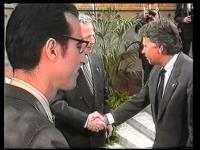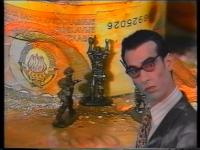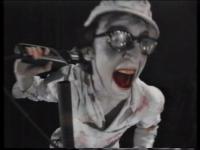 Marko Kovačič - No More Heroes Any More
(0:18:15)
Production:
V.S. VIDEO/Forum Ljubljana
,
1992
Video deals with the theme of war in a parodic and grotesque manner. With Chroma key procedure the two main protagonists or shall we say antagonists - evil and conniving political leaders are set inside a TV studio, where so called Royal game takes place. War battle metaphorically packed as a twisted game of chess, which sees real people as toys in the hands of malicious and greedy politics, is getting more and more insane and uncontrollable. Performative character of the video allows the actors to exagge...
Add to playlist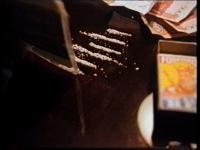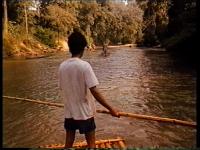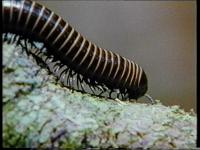 Andrej Lupinc - V 8. minutah okoli sveta / In 8 Minutes around the World
(00:09:38)
Production:
TV Slovenija, filmski laboratorij
,
1990-2000
The documentary video patchwork with shots from various places in the world that the author visited while working as a cameraman at Slovenian national TV station in the span of ten years. Diversity of aesthetics is visible through a compilation of shots from different continents. A stable rhythm that runs through the whole video unifies all different scenes and brakes the seeming symbolic differences. The video would work as an ideal visualisation of Levi-Strauss's anthropological theory developed in his bo...
Add to playlist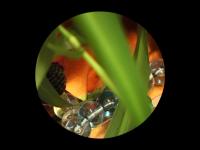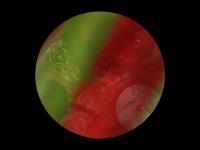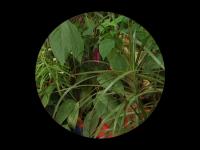 Duba Sambolec - Collectors #2
(00:15:15)
Production:
Duba Sambolec
,
2001
Video work is a research in the field of personal memories, their collected fragments, of the articulation of holes in the memory and missing evidence. The whispering of the author follows the whole line of recordings in a nondramatic, mystical and calming manner and works as a narration. Shots transition from focused to blurry in a slow rhythm. The video is limited with a round frame. In a series of works Collectors the author deals with an individual trapped in a subordinate position and with person...
Add to playlist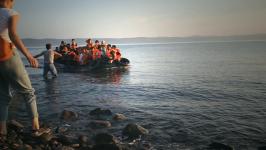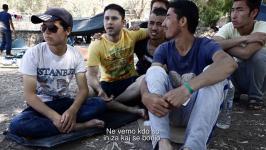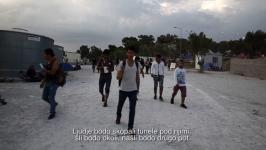 Toni Poljanec - Hope and Despair
(00:29:05)
Production:
Hupa Brajdič produkcija
,
2016
In August 2015, Toni Poljanec and Tina Glavič Novak travelled to the Greek island of Lesbos. They shot a documentary made up of interviews with refugees who survived a traumatic journey across the sea from Turkey on overloaded rubber boats. When refugees land on the shores of the European Union, the prospect of hope soon turns into hopelessness. Their new reality becomes overcrowded and poorly maintained refugee camps. The dreams of a better life seem unattainable.
Add to playlist