DIVA longing
4 results in works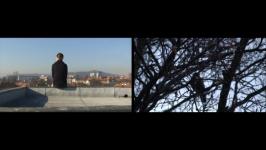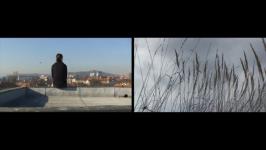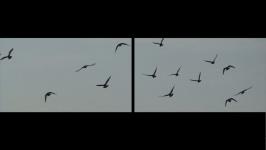 Ana Sluga - Somewhere Else
(00:05:00)
Production:
2011
Video sestavljata dve vzporedni naraciji. Na levi strani mlada ženska, najverjetneje umetnica, sedi na strehi in zre v daljavo mesta Ljubljana. Vidimo jo v hrbet. Na desni strani se nizajo posnetki narave: ptič na drevesu, trave v vetru, jata ptičev, sled letala na nebu, drevesa ob potoku, žuboreča voda, cvetoče drevo, dim, oblaki, jesenski gozd ... V ozadju se melanholična klavirska glasba (Jože Baša) prepleta s posnetki živahnih dialogov v različnih jezikih (spominjajo na preklapljanje med tele...
Add to playlist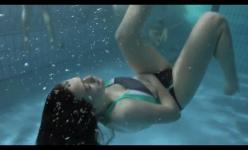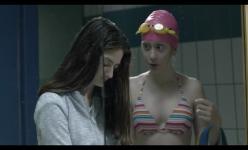 Katarina Rešek - Swimming
(00:23:43)
Production:
UL AGRFT / RTV Slovenija
,
2014
Kratki igrani študentski film. Dvanajstletna deklica Sanela je uspešna v plavanju in si želi tekmovati na šolskem plavalnem tekmovanju, a ji pot prekriža menstruacija, ki zanjo in za njeno tradicionalno muslimansko družino predstavlja korenito spremembo v življenju. Tema filma je versko-kulturni konflikt med Zahodom in islamom, kot ga doživljajo otroci in mladostniki, ki odraščajo razpeti med vrednotami zahodne družbe spektakla in islamske tradicije. (Vir: Festival slovenskega filma)
Add to playlist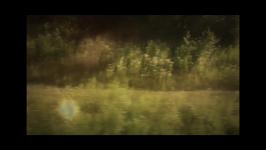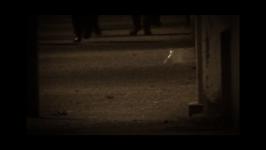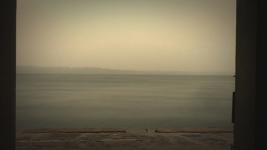 Peter Cerovšek - Trails
(00:07:00)
Production:
2015
Eksperimentalni kratki film je sestavljen iz niza kratkih sekvenc, posnetih s telefonom in kamero. Posnetki pogledov skozi okno ob potovanju z vlakom, avtobusom in gondolo se izmenjujejo z izpisovanjem besedila na temni podlagi – vsebino kratkih telefonskih sporočil. Tresoča in nemirna slika posnetkov narave se prepleta z abstraktnimi vzorci, ki jih tvori svetloba. Menjajo se letni časi in pokrajina. Glasba v podlagi prispeva k ustvarjanju nostalgičnega vzdušja. Film govori krhkosti ljubezenske zgodb...
Add to playlist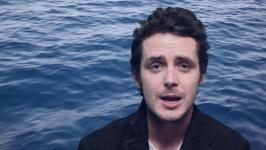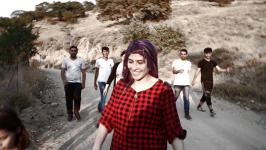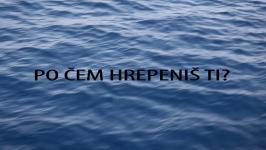 Toni Poljanec - Lepa Vida: Dionysus
(00:01:07)
Production:
Kulturno umetniško društvo Teater na konfini
,
2015
Lepa Vida : Dionysus is one of the series of trailers for the performance of Cankar's drama Lepa Vida by director Miha Nemec. Short predictions in different ways thematize the central theme of the performance, namely the social construction of longing. The video thus deals with the refugee crisis and includes footage from refugee camps on the island of Lesbos in the promotional material.
Add to playlist