"DIVA at Škuc Gallery"
Artist: Grabar, Nika
Title: DIVA at Škuc Gallery
Subtitle: Video essay, World of Art, School for curators and critics, year 2008/09
Duration: 00:15:57
Year: 2009
Genre: Essay
Production: SCCA-Ljubljana
Camera: Nika Grabar
Country: Slovenia
Language: slovene, english
Download: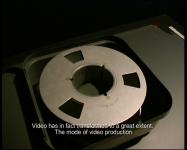 1011_grabarvideoessay1.png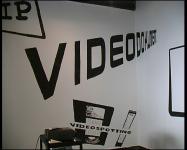 1011_grabarvideoessay2.png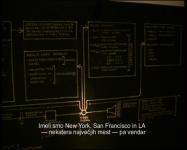 1011_grabarvideoessay3.png
DIVA at the Škuc Gallery is a video essay produced in the framework of the study exhibition DIVA at Škuc Gallery in 2009. You are a guest of DIVA right now! The author says: "Archiving is really keeping some kind of memory alive. DIVA is trying to find memory for images and enable us to think the space of art. Without it we are caught in the image of a world that is reproducing us in a mechanical way."

The video essay was produced within the >video essay< workshop under the menthorship of Neven Korda and Zemira Alajbegović in frame of the school for curators and critics World of Art led by SCCA-Ljubljana (year 2008/09).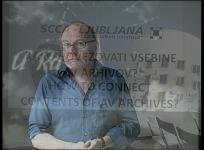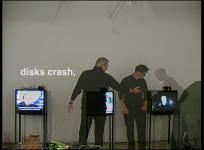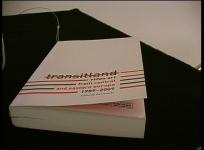 Nika Grabar - Format Oblivion
(00:14:43)
Production:
SCCA-Ljubljana, 2012
Documentation and archiving of media art materials has become necessary for the reflection of contemporary art practice and media art. The essey serves as a presentation of seminar How to connect the contents of AV archives? taking place at Vžigalica Gal...