"Format Oblivion"
Artist: Nika Grabar
Title: Format Oblivion
Subtitle: How to Connect Contents of AV Archives
Duration: 00:14:43
Year: 2012
Genre: Essay
Production: SCCA-Ljubljana
Camera: Nika Grabar, Andrej Pezelj
Country: Slovenia
Language: slovene, english, croatian
Download: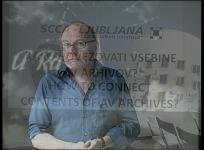 D279_Format_Oblivion_01.png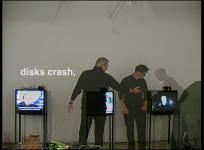 D279_Format_Oblivion_02.png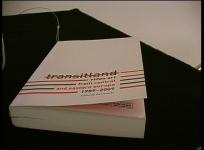 D279_Format_Oblivion_03.png
Documentation and archiving of media art materials has become necessary for the reflection of contemporary art practice and media art. The essey serves as a presentation of seminar How to connect the contents of AV archives? taking place at Vžigalica Gallery, Ljubljana in October 2010. It consisted of exhibition with installation and video works by Dalibor Martinis Data Recovery and video archive jukebox Transitland; lectures by Steven Kovats and Dalibor Martinis, screenings from archives Netherlands Media Art Institute from Amsterdam and DIVA Station and workshop by Wiel Seuskens (NIMk) on digitization of archival contents.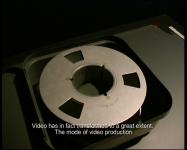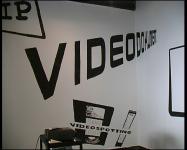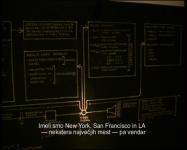 Nika Grabar - DIVA at Škuc Gallery
(00:15:57)
Production:
SCCA-Ljubljana, 2009
DIVA at the Škuc Gallery is a video essay produced in the framework of the study exhibition DIVA at Škuc Gallery in 2009. You are a guest of DIVA right now! The author says: "Archiving is really keeping some kind of memory alive. DIVA is trying to...