"Promised Land"
Artist: Hodošček, Maja
Title: Promised Land
Duration: 00:10:04
Year: 2010
Genre: Documentary video
Camera: Andrej Črepinšek
Country: Slovenia
Language: slovene, croatian
Download: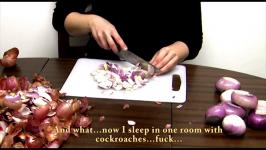 vlcsnap-2012-12-12-22h32m01s120.png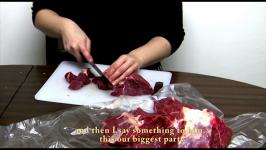 vlcsnap-2012-12-12-22h32m20s60.png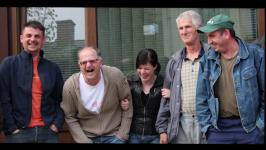 vlcsnap-2012-12-12-22h32m31s166.png
A static camera is showing the artist preparing onions for goulash, while the voices of men in the audio recording are commenting on the best preparation method. Still cutting the onions, the men start to explain the levels of migrant worker's exploitation in European Union. They are describing the unfair working conditions, 12 hours shifts, bad living situations, miserable earnings and the history of seasonal migrations in their family. The artist does not expose them, but rather gives them voices. At the very end, she shows a number of pictures taken after the conversation.

From the video: "Sound material in the video was recorded with 15 out of 149 workers, who came to Slovenia from the Balkan region to work in a construction company Gradis. They were all fired because the company went bankrupt."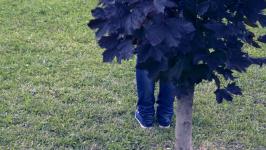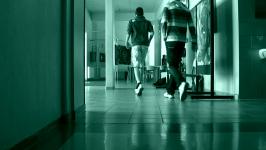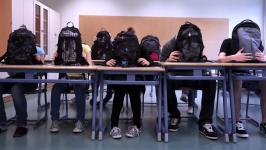 Maja Hodošček - Little Girl
(00:20:43)
Production:
Maja Hodošček, 2012
The video is a sincere gaze into the life of elementary school children. The material is divided between the narrative interview with her classmates and the contemplative, static shots showing the situation of children in the society in a metaphorical man...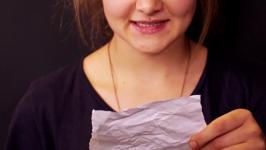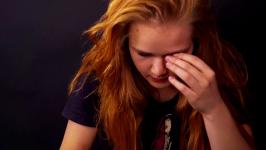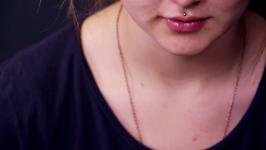 Maja Hodošček - Poem
(00:12:04)
For the first time a teenage girl is encountering a poem written by her high school colleagues – members of a school debate club wrote this particular poem. In the video we see how she reacts upon the written words by translating them in semi abstract s...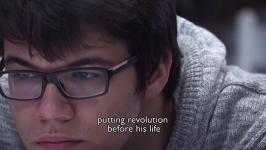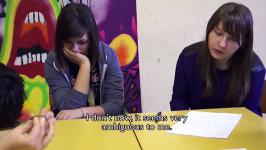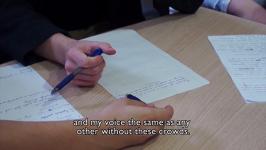 Maja Hodošček - We need a title
(00:08:19)
Hodošček made the video in collaboration with six members of school debate club. In the school year 2013/2014 the members participated in a sort of parallel curricula initiated by the artist. The departure point of the debate was the legacy and potentia...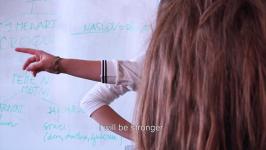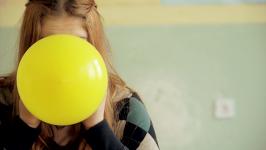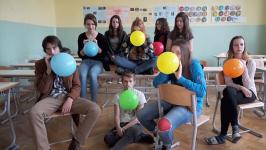 Maja Hodošček - Celebration
(00:03:57)
Celebration is a short video that Hodošček made with a school theatre club. The group followed the lyrics of the poem Voiceless (written by the debate club in Hodošček previous work entitled We Need a Title) and transformed them into a performance. In...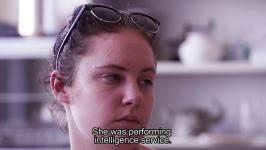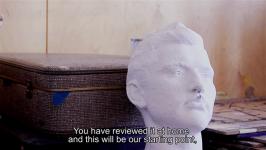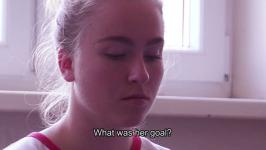 Maja Hodošček - The Lesson
(00:15:00)
The Lesson takes places in school, during a lesson. We see pupils and the teacher engaged in a conversation about a particular historical movement, partisan schooling, that emerged during the Second World War in Slovenia as an opposition to the occupation. Ho...