"Boxing Match"
Artist: Djorojević, Lenka; Jurman, Neža; Stupica, Matej
Title: Boxing Match
Duration: 00:07:04
Year: 2012
Genre: Performance
Production: Galerija Kresija
Camera: Kaja Brezočnik
Country: Slovenia
Language: slovene, english
Download:
D307_1100_Djorojevic_Jurman_Stupica_Boxing_01.jpg.jpg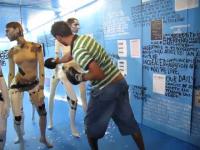 D307_1100_Djorojevic_Jurman_Stupica_Boxing_02.jpg.jpg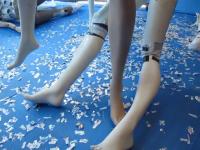 D307_1100_Djorojevic_Jurman_Stupica_Boxing_03.jpg.jpg
Videodokument otvoritvenega performansa razstave Boxing Match umetnic Lenke Đorojević, Neže Jurman in umetnika Mateja Stupice, ki je bila v Galeriji Kresija na ogled v avgustu leta 2012.

Boxing Match je bil participatorni projekt, s katerim so avtorji razstave pozivali gledalce k aktivni udeležbi in opredelitvi do razstavljenih objektov in do samih avtorjev. Umetniki so razstavni prostor popolnoma transformirali, na stene izpisali manifeste številnih umetnikov ter umetniških skupin, osrednji del instalacije pa so bile deformirane figure. Telesa v obliki kentavrov so bila sestavljene iz izložbenih lutk, s kolažiranimi portreti umetnikov na mavčnih odlitkih obrazov, po vzoru mehiških piñat pa so bila napolnjena z bleščicami.

Razstava se je odprla s performativno akcijo, v kateri so bili obiskovalci pozvani v boksarski dvoboj s piñatami in imeli možnost aktivno poseči v instalacijo ter jo transformirati. Tekom trajanja razstave so bili v okenskih izložbah galerije razstavljeni dva videodokumenta otvoritvene akcije, zvočni posnetek branja manifestov ter razdejana instalacija.

Po besedah avtorjev lahko poimenovanje med drugim razumemo kot odnos umetnostnega sistema do umetnikov in umetnic. Ta se namreč umetnike trudi uniformirati in stlačiti v "škatlo" (angl: box), po drugi strani pa je Boxing Match s stališča umetnikov in udeležencev točka, kjer so možne spremembe, kjer se umetniki spopadajo tako s publiko kot z umetnostnim sistemom.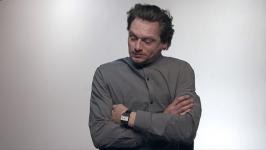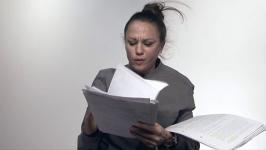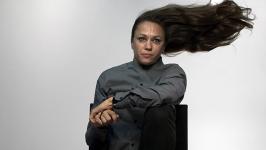 Lenka Djorojević, Matej Stupica - Free Fall
(00:21:30)
Production:
Zavod P.A.R.A.S.I.T.E., 2016
The video performance was first introduced as part of the installation entitled Free Fall in the P74 Gallery, Ljubljana in 2016. The solo exhibition was part of the OHO Young Visual Artist Award, which the authors received in 2015. The installation was d...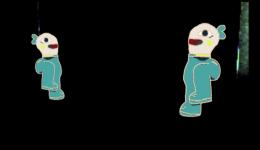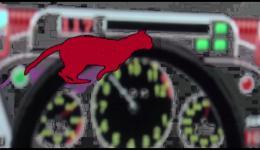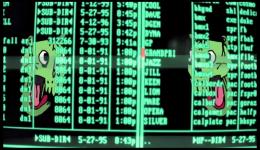 Neža Jurman - Morph
(00:02:04)
Production:
Nez Pez, 2016
Video je nastal za potrebe pri razstavi 'Morfoze', ki je bila izvedena julija 2016. Poimenovanje instalacije na razstavi izhaja iz angleške različice grške besede morph (glasovna predstavitev morfema, najmanjšega dela besede kot nosilca pomena). Kot i...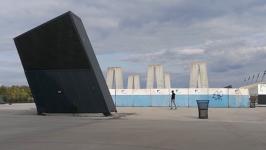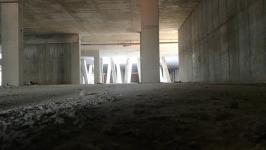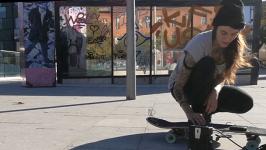 Neža Jurman - Nez Pushing (Ljubljana)
(00:10:28)
Production:
Nez Pez, 2017
Nez Pez s projektom Pez Pushing s potiskanjem rolke po mestu raziskuje urbano okolje, pri tem pa izdeluje zvočno – vizualno sliko. Rolka, ki je v ta namen predelana v improviziran instrument, ki spominja na električno kitaro, deluje kot medij, skozi k...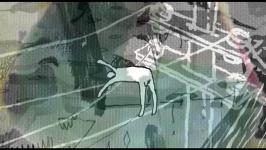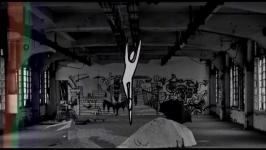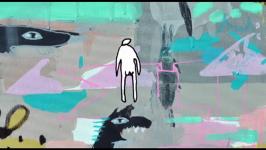 Neža Jurman - Untitled Pez
(00:01:57)
Production:
Nez Pez, 2014
Video sestavlja niz nekajsekundnih gif animacij, ki jih je avtorica sestavila iz lastnih risb in slik in jih podložila s fotografijami iz različnih lokacij (tovarna Rog, Kolezija, Bosna). Eksperimentalna video animacija je raziskovanje procesa animiranj...