"Gole žene"
Artist: Marčeta, Oliver
Title: Gole žene
Duration: 00:02:33
Genre: Art video
Download: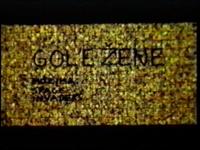 129_DVD65_marceta_gole_zene1.png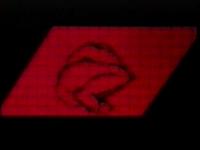 129_DVD65_marceta_gole_zene2.png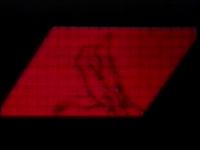 129_DVD65_marceta_gole_zene3.png
Ženski akt, izrisan kot kroki na rdeči mrežasti podlagi: gola pleše na hitre ritme glasbe. Lik ženkse je ujet v romboidasti obliki. Risba je zelo jasna in fluidna. Video prikazuje žensko telo kot objekt potrošništva, zanuimivo pa je, da je telo ženske prej renesančno in nesodobno. Tako prizor deluje kot neki odgovor sodobnem razumevanju seksualnosti.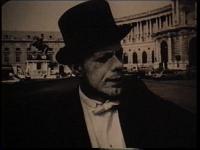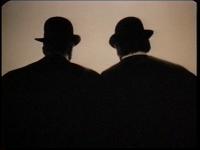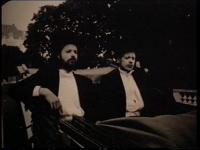 Oliver Marčeta, Niko Šturm - Hotel Intercontinental
(00:10:04)
Production:
Hochschule für Angewandte Kunst in Wien, 1997
Dva moška se peljeta v kočiji med dunajskimi palačami. Pred eno izmed palač ju pričaka postrešček in ju pospremi v dvorec, kjer jima postreže s kavo in z žganjem. Moška začneta slikati na platno. Ko se njuno ustvarjalno delo konča, sedeta na...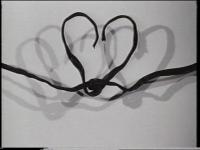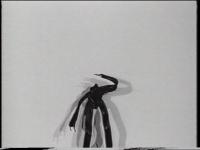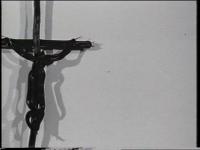 Oliver Marčeta - Jesus von New Orleans
(00:02:50)
White background with black wires forming a figure on it, tangling themselves and intertwining until the created character pins itself onto a cross like Jesus Christ, compose an expressive animation video work. The depth is strengthen by a shadow formed b...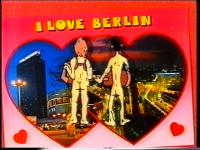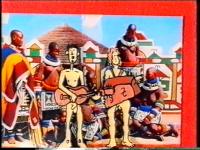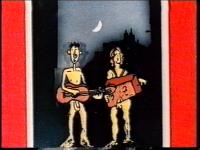 Oliver Marčeta - Internacional
(00:02:01)
Narisani goli figuri potujeta tako, da se s croma key efektom prestavljata po razglednicah različnih krajev sveta. Figuri sta realizirani na enostaven risarski način, s kombiniranjem nekoliko različnih poz. Video je parodija na glabalizacijo in sodobno...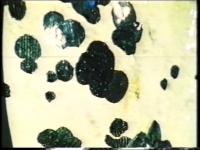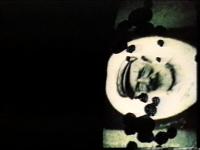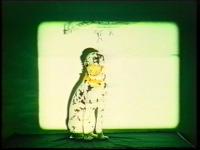 Oliver Marčeta - Dalmatinischer hund
(00:07:55)
Nejasne podobe v črno-beli maski prekrivajo črne - dalmatinske pike s croma key tehniko. To prekrivanje spremlja inštrumentalna glasba. Podobe se sučejo, včasih so horizontalno obrnjene: pes ki teče proti dnu ekrana in nazaj, ritensko, preosvetljeni...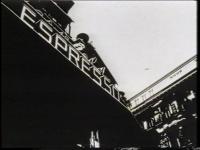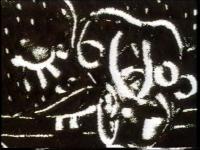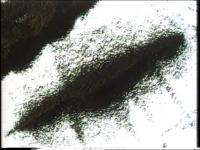 Oliver Marčeta - Kaffehaus
(00:05:24)
Liki se izrisujejo kot bela kreda na rjavi grobi podlagi, ki se razrezuje in sestavlja v neko urbano zgodbo z gostilnami in vinom, kjer nimajo kave... Naposled jo najde v Kavarni. Avtor animacijo ustvarja s nenehenim nalaganjem slojev, ki nadgrajujejo in...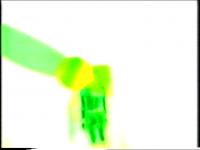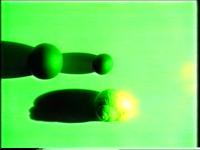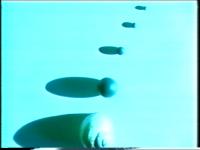 Oliver Marčeta - Zelenjavna mavrica
(00:03:06)
Polž iz plastelina, ki lovi svoj rep, drsi po površini ekrana, kjer se pojavijo tudi krogljice, ki spominjajo na zvezde. V središču pozornosti je njegova hiška, ki jo osvetljujejo različne barve. Video pogosto funkcionira kot abstraktna slika. Barvn...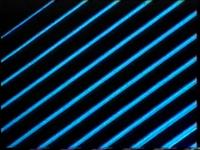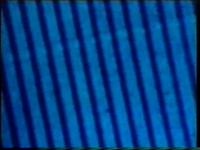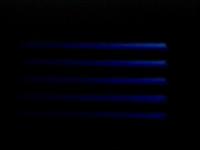 Oliver Marčeta - Avantgarde film
(00:05:18)
Računalniško producirane črte - vertikalne in horizontalne, sinhrono z glasbo prekrivajo površino ekrana. Glasba spominja na odrezavo pihanje vetra, ki je silovito in se stopnjuje, črte pa se z njo redčijo in gostijo - ekspresivno.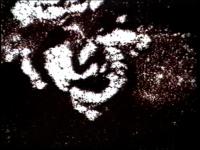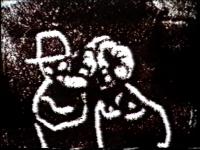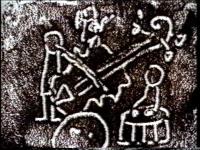 Oliver Marčeta - Innocent when you dream
(00:05:04)
Animacija je v tehničnem prijemu podobna kot v Kaffeehaus. Govori o žalostni ljubezenski zgodbi - o premoči moškega nad žensko: v grobu sta združena, drug ob drugem služita za polagalnico cvetja, sprevoda.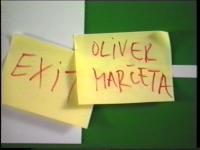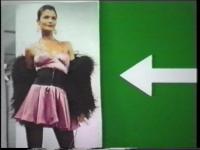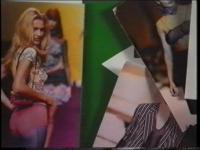 Oliver Marčeta - Jazz bre
(00:02:58)
Zeleni znak za izhod gosti fotografije manekenk, ki v množici ena za drugo postajajo številne in razosebljene. Video površina je plitva in spominja na kolaž. Žensko telo je potrošniška roba, ki zaradi obilja izgubi vrednost. Avtorjeva kritična m...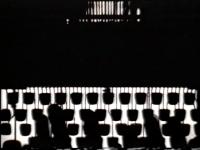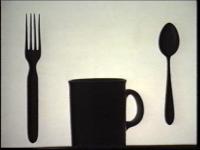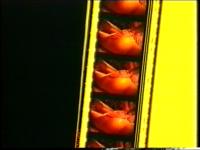 Oliver Marčeta - Sex no more
(00:05:00)
Maska filmskega traku vsebuje podobe golih pornoerotičnih podob, ki se v ritmu slike pojavljajo zdaj tu zdaj tam. Posamični posnetki pornografskega filma realizirajo svoje gibanje po dejanski površini videa. Tako imamo kadre v kadru, neko vrsto dvojneg...