"Bitter Smile"
Artist: Toni Poljanec (Tina Glavič Novak, Uroš Lebar)
Title: Bitter Smile
Duration: 00:34:10
Year: 2010
Genre: Documentary video
Production: Hupa Brajdič produkcija
Camera: Uroš Lebar,Tina Glavič Novak, Toni Poljanec
Composer: Peter Lebar
Country: Slovenia
Language: slovene
Download: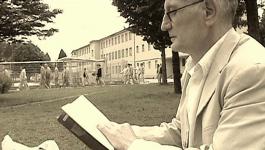 Poljanec_Grenkoba-nasmeha_01.jpg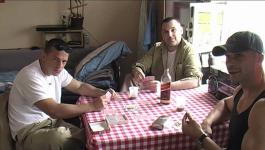 Poljanec_Grenkoba-nasmeha_02.jpg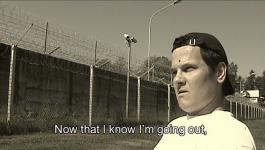 Poljanec_Grenkoba-nasmeha_03.jpg
Through a parody story and personal confessions video shows life in prison and represents the thoughts of prisoners about time, freedom, crime, punishment and reintegration into society. The story originated from a film workshop with thirteen prisoners in Dob prison.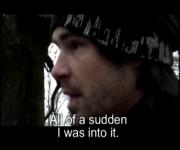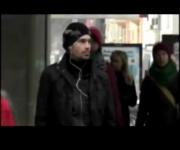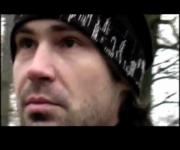 Toni Poljanec - Insider
(00:05:34)
Production:
Zavod Voluntariat, 2010
The video plays with the form of "fakeumentary". It is a short film about unbearable addiction, its consequences for the addict and, last but not least, for the whole world. The authors use documentary forms and deletes the boundaries between ge...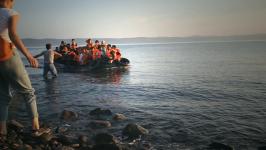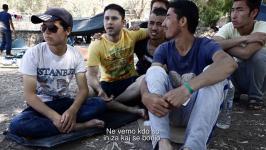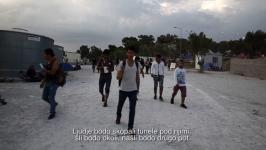 Toni Poljanec - Hope and Despair
(00:29:05)
Production:
Hupa Brajdič produkcija, 2016
In August 2015, Toni Poljanec and Tina Glavič Novak travelled to the Greek island of Lesbos. They shot a documentary made up of interviews with refugees who survived a traumatic journey across the sea from Turkey on overloaded rubber boats. When refugees...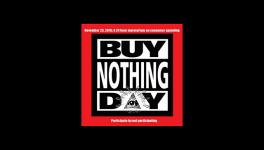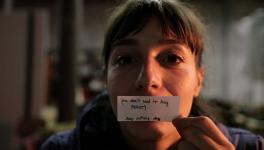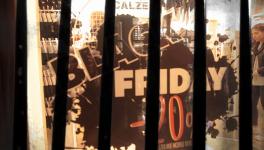 Toni Poljanec - Buy Nothing Day – Can't Buy Me Love
(00:02:57)
Production:
Hupa Brajdič produkcija, 2016
The video documents a performative intervention in the public space on the Buy Nothing Day of the Hupa Brajdič group, while at the same time problematizing the hyper-production and mass consumption of Black Friday.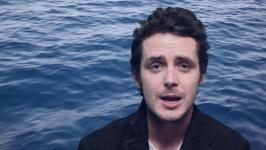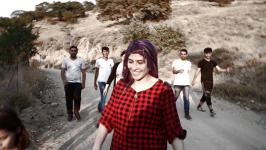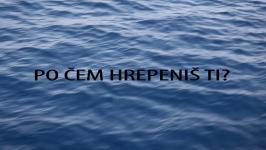 Toni Poljanec - Lepa Vida: Dionysus
(00:01:07)
Production:
Kulturno umetniško društvo Teater na konfini, 2015
Lepa Vida : Dionysus is one of the series of trailers for the performance of Cankar's drama Lepa Vida by director Miha Nemec. Short predictions in different ways thematize the central theme of the performance, namely the social construction of longing. Th...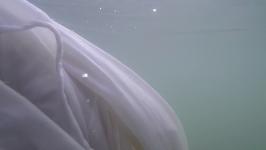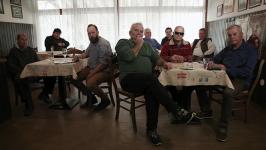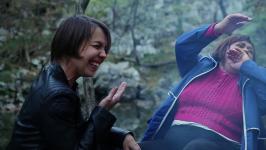 Toni Poljanec - Growing Wings
(00:23:55)
Production:
Kulturno umetniško društvo Teater na konfini, 2016
A short experimental film dances on a thin border that separates the real from the imaginary. Through the exploration of the structure of an internal monologue, it examines the sense of loneliness in society and reflects anxiety. The film methodologically...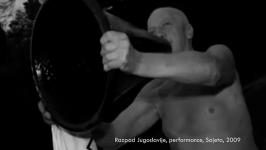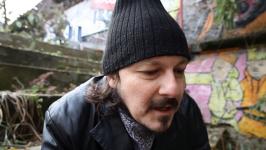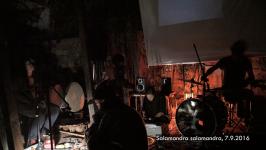 Toni Poljanec - Hope dies next to last
(00:23:55)
Production:
Žalostna sova, 2016
Video is a homage to the poet, actor and musician Ivan Volarič - Feo. Through the statements and works of his colleagues the documentary shows the versatility of Feo and collects the memories he left behind.