"Linije sile"
Artist: Osole, Marijan - Max, Mežnarič, Irma
Title: Linije sile
Duration: 0:04:18
Year: 1983
Genre: Experimental video / Documentary video / Art video
Production: Škuc - Forum
Country: Slovenia
Language: slovene
Download: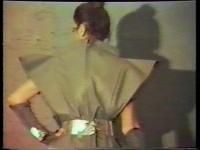 392_SF02_osole_meznaric_linije_sile1a.png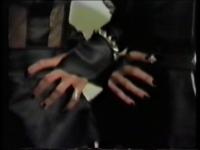 392_SF02_osole_meznaric_linije_sile2.png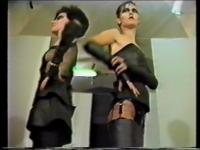 392_SF02_osole_meznaric_linije_sile3.png
Video documents alternative fashion show by a group of artists (Mojca Pungerčar, Lidija Bernik, Tanja Lakovnik, Lela B. Njatin) carried out in 1983 in Škuc Gallery. Creations as well as music accompanying the video, are formalistic and futuristic. Simple montage combines wide shots, close ups of model's faces and details of the dresses.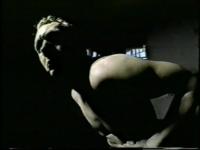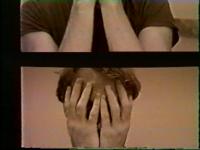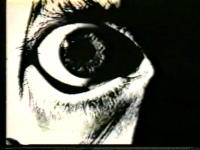 Marijan Osole - Max - Avtop
(0:04:52)
Production:
ŠKD Forum, 1983
The artist focuses on his figure in two repeated scenes. Details of his face and mid shots of the artist's naked body exchange on a basis of electronic noise music accompanying the whole video.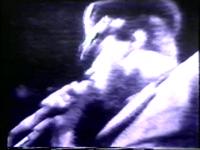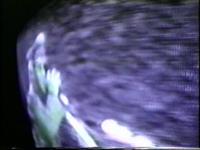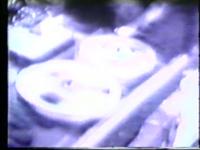 Marijan Osole - Max - Morte ai sciavi
(0:16:28)
Production:
ŠKD Forum, Škuc, 1983
Music video is a montage of Laibach concerts in 1982 and 1983 combined with shots played on TV screen and scenes from a video Documents of Oppression. Video is characterized by a specific dark atmosphere. It was made by Škuc-Forum production.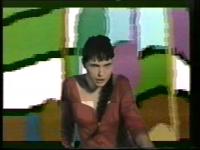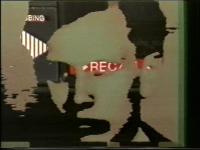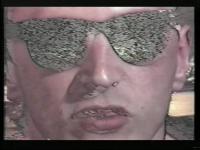 Neven Korda, Marijan Osole - Max - Video gledalnica (ATV)
(00:27:52)
Production:
ATV, 1987
Video work brings order inside an abundance of music industry products brought to the audience by the mass media. The authors arrange these contents regarding technical approach, theme, and story and by that he categorizes them in animated music videos, s...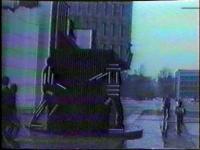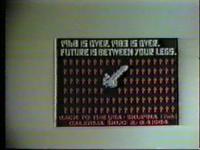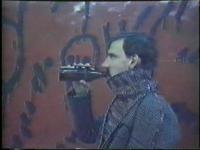 Barbara Borčić, Irma Mežnarič - Back to the USA
(00:20:33)
Production:
Škuc - Forum, 1984
Documentary about the "Back to the USA" exhibition project by R Irwin S (>Irwin) in Skuc Gallery in April 1984: Marko Kovačič, Dušan Mandič, Andrej Savski, Bojan Štokelj, Roman Uranjek, Borut Vogelnik. With the selected works of the America...