"TV dražba / TV Auction"
Artist: Bastarda, Martina
Title: TV dražba / TV Auction
Subtitle: Umetniška dražba, v živo na TV Pika, Ljubljana / Auction of Art Works, live on TV Pika, Ljubljana
Duration: 0:59:44
Year: 2003
Genre: Television Art / Performance
Production: TV Pika
Country: Slovenia
Language: slovene
Download: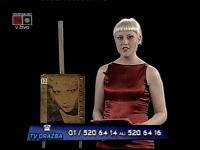 617_DVD_D106_Martina_Bastarda_TV_Drazba_1.jpg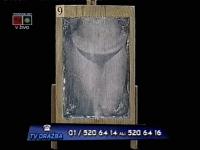 617_DVD_D106_Martina_Bastarda_Tv_Drazba_2.jpg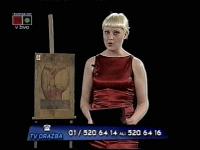 617_DVD_D106_Martina_Bastarda_Tv_Drazba_3.jpg
Performance in which the artist uses television as her medium, was broadcasted live on the April 8th on a commercial TV station. The author appears in a role of a TV host and an auctioneer offering auto portraits with bestselling motifs: bottom, breasts and face. With her work she deals with the question of how to stay an artist and make a living with it.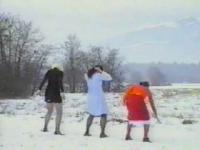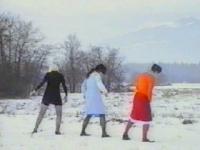 Martina Bastarda, Mateja Ocepek, Nataša Skušek - Pissing
(0:04:28)
Video work by three artists establishes a feministic social critique with an act of urinating in public. The authors in elegant costumes are placed into an idyllic snowy landscape. They take down their tights, lift their skirts and start urinating in a po...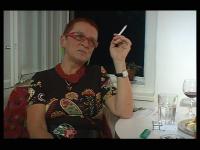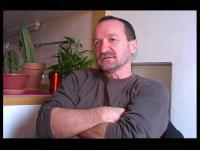 Martina Bastarda - Umetniški projekt
(01:30:00)
Video work presents eight contemporary Slovene visual artists. Each of the fifteen minutes long interviews deals with each of the individuals as a unique personality and all eight of them together with their position in a broader social context. Overall t...