"Pulzija / Pulsation"
Artist: Berlot, Uršula
Title: Pulzija / Pulsation
Duration: 0:02:41
Year: 2007
Genre: Installation Art / Sound Art
Country: Slovenia
Download: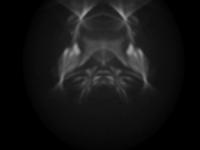 D110BerlotPulzija1copy.jpg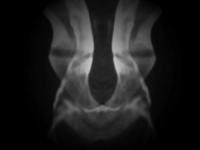 D110BerlotPulzija2copy.jpg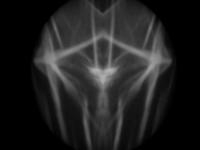 D110BerlotPulzija3copy.jpg
Video combines medical recordings of the brain and computer manipulation of those images. This animated image becomes symmetrical and dehumanized. We get a completely abstract arena, which reminds us of outer space. Author's cerebral area becomes the starting point for the unpredictable travel of light beams.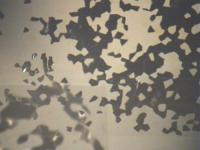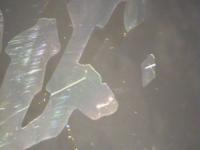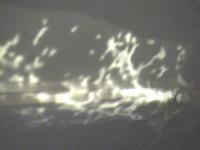 Uršula Berlot - Prehodnost / Transitoriness
(0:02:12)
Patterns made by etching plastic surface reflect light onto the gallery walls. Diverse architecture of an ex sacral space is completely deconstructed with the movement of the light reflections. Two-dimensional surface is creating a three-dimensional anima...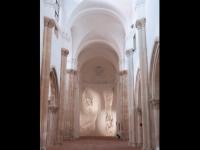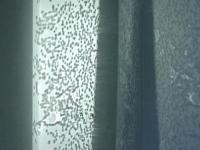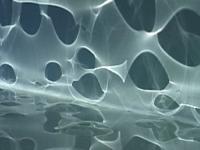 Uršula Berlot - Instalacije 2004-2007 / Installations 2004-2007
(0:05:14)
Video documentation of the kinetic light installations made by the author in the period 2004-2007.Uršula Berlot combines different techniques of light manipulations. In all of the procedures author uses natural phenomena in order to redefine space and su...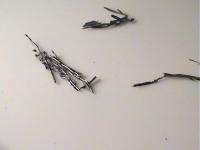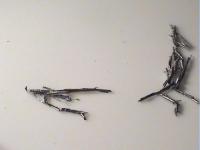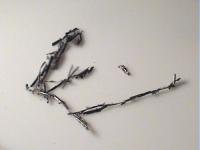 Uršula Berlot - Privlačnosti / Attractions
(0:56:43)
Video has a simple concept, as it works like a primitive animation based on magnetism. The presence of some higher power is actualized indirectly, through a movement of small iron particles. Shapes that are formed by the movement of an invisible magnet ar...