"Intervju z Igorjem Zabelom"
Artist: Flego, Jana; Petrov, Katarina
Title: Intervju z Igorjem Zabelom
Duration: 00:46:19
Year: 2006
Genre: Document / Interview
Production: Zavod SCCA-Ljubljana / Založba/*cf. Ljubljana
Camera: Miha Valantič
Country: Slovenia
Language: slovene
Download: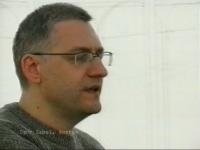 440_VHS_135_Flego_Petrov_intervju_zabel1.png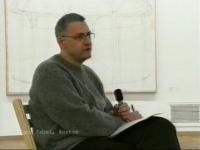 440_VHS_135_Flego_Petrov_intervju_zabel2.png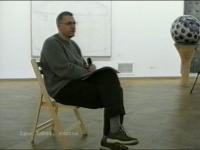 440_VHS_135_Flego_Petrov_intervju_zabel3.png
Interview with Igor Zabel was carried out by Jana Flego and Katarina Petrov as a part of a project INSIDE OUT in Skuc Gallery on the January 22nd 2004. Interview is enclosed with Igor Zabel literary work Eseji I as a CD-ROM.