"Prediction of Zeus"
Artist: Kovačič, Marko
Title: Prediction of Zeus
Duration: 00:03:11
Year: 1990
Genre: Installation Art / Exhibition
Download: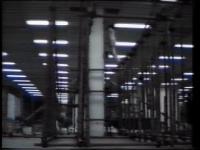 189_Kovacic_Zeus_1 copy.jpg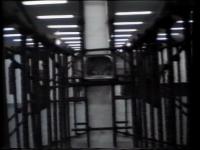 189_Kovacic_Zeus_2 copy.jpg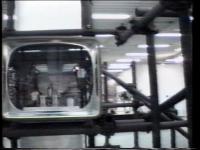 189_Kovacic_Zeus_3 copy.jpg
Black and white recording follows the process of the construction of an installation Prediction of Zeus in Sarajevo in 1989 to its final version. The monumental work combines elements of sculpture and video art for a sinister forecast of an apocalypse.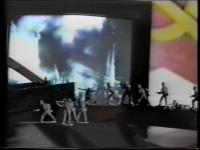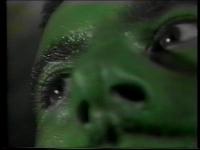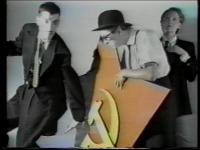 Marko Kovačič - Song of Flesh and Image Was Made Body
(00:15:56)
Production:
ŠKUC - Forum / koprodukcija Marijan Osole - Max, 1985
The story of the narrative is based on genre crime fiction. The images are filled with citations from the history of art and cinema (Man Ray, S. Eisenstein) and are further stratified and multiplied. The dynamics of the image fraught with a typical cinema...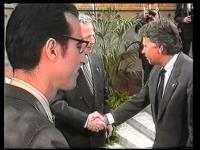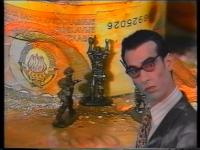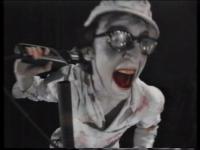 Marko Kovačič - No More Heroes Any More
(0:18:15)
Production:
V.S. VIDEO/Forum Ljubljana, 1992
Video deals with the theme of war in a parodic and grotesque manner. With Chroma key procedure the two main protagonists or shall we say antagonists - evil and conniving political leaders are set inside a TV studio, where so called Royal game takes place....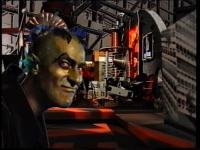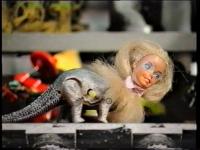 Marko Kovačič - Naprej v preteklost / Forth Into the Past
(0:09:30)
Production:
Forum Ljubljana, VPK, 1995
The video deals with our understanding of the distant future, presented through a concrete example of the 23rd century archaeology. A narration of a professor archaeologist leads us through the story as he guides his student through one of the main archae...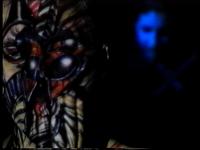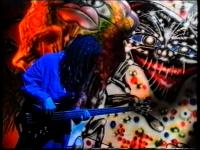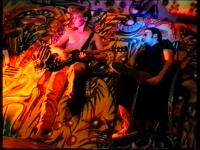 Marko Kovačič - I've Seen That... Like It Is
(0:06:40)
Production:
V.S. Video & Strip Core / Forum Ljubljana, 1993
A music video for a song - collage I've seen that … Like it is by a music group 2227 from Ljubljana blends shots of the group's performance with projections of graffiti by Strip Core group. Usage of lights and postproduction create chaotic and expressiv...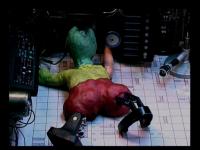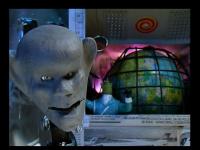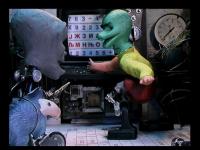 Marko Kovačič, Kolja Saksida - Lab Party
(00:04:37)
Production:
Forum Ljubljana / Zwiks production, 2003
All the animations that are connected to Marko A. Kovačič's artistic practice, more precisely, to The Civilisation of Plastos, are characterized by the combination of computer graphics or mechanical animation and performative procedures. Another chara...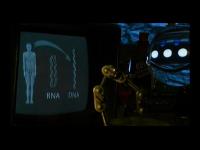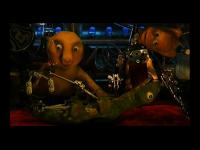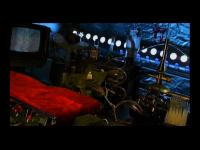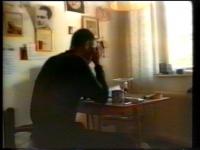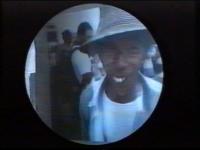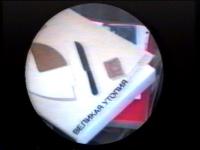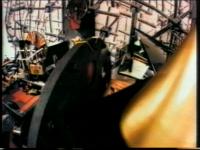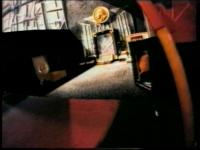 Marko Kovačič - Katastropolis
(00:01:04)
One-minute long overview of the set of project Katastropolis, composed of different actions and art works in different media. It is one of the basic sets for the authors video Forth into the past.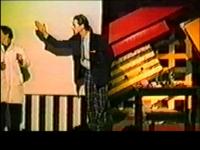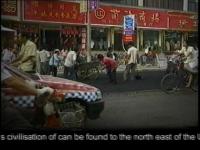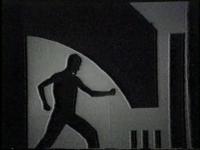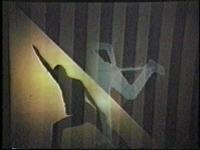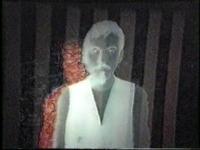 Marko Kovačič - Casus belli (video)
(00:15:35)
Production:
Škuc - Forum, 1983
Video was made on a basis of an eponymous performance from 1983 by Marko Kovačič. The artist applies his body to projections in the background and creates static and moving images. Video is accompanied by experimental music.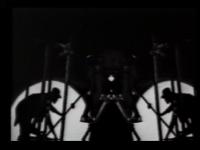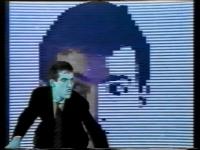 Marko Kovačič - Ogledalo pozna skrivnost / Mirror Knows the Secret
(00:02:34)
The video is based on the performance of the same title. The metamorphosis of image is enabled by electronic technology. A step further from the chroma-key procedure of inserting of the front plane of the image into some other background, which invests th...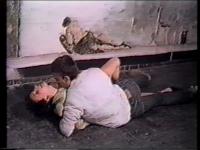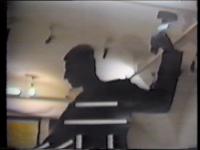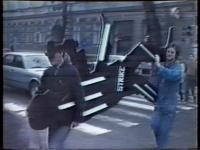 Marko Kovačič - Back to the USA
(00:04:37)
Video je nastal v okviru razstave Back to the USA skupine R IRWIN S (katere član je bil takrat Kovačič) v Galeriji ŠKUC. Poleg dokumentarnih posnetkov z razstave in spremljajočih dogodkov, so bili kot performans uprizorjeni prizori iz slik na razstav...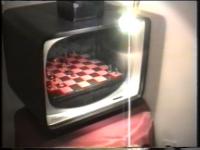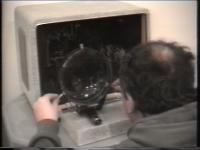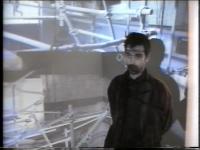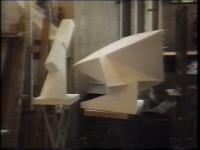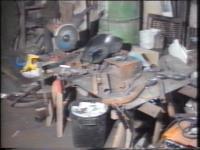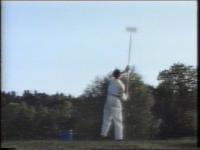 Marko Kovačič - Mreža za Metelkovo / Metelkova Network
(00:37:14)
Production:
Mreža za Metelkovo
Video documents a project "Mreža za Metelkovo", in which 200 partners gathered in 1990. Spatial needs of participating artists were presented in a programme, which came out in October 1990. All the corresponding institutions including the headq...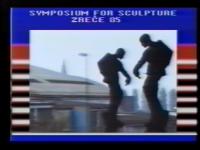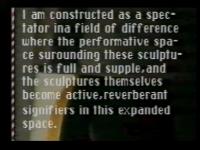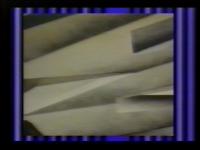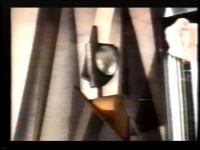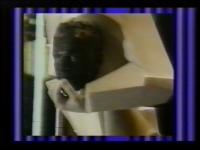 Marko Kovačič - AIDA 87
(00:03:22)
Video documents the author's installations with close-ups and details. Video is partly framed with a coloured mask. The author deals with sculptures theoretically as well through quotes featured at the end of the video.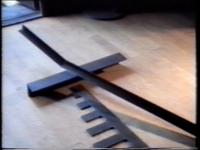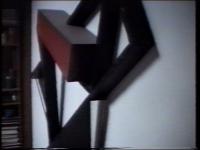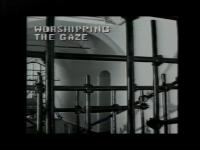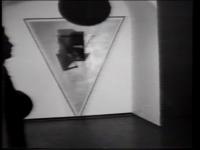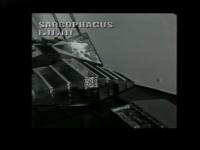 Marko Kovačič - Programiranje pogleda / Programming the Gaze
(00:07:41)
Video documents an exhibition Programiranje pogleda in Škuc Gallery in 1988. Camera travels around the exhibition and captures space installations in close-ups and from unexpected perspectives. Shots of five different installations line up, the title of...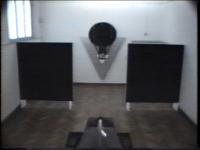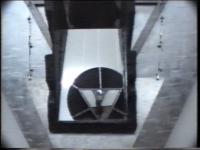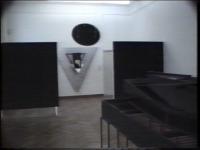 Marko Kovačič - Sarcophagus, The Eye
(00:02:49)
Black and white recording documents two space installations entitled Sarcophagus and The Eye, accompanied by opera music. The pieces were part of an exhibition Programiranje pogleda in Škuc gallery in 1988.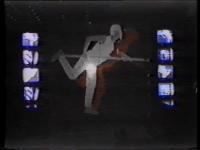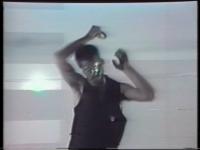 Marko Kovačič - Casus belli ( video performance)
(00:04:54)
Video documents performance in which the author combines elements of sculpture, space, geometry, physicality, action and music. With specific movement, contructivistically designed sets projected onto a screen and the present video installation the artist...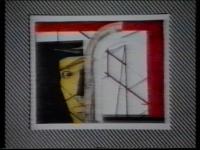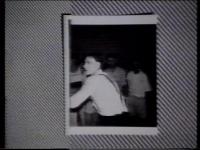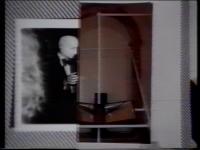 Marko Kovačič - The Sacrifice of Jupiter
(00:01:11)
Video is a simple collage of photographs from a performance The sacrifice of Jupiter, done with Marko Košnikl and Borut Cajnko. Video is followed by a lively music typical for silent films of the first half of the previous century.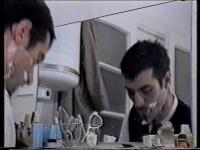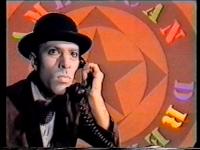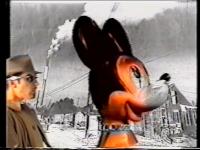 Marko Kovačič - American Dream
(00:06:43)
Production:
Brut film, 1986
The hero first appears in real surroundings (the documentary effect), but in the next moment he finds himself in front of a rich fine-art scenery. The chroma-key effect is used to manifest some other world (the illusion of dreams). The scenery, however, d...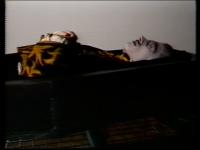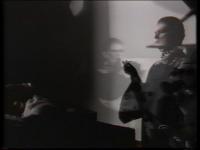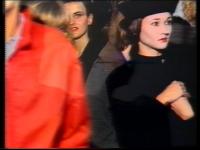 Marko Kovačič - Requiem M
(00:04:02)
Video documents a performance entitled Requiem, which happened as a part of an exhibition Izkušnja predmeta (Experience of the Object)in Modern gallery in Ljubljana in 1989. The artist conducted the performance on his 33rd birthday. Coated with white wax...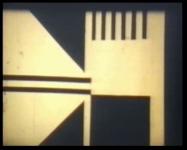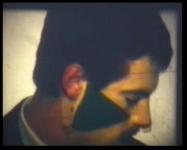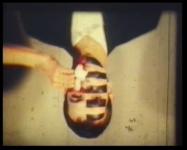 Marko Kovačič - Casus belli (film)
(00:13:37)
Production:
ŠKUC, 1983
A short film is composed by sequences that are constructed on the principle of montage and synchronised with sound that is played from a separate source (tape-recorder). The geometric constructions are alternated with images of the body (of the artist) th...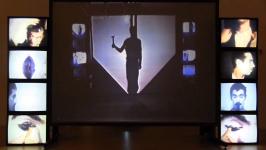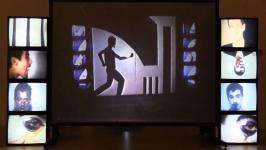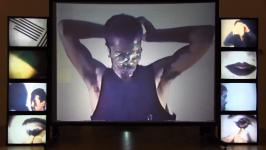 Marko Kovačič - Casus Belli (installation)
(00:04:57)
Production:
Marko Kovačič & MSUM, 2017
9-channel video installation (5 minutes loop) was made for the exhibition "Multimedia Practices and Venues of Production", using the older artist's video materials from his projects in Ljubljana with the same title Casus Belli (1983): performanc...