"Anketa"
Artist: Dragan, Ana Nuša
Title: Anketa
Duration: 00:14:00
Year: 1990
Genre: Experimental video / Art video
Production: TV Skopje
Country: Macedonia
Download: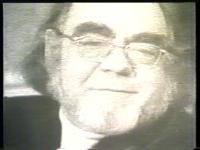 vlcsnap2011030110h44m56s190.png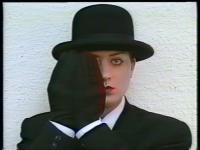 vlcsnap2011030110h45m45s166.png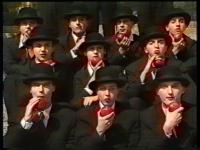 vlcsnap2011030110h45m24s214.png
Bretonski pesnik Eugene Guillevic, imenovan poèt contemporain je del moje inspiracije kot izhodišče ali opora v video dotiku z njegovo poezijo, ki se zame spremeni v samogovor, v spoznanje zvez med zavestjo in podzavestjo.
Ritem slike je Guillevicova beseda, ki se ponavlja, ki je sprva spontana, nezadržna, potem pa postaja čedalje bolj določena in jasna.
Resnici se skušam približati z uporabo velikega plana obraza ali objekta, pogosto vlada pogled in kot se zdi nič drugega. Spoznano resnico skušam oblikovati še bolj jasno in najti še bolj ustrezen izraz. (vir: Ana Nuša Dragan)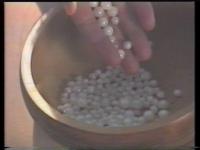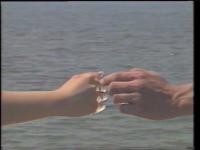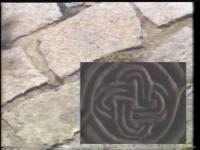 Ana Nuša Dragan - Lyhnida
(00:08:47)
Production:
TV Skopje, 1989
A woman's body communicates with its surroundings; it is a receptor of the macrocosm that bears traces of all other laws, including even the physiology with all its energetic zones. This is the energy that corresponds to spiritual experiences, which also...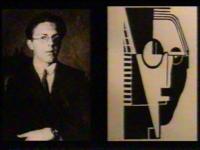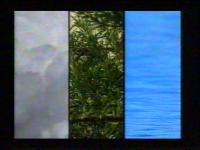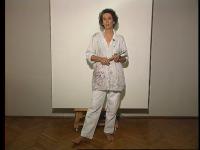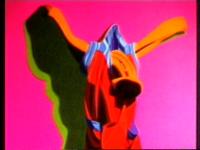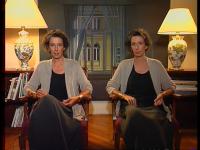 Ana Nuša Dragan - In Medias Res
(00:47:00)
Production:
TV Slovenija, 1999/2000
Metka Krašovec je slikarka, je outsiderka, je samotarka, je svetovna popotnica, je profesorica in je žena. Je borka vendar kot ženska nima težav v svetu, ki je po moško determiniran. Nasprotno, to ji daje veliko svobode, ker se ji nii treba zapletati...