"If Only..."
Artist: Rusjan, Pila
Title: If Only...
Duration: 0:01:57
Year: 2009
Genre: Experimental video / Art video
Production: ECVP & KUD PUNce
Country: Slovenia
Language: english
Download: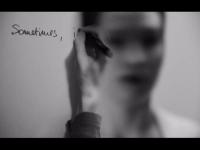 888_D189_rusjen_pila_if_only1.png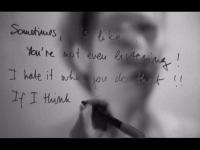 888_D189_rusjen_pila_if_only2.png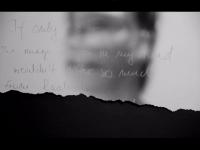 888_D189_rusjen_pila_if_only3.png
Video 'If Only' v črno-beli tehniki prikazuje stiliziran avtoportret avtorice, ki repetitivno in agresivno premika glavo ter nakazuje gesto odkimovanja. Njen obraz je zamegljen in zgolj nakazan v podlagi. Preko podobe, ki je videti kot bi bila postavljena za steklom, roka izpisuje pomenljive stavke, ki se navezuejo na kompleksnost medsebojnih odnosov. Avtorica pripoveduje intimno zgodbo na temo vmesnika med zunanjim in notranjim svetom, med mislijo posameznika in stvarnostjo širše družbe. Video 'If Only' je del video omnibusa Exquisite Corpse Video Project II, ki povezuje 10 video del mednarodne zasedbe avtorjev na način sodelovanja preko svetovnega spleta.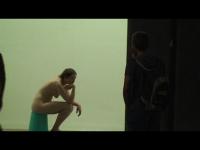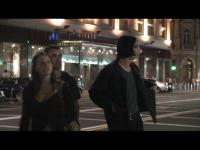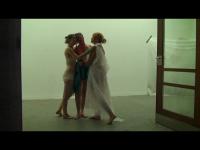 PUNce, Pila Rusjan, Tina Krajnc, Nina Bric - Vidiš umetnost?
(00:05:46)
Production:
KUD PUNce, 2010
Dokumentarni posnetek performativne akcije skupine PUNce (Pila Rusjan, Tina Krajnc, Nina Bric) s posnetkom avtorske izjave, ki jo je za skupino podala Pila Rusjan. V posnetku spremljamo performans treh akterk in reakcije naključnih mimoidočih sprehajalc...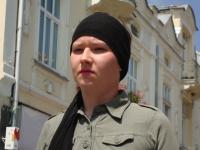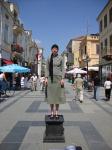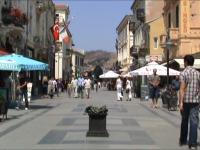 Pila Rusjan - We are all Big Brother and Big Brother is just one of us
(0:08:14)
Production:
AKTO 4 in KUD PUNce, 2009
Video performans, ki ga je Pila Rusjan izvedla leta 2009 v Bitoli, je ustvarjen tako za naključno publiko v živo, kot za kamero oziroma video; na istem mestu se je kasneje predvajal ta isti video javne akcije. Video je ustvarjen v site specific maniri,...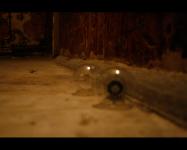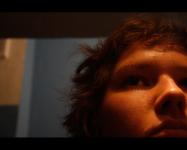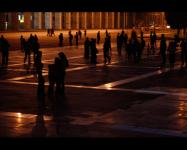 Pila Rusjan - Herethere
(0:03:02)
Production:
Famul Stuart & ArtEast, 2007
Herethere je skupek digitalnih fotografij in kratkih video sekvenc, povezanih v zaključeno delo hitro odvijaočega se narativa, ki govori zgodbo avtoričinega intimnega življenja. Pila Rusjan skozi serije snapshot fotografij, ki si v začetku sledijo v...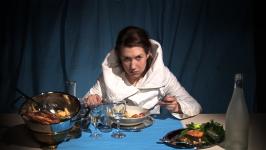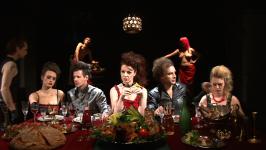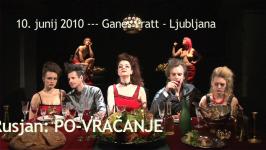 Pila Rusjan - Po-vračanje
(0:18:19)
Production:
Visoka šola za umetnost Univerze v Novi Gorici; Famul Stuart & KUD PUNce, 2010
Delo Po-vračanje je dvokanalna video instalacija, ki sinhrono prikazuje dva vsebinsko in formalno povezana posnetka skozi specifično postavitev na način, da gledalec nikdar ne vidi obeh strani naenkrat, ter predstavlja metaforo posameznikovega podrejan...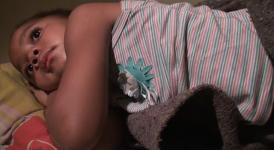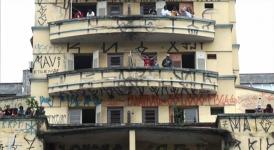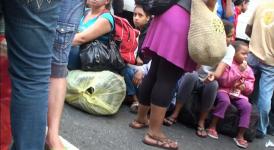 Pila Rusjan - Elisa, 5
(00:04:51)
Elisa, 5 is a video about a girl who ends up on a street on her 5th birthday, is a video about reality of São Paulo, about the problem of homeless and social differences in the world. Video was produced in time of Traffic Jam #1 residency in São Paulo, Br...