"fall..."
Artist: Čerče, Ksenija
Title: fall...
Duration: 00:08:09
Year: 2005-2008
Genre: Installation Art / Art video / Dance
Production: Ksenija Čerče
Camera: Aleksandra Vajd, Vasja Cenčič, Ksenija Čerče
Composer: Ksenija Čerče
Country: Slovenia
Language: slovene
Download: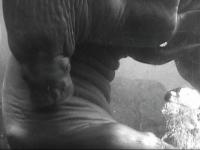 992_D240_Cerce_Padec_01.png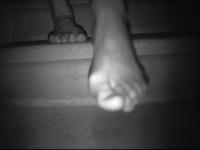 992_D240_Cerce_Padec_02.png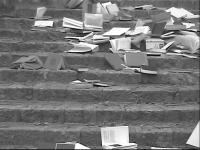 992_D240_Cerce_Padec_03.png
The video was created on the basis of three short videos, partly recorded during the artist's audio- visual studies in New York City. By naming it 'audio video', she emphasizes the key role that sound plays in her works. In individual sequences we follow the movement of persons, objects and animals, while the rhythm is based primarily on the presence and absence of sound and image, emphasized silence and darkness.